Yaxley Homes Franchise
Franchise Description :
Yaxley Homes Property and Estate Agent Franchise Opportunity
Finance:
Yes, through a third party.
Yaxley Homes is an independent Estate Agent. We are a pro-active, enthusiastic company and our aim is to offer high standard of personal service with very competitive fees.
Welcome to an independently run, independently minded estate and lettings agency. Yaxley homes was founded in 2010 on the belief that estate agents could do a lot better.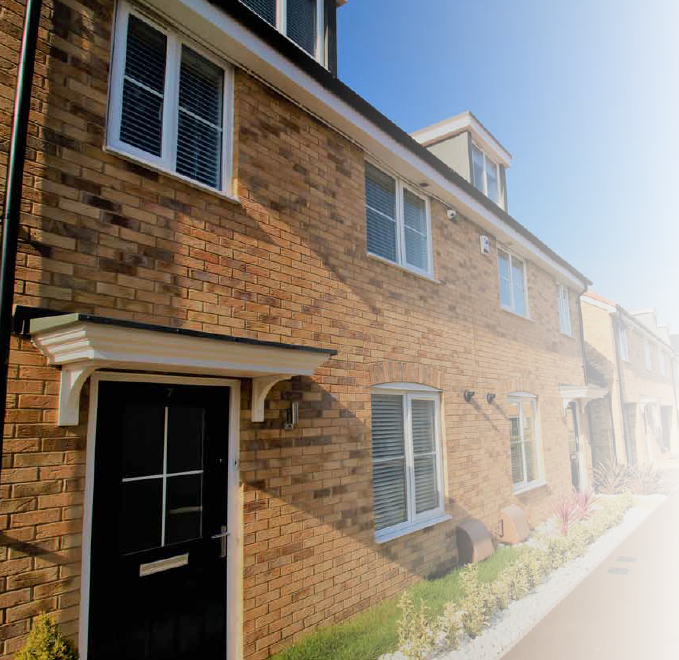 We've been working in the industry for a long time and we're frustrated that most agencies are just so ordinary, like their houses. These places were in need of a new lick of paint, had a bit of rising damp in the basement too.
So we decided to build our own home. This new home wasn't made of sticks or straw. It was founded on a deep rooted, decade long knowledge of property from the very bricks and mortar of the town centre to its outer reaches, by a team of savvy individuals who loved the town and loved helping people invest, move and live all over the UK.
We had one Philosophy, to keep the promises we made. We then opened the doors. If you are looking to start a business that promises great returns, a dynamic working environment and exceptional opportunity, the answer could be an estate agency franchise with Yaxley Homes.
What do you get as a franchisee?
So many people think of starting their own business - not just for the financial rewards, but for the opportunity to be your own boss and run your own life. But the downside is that although you get all the rewards, you also take the risks. Taking on a franchise within a proven operation reduces those risks substantially. by joining Yaxley Homes, you can reduce the risks even more.
New Franchising Opportunities
In the past, the estate agency sector was almost composed entirely of independent and local outlets, but with property becoming big business, franchisees are now taking advantage of the opportunities available in this sector. From buying and selling to rentals, and from new builds to the luxury market, this sector is varied and prosperous.
In the run up to changes in Stamp Duty, the market was flooded with buy-to-let transactions, a rise of 77% on the previous year. These landlords now need estate agents to manage their properties, which makes it the perfect time to get into estate agency and property franchising.
Trusted Estate Agents
Buying or selling a property can be one of the biggest transations people make in their lives. As a result, they want a brand they are familiar with and a name they can trust. That is why franchising provides an easy route into the market for savvy entrepreneurs looking to become involved in property and estate agency.
About Estate and Letting Agency Franchises
At some stage in our life, the vast majority of us will buy or rent a property. So, if you're looking to buy into an industry where business is guaranteed, the UK estate agency franchise market may be well up your street!
What you can earn out of a Yaxley Homes Franchise is, in the final analysis, up to you: how hard you work, and how gifted you are. It's no different to anything else, but you'll be surprised at how the numbers can stack up.

It is important to emphasise that the above figures are projections provided for the purpose of illustration and are not intended to be a statement or guarantee of individual franchise earnings.
Satisfied Customers
Don't just take our word for it, read what our satisfied customers have to say...
Professional and Excellent service. Kept me updated via email and by telephone of progress. I would highly recommend Yaxley and Ricky to sell your home.
From the day Yaxley homes put our property on the market to the day we handed them our keys, the level of service was outstanding. Gary dealt with our sale very professionally and when a buyer was found, Ricky regularly kept us up to date. I would most definately use Yaxley homes again and strongly recommend anyone looking to move to use Yaxley Homes.
Very happy with the service we received and being kept up to date every week. now using Yaxley as a letting agent for the property purchased which is also working very well.
What you need to be successful...
There is just no escaping the fact that running your own business can be hard work, however you are doing it for yourself and the rewards of a Yaxley Homes franchise will be there for you to see from day one. If you possess the following attributes then a Yaxley Homes franchise could be just what you have been looking for:
A willingness to work hard, because there is simply no substitute for hard work.
A willingness to persevere because there will always be times when things don't go according to plan.
The desire to work for yourself, and take proper control of your own destiny.
The desire to work with others who all share your commitment to the highest standards.
If everything you've read so far makes sense, and you'd like to find out more about the Yaxley Homes franchise opportunity, please make an enquiry below.