VeriSmart Franchise
£16,000 Minimum Investment
Franchise Description :
VeriSmart provide property inspection and compliance reports.
Contact Name:
New Franchise Advisor
We provide everything you need for success – we just need YOU!
The Smartest Opportunities are At VeriSmart
VeriSmart is a leading property inspection and compliance assessment supplier within the rental market, offering a portfolio of services to agents, landlords and tenants across the UK.
With 46 franchised territories currently running a network of 200+ meticulously trained clerks we are proud to consistently deliver clear and accurate reports that are easily understood and stand up under the scrutiny of arbitration if necessary.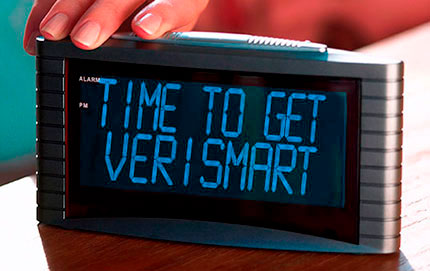 With over 20 years industry specific knowledge and experience we have developed our own bespoke UK wide – 24/7 – easy-book – online calendar and tenant delivery system to make our clerk's and client's lives simpler. Our ability to keep ahead of the game, our excellent training and support packages for Clerks and our commitment to ever-improving technology has provided the base foundation for our company growth and solid success year after year.
Starting your own business is not for the faint heart, but I did so in the knowledge that in Verismart, I was buying into a well-established brand with a strong market presence and powerful selling points of unrivalled technology and outstanding product quality. It was the best business decision i've ever made.
If you would like to find out more about the VeriSmart franchise opportunity, please click below to make an enquiry.