We've always been passionate about serving the very best speciality coffee since day one.
It's how so many of us start our day, so we want everyone to have the best kick-start to their morning.
Since the opening of our very first Triple Two in 2016, a kiosk inside the Brunel Centre, Swindon. The brand has gone from strength to strength. 4 months later we opened our flagship 3000 sqft store and we cannot believe the progress we have continued to make since then.
Customers love our coffee and we want people everywhere to experience the best, which is why we're looking for people like you to follow in the footsteps of over 55 successful Triple Two franchisees!
Our mission is to provide the best freshly-made food, and the highest quality coffee all under one roof, that's focused on putting the customer experience at the forefront of every visit. Each aspect of the brand is designed to emulate excellence. We use our experience and care to ensure our hand roasted coffee maintains consistency with every cup. We blend to achieve a coffee greater than the sum of its parts, lightly roasted so you can taste the coffee, not the roast. Triple Two Coffee is freshly ground with every shot through a temperature- controlled espresso machine! All of this, operated by passionate staff who are all Triple Two Coffee masters, following rigorous training and constant assessment.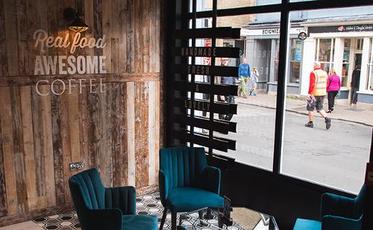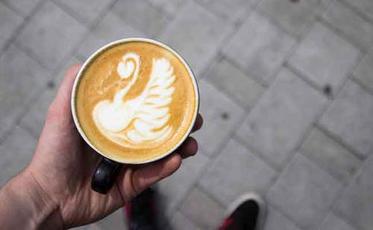 Our bespoke franchisee package will include: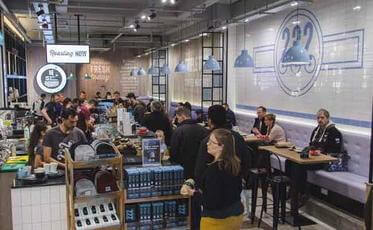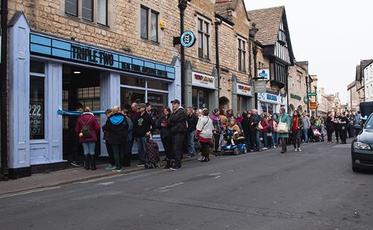 Triple Two have been supportive since the start of the process with opening the franchise. I have a great relationship with all of the team and receive visits from the head office to my store often. The Directors of the business are commercial and fast moving, they adapt to each situation and try and assist in adding value to my sales whenever we meet. The brand, food & drink proposition are well liked in Swindon and as a company, the food menu is regularly enhanced and besides the coffee they come up with great drink innovations.
David, Sezan and the team have been immense since I started my Triple Two journey. From day one they have given me an incredible amount of support and encouragement. As a first timer in the franchise world, I can highly recommend Triple Two, from the franchise team, marketing team to the operations team, they were all amazing in the opening of my store. The delivery and execution were all beyond my expectations.

Our goal is to build a brand offering that not only competes with the biggest food names in the world, but gives us the infrastructure to surpass them. We believe this has now been achieved, and although every single second of the day we aim to get better and improve all aspects of the business, we are confident we have built an offer that will be very difficult for others to replicate.
We aren't ones to tell the world that we will open 1,000 stores in the next five years, because we prefer to speak with results rather than words. To give an idea these are our targets. By 2022 we aim to have opened 200 stores, across the UK and internationally.
If you'd like to find out more about how you can open and run your own Triple Two kiosk or coffee shop outlet, please click below to make an enquiry.