TRIB3 Franchise
Finance:
Yes, through a third party.
Contact Name:
TRIB3 Franchise Team
Address:
TRIB3 International Head Office, WeWork, No.1 Spinningfields, Quay Street, Manchester, M3 3JE
TRIB3 Franchise Opportunity
The team behind TRIB3 are genuinely passionate about bringing people together to experience their next level workouts, a passion that allows TRIB3 to be at the forefront of the booming boutique fitness market. Retailing experience as well as workout that really works.
TRIB3 is the unique boutique fitness concept which combines an intensive, on-trend HIIT session with a luxe, industrial studio setting to create an unforgettable customer experience. One workout with three elements, customers train across Treadmills, Resistance and Intensity (TRI) led by world-class coaches and topped off with a luxury shake bar and retail offering.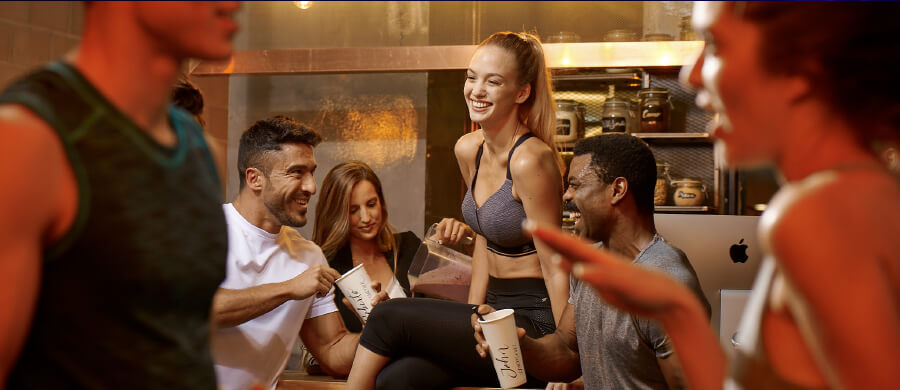 Come and lead the change with us? Own your own TRIB3 and let us sweat so you don't have to.
A proven model with high returns, active in five countries globally and with new markets opening all the time, TRIB3 is the unmissable franchise fitness opportunity. Our systems and processes are designed to make everything as smooth and simple as possible for our franchisees, teams and customers. The business model is simple but effective, putting the customer at the heart of everything we do. We focus on the little details so that every time a customer sets foot in TRIB3 they receive exceptional and unrivalled service. This means we can offer high returns and a fast breakeven, even with physical distancing and safety measures in place, plus expert support throughout your journey.
You'll require a minimum investment of between £59k and £170k to own your own TRIB3 with our tiered size and spec model. This means that depending on where your store will be located and the capital you have available, you can choose to open a smaller, more focused workout studio or – with the right area and larger amounts of available capital – a full TRIB3 store which includes an expansive social area and full-service Mixology bar and reception. The signature workout experience our customers know and love is always the same in each store and we use demographic and locational analysis to guide you on size and specification.
TRIB3 has been developed by a team with years of experience in the fitness industry, who believe that the traditional model of large gyms with little personal contact is no longer what the consumer requires or seeks. The booming boutique market is based on retailing, not just fitness, but achievement, empowerment and community with younger consumers in-market to buy experiences. In the USA alone, statistics show that 21% of the market now comprised of boutique studios. TRIB3 is leading the charge in this sector with a mission to be the largest boutique operator in Europe. We'd like you to be a part of that vision.
Being a franchisee with us means you can focus on running your own business while we take care of the rest.
Find out more about this exciting franchise opportunity with TRIB3 by clicking below.