Clean up with Techclean
Techclean is a high profit manage-from-home franchise.
With absenteeism costing around £522 per employee per year in the UK, businesses are keen to curb the transmission of illness in the workplace.
A Techclean franchise represents an effective route into the emerging and lucrative market of advanced office hygiene.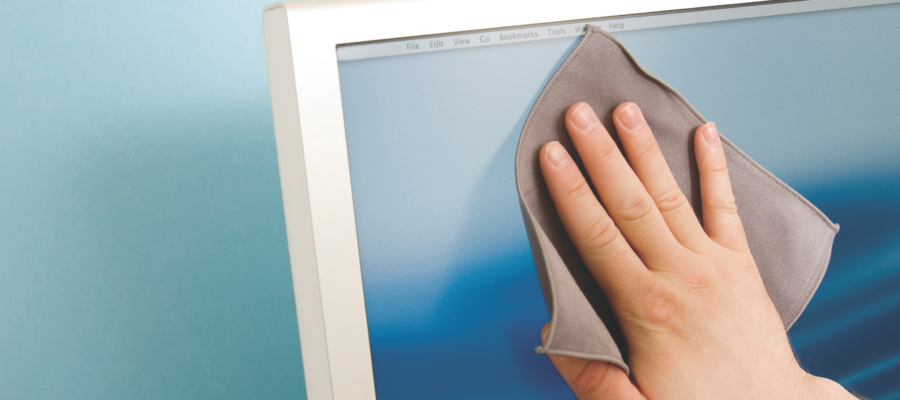 A good value franchise opportunity
Techclean offers a significant and rapid return on investment. Franchisees can expect to achieve a net profit margin of more than 55% + within the first year of trading.
During the 1980s, Techclean earned a reputation for its specialist cleaning services for computer and communication rooms of large corporates. Today, it is a leading player in the sanitisation of office technologies such as laptops, keyboards, printers, photocopiers and telephones.
Customers
Our franchisees work with a wide range of organisations, from big names like EDF, Disney and Porsche to universities, hospitals and the Public Service Ombudsman in Wales. It's not unusual for a franchise's portfolio to span government departments, schools and FTSE 100 companies. This breadth of target industries ensures a robust and secure customer base.
An accredited service
We work within an ISO framework, and are safe-contractor accredited, so customers can be assured of our credibility and integrity in the provision of:
cleaning for PCs, laptops, printers, photocopiers, fax machines, scanners, phones, EPOS, mixing desks and ATMs
computer room, data room and communications room cleaning services
asset register services.
Techclean is a recognised authority in the effective cleaning of office technologies using unique own-brand products.
How much does it cost? And what do I get?
The total investment is £19,500+vat. This includes a licence to trade and training as well as start-up supplies and ongoing business support. Territories are generous, with each catchment area holding at least 10,000 businesses.
Getting off to a strong start
The head office team will help you prepare a business plan and secure finance if needed. We'll then work closely with you to set up your Techclean franchise. The process can take as little as four to six weeks, but we will move at a pace that is comfortable for you.
The start-up package includes:
a comprehensive marketing launch programme
an appointment generation campaign
cleaning supplies pack
marketing and business collateral
website
contact management system
finance management software.
Ongoing business, marketing and PR support is provided to help franchisees build and grow profitable businesses.
There when you need us
You will make the key decisions in your business. But we are always on hand with advice and any additional support you may need in relation to marketing, finances or training. Our head office team has many years' experience in franchising. And we also hold regular one-to-one business reviews and network meetings where you can meet franchisees from other territories to share ideas.
Wider benefits: flexibility and security
Flexibility is a major advantage of a Techclean franchise. It can be managed from home and suits any stage of your working life. Some people use Techclean to provide a second income alongside an existing business or job, but we do advise working fulltime in the business to maximise success.
If you're looking for a business opportunity that is affordable, adaptable and not dependent on any one market sector then Techclean could be the ideal choice.
At a glance summary
Low upfront investment
Rapid and significant returns
Growing demand across multiple sectors
Home-based and flexible
Generous territories
Are we right for each other?
We're looking for individuals with a strong work ethic and a willingness to follow a proven business model. The ideal Techclean owner is good with people and has an aptitude for sales and marketing. No previous experience is required as full training is given.
Franchisee spotlight
"I just love the diversity of it and meeting different people. It's very satisfying work. We go into an office and in a just few hours we make such a big difference to the working environment. I have a small team of people working with me – I call them the 'dream team' – and customers are always delighted with the end results."
Former teacher and mother of four Susan Davies, who set up Techclean South Wales three years ago after her youngest child went to university.
Find out more
Techclean is a full BFA member and part of The Bardon Group, which runs three additional well-established, high-quality brands: Kall Kwik, ComputerXplorers and Recognition Express.