PunctureSafe
£1,499 Minimum Investment
Franchise Description :
Puncture Safe Tyre Protection Franchise
Finance:
Yes, through a third party
Contact Name:
Charles Sinclair
Under Pressure? Don't Be!
Start your own successful business with PunctureSafe… The great tyre protector.
With a PunctureSafe business, you will be able to start and operate your own business, providing a unique permanent puncture prevention system to businesses and individuals in your exclusive operating territory.
Operating from our UK headquarters in Exeter, we manufacture and distribute a unique high grade puncture preventative for all "on road" and "off road" vehicles, "touring caravans" and "trailers" that is outstanding at sealing punctures.
We have developed our range to offer a comprehensive array of products for all vehicle owners across the UK.
The Puncturesafe formulation has undergone development under every type of condition. No one does it better because no one matches the Puncturesafe commitment to research and development.
Since the establishment of our business, we have grown at a phenomenal rate and the demand for our product has grown so much that we are now offering Regional packages to suitable licensees to distribute or install our high quality products to businesses and individuals in their own exclusive operating territory.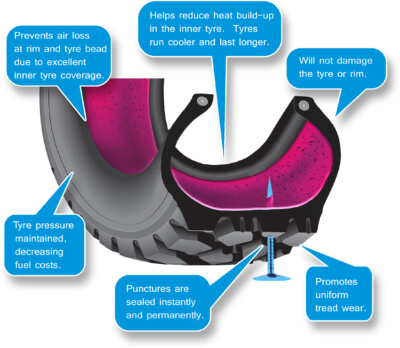 There is already a potential of over 350,000 vehicles in each Postcode Area, which our current distributors are capitalising on. The Puncturesafe opportunity is also ideal as an additional add-on to an existing business.
Now is your chance to become part of this growing business, by investing in a Puncturesafe business.
The Benefits Of Investing in PunctureSafe
Exclusive Distribution Package
The cost of the two optional start up packages are £1,499 or £2,998 + VAT and that's all you pay – nothing more, no fees or hidden charges because we only succeed if you do.
As an exclusive installer, you will have the exclusive wholesale prices to distribute or install the Puncturesafe product in a mobile capacity within your postcode area with the workshop drum.
You may also trade as a wholesaler and set up installation centres, within the trade sectors, which are tyre garages, caravan dealerships, motorcycle dealers, car main dealerships and liquid petroleum gas converters etc, or end users such as fleet operators like parcel delivery companies, taxi operators and haulage contractors etc. This opportunity is suitable regardless of your background – our current distributors are ex school teachers, mechanics, business owners, HGV drivers, salespersons, office clericals etc and we even have two former police officers on the team.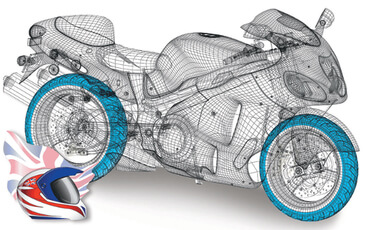 You go straight into a readymade business because we have already done all the work for you. We have put a good package together with excellent promotional and marketing material. As an International Company with huge buying power this will cost you a fraction of what you would expect to pay for it.
After securing your exclusive area, you are not on your own because during the early stages we can provide full back up support to get you up and running with the minimum of fuss.
We have the technical and marketing expertise at head office to take the strain off you in the important start up process, thereby enabling you to move forward with confidence.
The Puncturesafe management and technical departments, can support you in the beginning, and as your business grows knowing what you do, and how and when you do it, comes from experience which Puncturesafe will willingly share with you. Our success in the UK has given us a full understanding of the quality, professionalism, and customer service satisfaction required from the market place. We also pass all leads on to our distributors that come in to Head Office.
If you set up installation centres and supply them with the 20 litre barrel of high speed grade with an installation pump you will get good returns with repeat orders.
If you install yourself with the high speed grade you will get a return from the 20 litre barrel of £900 minimum (800% profit) installing into domestic on- road vehicles etc. It takes less than 10 minutes to install into 4 tyres on a car.
If you supply the low speed Extra Heavy Duty Grade to companies (farmers etc) with heavy vehicle off/road fleets numbering in the tens of thousands, you will get a return of between 100% to 300%, depending on whether you supply just one 20 litre barrel or several pallets to them. If you decide to install into some of these large vehicles yourself it's just as easy as installing into a car, but with higher installation amounts making the job twice as long (20 minutes).
PunctureSafe Franchisee Success for William Upke
As a new franchisee I wasn't too sure what to expect from puncturesafe, but in the early stages I've been given lucrative jobs from Head Office for me to take care of and this shows puncturesafe are committed to offering all jobs in a franchisees postcode area to their local franchisor.
In fact within just a few weeks of securing my postcode area, Head Office gave me the details of a plant hire company who wanted to purchase 30 x 20 litre barrels of tyre sealant for £3690, which I acted on quickly and secured the sale, with Head Office dispatching the pallet of stock to the customer the same day.
From the very beginning the support has been there. I've made numerous phone calls when I needed assistance with the whole setting up process, and my calls have been attended to with each enquiry. I've been taken very seriously and answers have always been provided. Knowing the backing is there from the team makes me feel much more confident going forward.
With the potential of the business and the support from Puncturesafe, I'm very excited to see what the future holds.