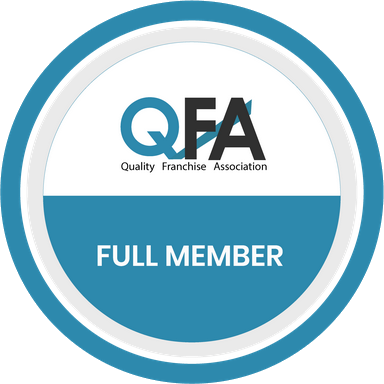 Pro Glass 4
£9,000 + VAT*
Franchise Description :
Pro Glass 4 is offering a unique and exciting opportunity to become a franchisee in the world of glass splashbacks. Complete with an unrivalled support and training package.
Finance:
Yes, through a third party
Contact Name:
Franchise Recruitment Manager
A Unique and Exciting Franchise Opportunity with Pro Glass 4
Pro Glass 4 are specialists in creating bespoke glass splashbacks for kitchens. We supply both trade and retail customers and have a fantastic range of products our customers absolutely love.
We're passionate about our exceptional customer service levels and are a market leader when it comes to customer experience. We have a strong brand with a reputation for product quality and expertise in our field.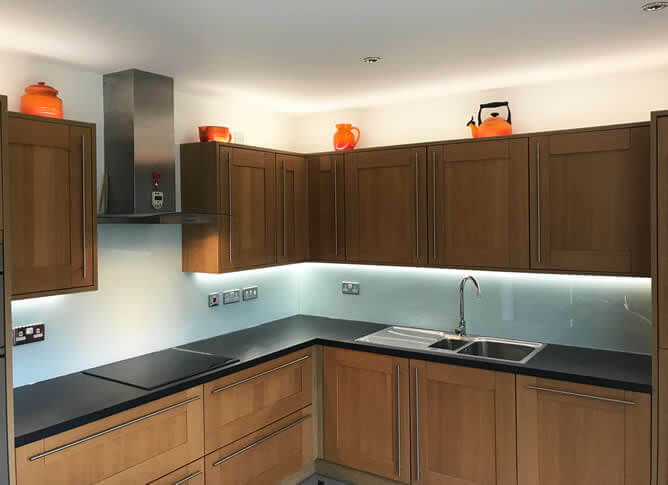 Have you always wanted to run your own business or have a better work life balance, but didn't know where to start? Then look no further than a Pro Glass 4 franchise, no previous experience required all you need is good DIY skills.
Build you own business that utilises a proven business model with the continual backing and support of a dedicated team.
You'll have exclusive access to a truly bespoke product that customers absolutely love and want to buy.
As with anything the more you put in the more you will get out, so if you're good with people and are prepared to put in the hours, you'll earn £60,000 plus per year, with profit margins of 50% – 60%.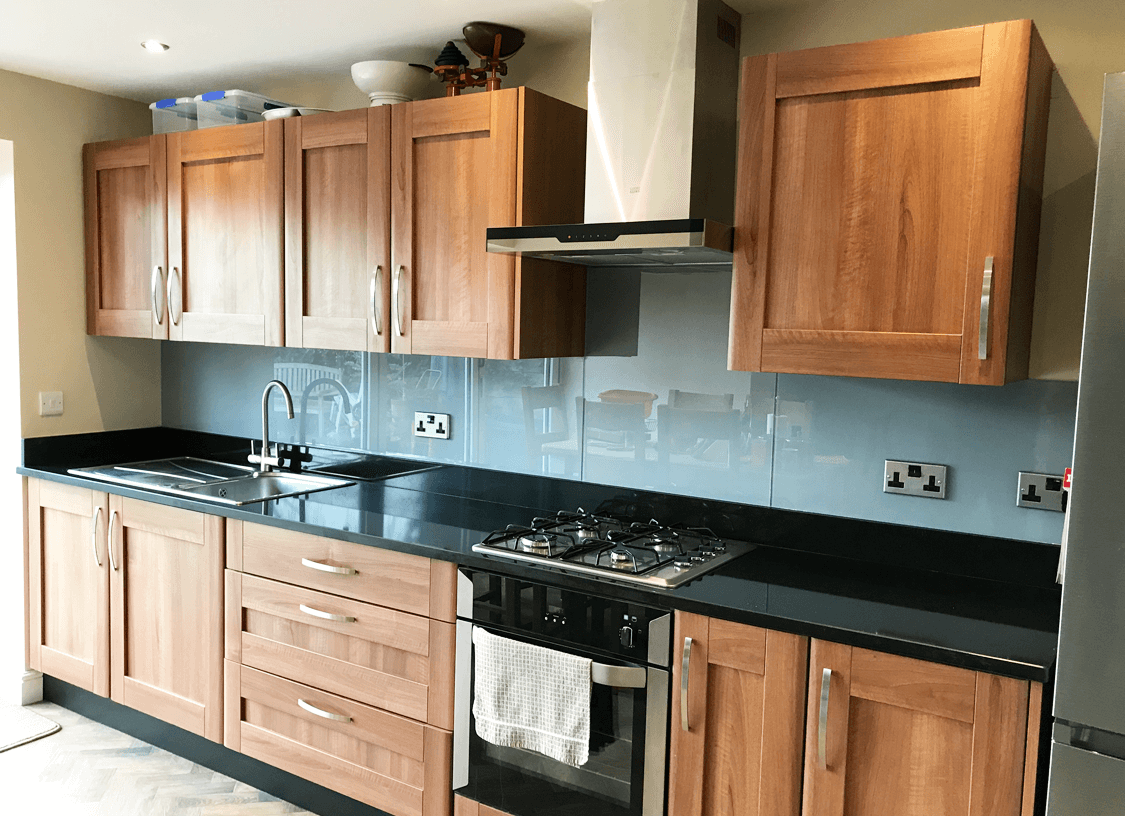 The Franchise Opportunity
With the increased demand for our products we're now looking to grow our brand to clients across the UK. If you're an ambitious and motivated individual enquire below and we will contact you with further information. *In order to qualify for the introductory franchise fee offer of £9,000+VAT you will need to sign up and pay your franchise in full. Normal franchise fee, £17,000 +VAT. T's & C's apply.
Management Franchises
Management Franchises remain to top choice amongst white collar franchise seekers. With business consultancy services estimated to be worth £7bn to the UK economy. Many companies chose to employ franchised business consultants in order to reduce costs and improve their businesses operations.
This can be both enjoyable and a lucrative area of business. Working as a management consultant is considered by many to be a professional role, if you have a passion for business and are brimming with enthusiasm, the training programmes that many management franchise can provide you with the right skills, techniques and on-going support required for you to operate your franchise.
A management franchise can also offer a good life work balance, with consultancy hours mainly being set around traditional office hours, a management franchise could be the solution for more leisure time and is ideal for people who enjoy business and have a desire to inspire other local businesses to thrive.
Browse More Management Franchises Below
Home Improvement Franchises
The UK DIY market alone was forecast to be worth over £8.3bn in 2017 so the home improvement market in the UK is a huge opportunity for anyone interested in the sector.
So what sort of home improvement franchises are available? Some of the different types of home improvement franchises include;
Granite worktops and other granite sheets for kitchen and bathroom renovations
Locksmith franchises
Guttering & roofing
Disaster recover, fire, flood etc
Drive way construction and cleaning
As more and more pressure is put on governments and local authority to build more new homes this will no doubt increase demand for the above for both the new home build market and ongoing for renovation and repair works. Many people seeking this sort of opportunity may already have a trade and industry experience and wish to work for themselves but with the backing of a franchise brand to help with new business generation and any existing contractual business locally but all franchises usually offer full training and support so dependant on the home improvement franchise this could be a way for someone to change direction.
As with any business opportunity or business purchase you need to take professional advice and carry out due diligence before you invest.
Browse More Home Improvement Franchises Below
Van based Franchises
Van based franchises are a popular choice for many people seeking a new career opportunity. With a van based franchise there is a huge variety of options available offering freedom to run your business without necessarily needing to employ any staff or allow incur large overheads connected to commercial premises, shops etc. So what types of van based franchises are available?
Home Improvement & Disaster Recovery 
These services are at the top of the list of insurance companies & homeowners in a time of crisis, when there is a disaster at home, such as a fire or flood and many several franchise networks have been grown into national networks just supplying major insurers.
Courier 
This type of van franchise is an attractive option for many franchise seekers, who like to be out and about dropping off parcels to businesses and homeowners. Courier franchises can be flexible and some are low or even no investment and sometimes can even be run alongside an existing business or full or part-time job to create even more flexibility.
Oven Cleaning 
Many homeowners and businesses recognise the efficiency of professional oven cleaning. This business is a great source of repeat business as well as of course the oven will need to be cleaned on a regular basis.
Mobile Coffee Shop 
Coffee shops have grown to a huge size in the UK and is worth billions to the UK economy but there are now mobile coffee shop franchises that can tap into this growing market. The beauty of this sort of franchise is that you can take a quality product to areas that may not have had a major coffee brand nearby such as offices or industrial premises in retail and/or industrial estates. They also benefit from far lower overheads compared to retail coffee shops which are usually in expensive, prime retail locations.
Auto Car Repair 
Car scratch, bump and windscreen repairs have become increasingly popular with car owners wanting to keep their vehicles looking good. These automotive franchises specialise in many automotive services including alloy wheel repair, dent and scratch removal, windscreen repair & mobile tyre replacement.
Cleaning 
Both commercial cleaning & domestic cleaning are services often contracted by businesses and homeowners. These franchises can provide specialist cleaning services such as carpet and rug cleaning, as well as regular household and contract office cleaning.
Gardening 
Us Brits love our gardens and are prepared to spend, spend, spend to keep them looking good, there are many different type of gardening van based franchises available.  The specialist services provided include professional lawn care and maintenance, fencing, garden design and landscaping. If you enjoy working outdoors gardening franchises could be a viable business option.
Browse More Van Based Franchises Below
Home Based Franchises
Home based franchises, a business run from home have steadily risen over recent years, why? Home based franchises offer many opportunities, some of the include;
More family friendly
Better work & home life balance
Increased earning potential, work when you want and potentially outside usual business hours
Reduced child care costs
Reduced overheads, less travel time, fuel and travelling expenses
Home based franchises have also steadily grown. Many so called white collar franchises are home based and include areas such as business consultancy, accountancy and bookkeeping, business training and coaching and internet businesses. In addition to these white collar home based franchises there has also been a steady rise is so called "Mumpreneurs", mums that instead of seeking full or part-time employment around family life decide to set-up their own business on their own or via a home based franchise. Some of the businesses popular with Mumpreneurs include;
Child care
Childrens fitness such as football, swimming, dancing
Beauty including hair & nail salons, tanning
Fitness
Cosmetics
Home based franchises can provide such great flexibility for men and women along with improved technology are surely set to continue to rise in the UK and therefore could provide a great opportunity for anyone seeking greater flexibility and a work life balance. That said always find out everything about the investment and business and seek professional advice before any investment.
Browse More Home Based / Stay at Home Franchises Below