Match Options
£30,000 Minimum Investment
Franchise Description :
Match Options care and recruitment franchise opportunity with full training and ongoing support.
Finance:
Yes, through a third party
Contact Name:
Franchise Recruitment Manager

Match Options provides care staff to care homes, the NHS, healthcare companies and home care services. With us you can run your own management franchise in your exclusive operating territory.
Owning a business that cares for others can help take 'care' of your future.
Owning a Match Options franchise allows you to provide a valuable service to your local community, whilst building a financially lucrative business with an attractive future resale value.
If you care about the welfare of others and you care about securing a future for you and your family, then Match Options is the ideal opportunity for you.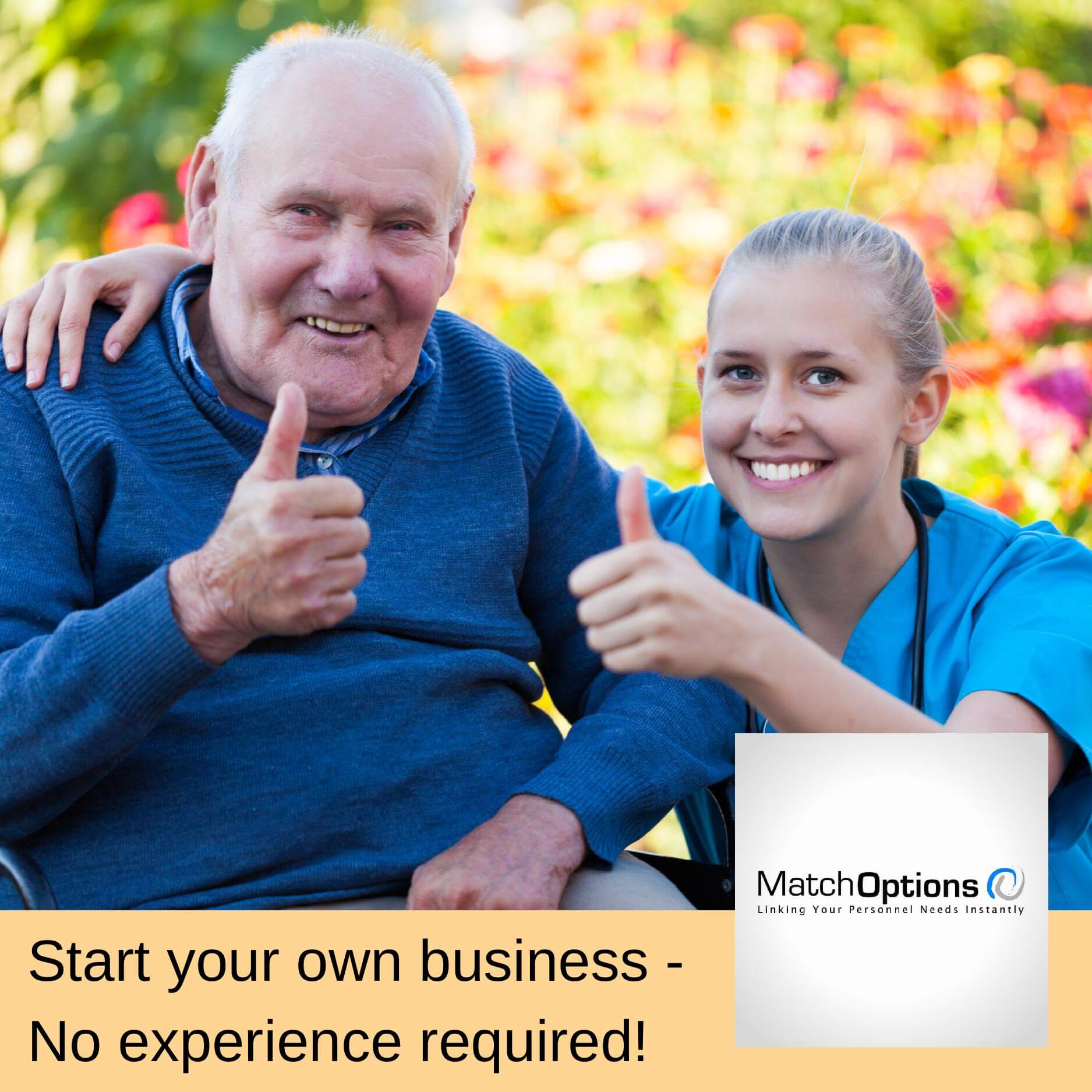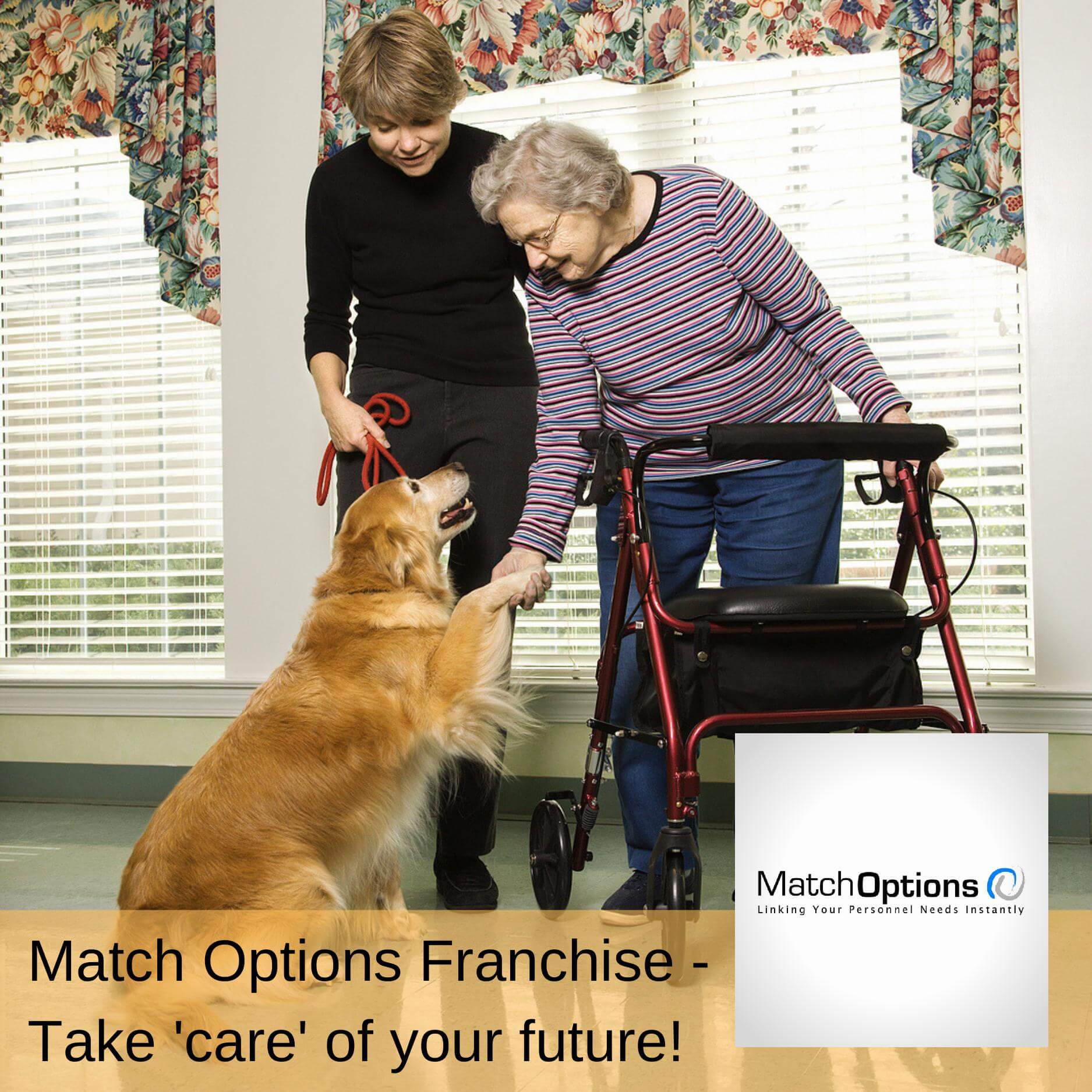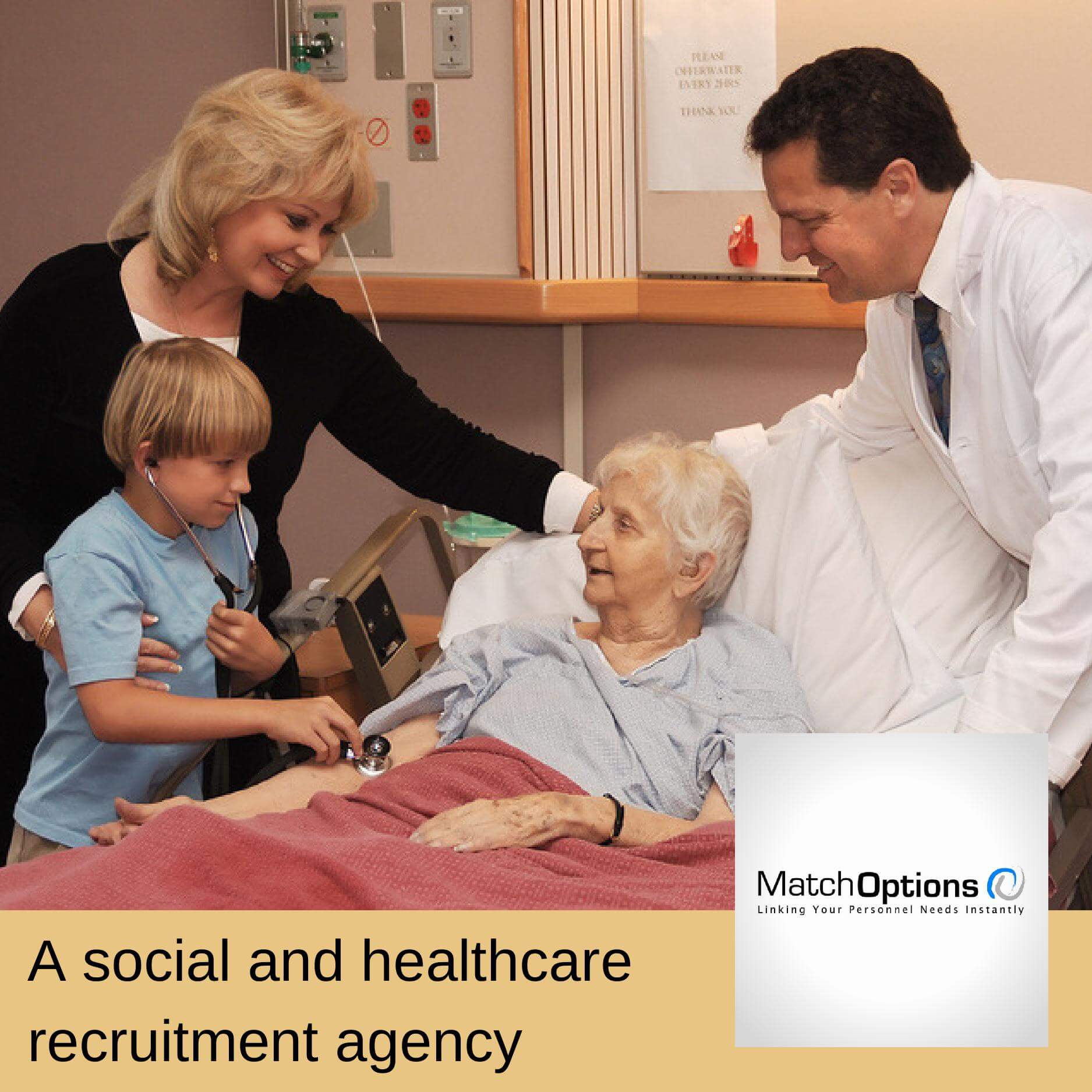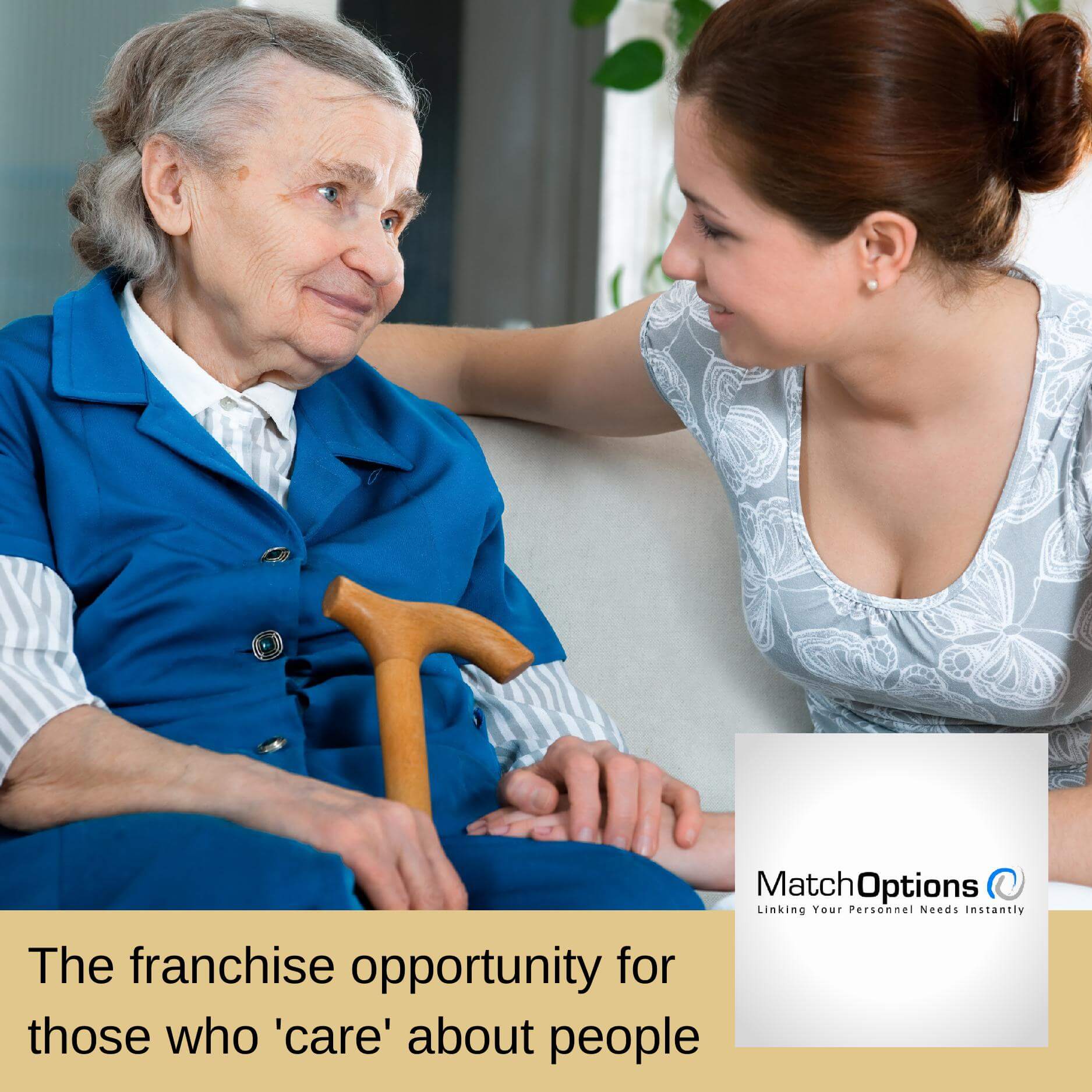 Match Options began trading in 1999, supplying both temporary and permanent staff to the care sector, and has built up a network of 11 successful branches that are both directly operated company sites and franchised locations proving that the business model is both viable and sustainable.
Due to both an ageing population and the pressures on the NHS, the 'care' industry is growing and all the indicators are that it will continue to do so. As a Match Options franchisee you will benefit from this growth as the demand for your services increases.
Potential clients include: 
Private establishments who Match Options are preferred suppliers for:
Match Options have existing relationships with all of the above organisations, meaning potential business for you from day one.
Your role as a franchisee
The Match Options business model is a 'Management Franchise', with your role encompassing managing and motivating a small team in addition to being operational in the day-to-day running of the business. The role is fast-paced and varied, offering lots of challenges. No day as a Match Options franchisee will be the same.
Typically you will be involved in interviewing and assessing candidates for both temporary and permanent positions, and matching both their skills and experience against available vacancies. You will build relationships with clients and by providing them with the 'right' staff with the 'right' skills; these clients will continue to use your service building an ongoing income stream. 
Add to that the management and motivation of your own staff, and the administration associated with owning your own business, and you can see that Match Options offers you the opportunity to operate within an exciting and worthwhile sector as you play an important role in your local community.
One of the main reasons for buying a franchise is the support that you get from your franchisor. It goes without saying that the success of Match Options as a brand, depends on your success as our franchisee. Our support starts even before you have commenced trading. From advising you on the right location for your office, and providing support via Franchise Finance to help build your business plan and help you with access to funding whether required at the start or invoice finance in place for your trading capital.
Match Options supply a comprehensive launch package to get you started, which includes in-depth training programme covering sales, service interviewing and matching as well as all the administration and procedures and legalities associated with owning and operating a healthcare business such as Match Options. The focus for the business initially is the staffing side, building your experience and capital until you are ready to move into the home care side if interested. We are committed to providing all the support and assistance that you need throughout your term as a Match Options franchisee.
As well as the initial fee of £25,000 + VAT you will need a minimum of £35,000 as working capital. You will also need to consider your personal funding needs (mortgage etc) whilst the business builds. Banks are very supportive of franchised businesses and (depending on status) may lend approx 50% of the required capital.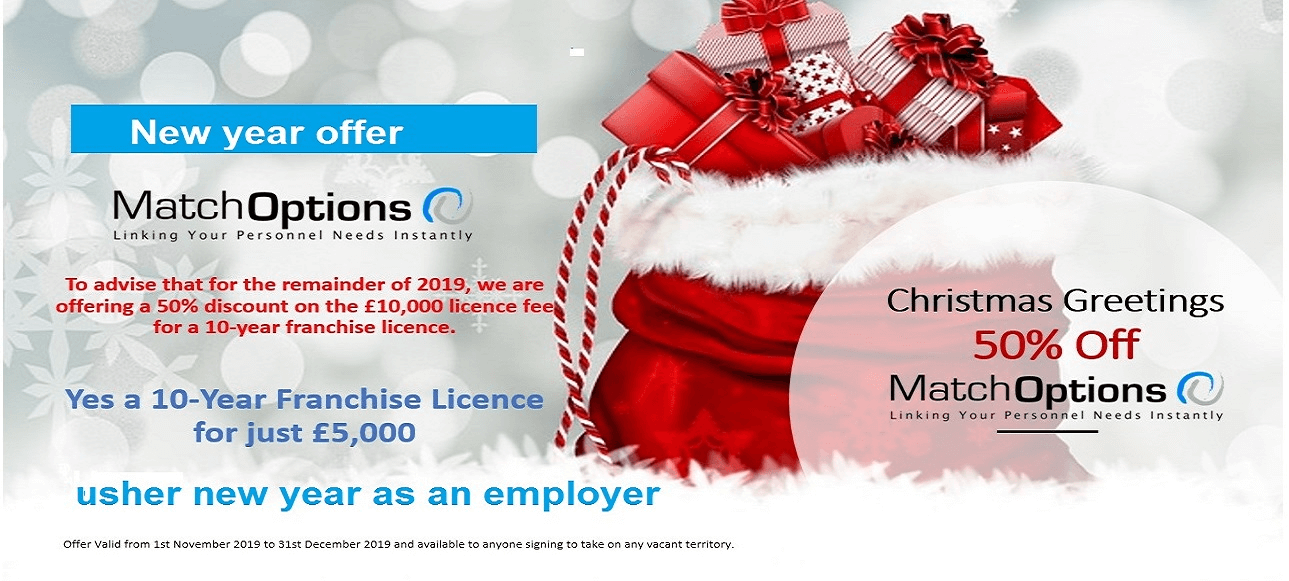 If you would like to find out more about this exciting franchise opportunity with Match Options, please fill out the enquiry form below and we will be in touch.