Let's Eat Franchise
Franchise Description :
Join the food ordering revolution with the Let's Eat franchise
Finance:
Yes, through a third party.
Contact Name:
Colin Richardson
Join a Franchise Revolutionising the Food Ordering Market!
Established in Teesside in 2021 by founders Mo Shan, Colin Richardson & Asam Shan, Let's Eat is an exciting new food delivery app franchise opportunity. Built on Mo's 40 years of successful business ownership experience, Let's Eat are expanding and disrupting the food-ordering market with franchise opportunities available across the UK.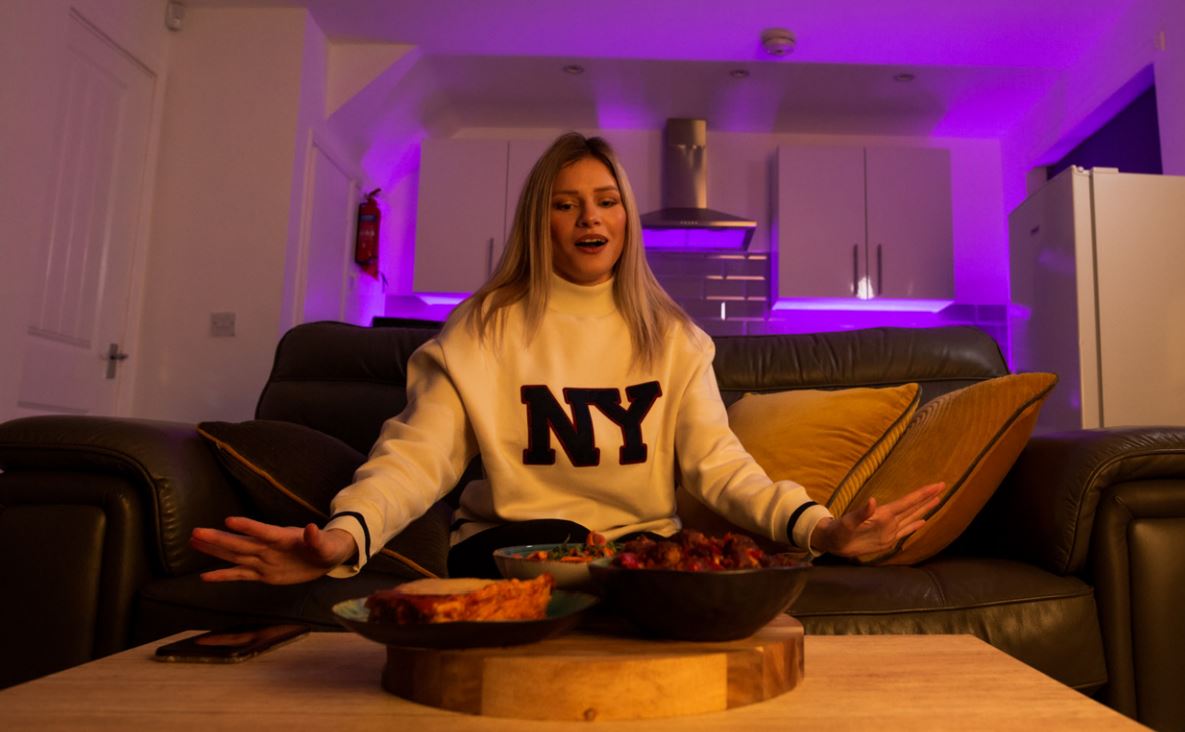 Why Become a

Let's Eat

Franchisee?
There are many reasons why becoming a franchisee is a fantastic choice. You get to be your own boss, join a proven brand – here are just some of the reasons people are joining the Let's Eat franchise in the UK.
Track Record of Success – we have a developed a method of doing business that works well and produces successful results.

Strong Brand – One of the biggest advantages of franchising is that the company is building a brand on a regional or national basis that should have value in the eyes of customers you're trying to attract.

Training Programme – we have a training programme designed to bring you up to speed on the most successful methods to run the business. We have reference materials to assist you in dealing with whatever comes up while you're running your business.

Ongoing Operational Support – we have staff dedicated to providing ongoing assistance to franchisees. You're not alone when you're building and running your business, and you can always call on experienced people when you hit a rough spot or want to share new ideas for growing the business.

Marketing Assistance – we will offer you marketing assistance to provide you with proven tools and strategies for attracting and retaining customers.

Purchasing Power – as a franchise you can take advantage of the buying power of the entire system to negotiate prices for everything you need at significantly lower levels than you could achieve as an independent operator.

Risk Avoidance – the biggest reason to buy a franchise is that, if you're smart, it will help you avoid much of the risk of starting a new business.
Full Training and Support

Provided
When you become a Let's Eat franchisee, you'll receive full training and support in all aspects of the business. You don't need any business ownership experience to become a successful Let's Eat franchisee, because everything will be taught to you before you start operating. Prior to opening your business, we'll support you with site selection, training, marketing and technology. We'll also help you to develop a business plan, and how to recruit and employ staff.
As a Franchisee you buy the right to develop your business in a defined geographical area, with a guarantee from Let's Eat of no Let's Eat competitor in that area. Franchisees can offer their clients the full breadth of Let's Eat expertise, all supported by the full span of our capabilities.
Our aim is to provide a nationwide quality service to customers with an emphasis on personal service and professionalism. We aim to build up a strong two way working relationship with all our franchisees, and make the Let's Eat name synonymous with excellence.
So if you're looking for a Franchise opportunity with some real strengths search no more.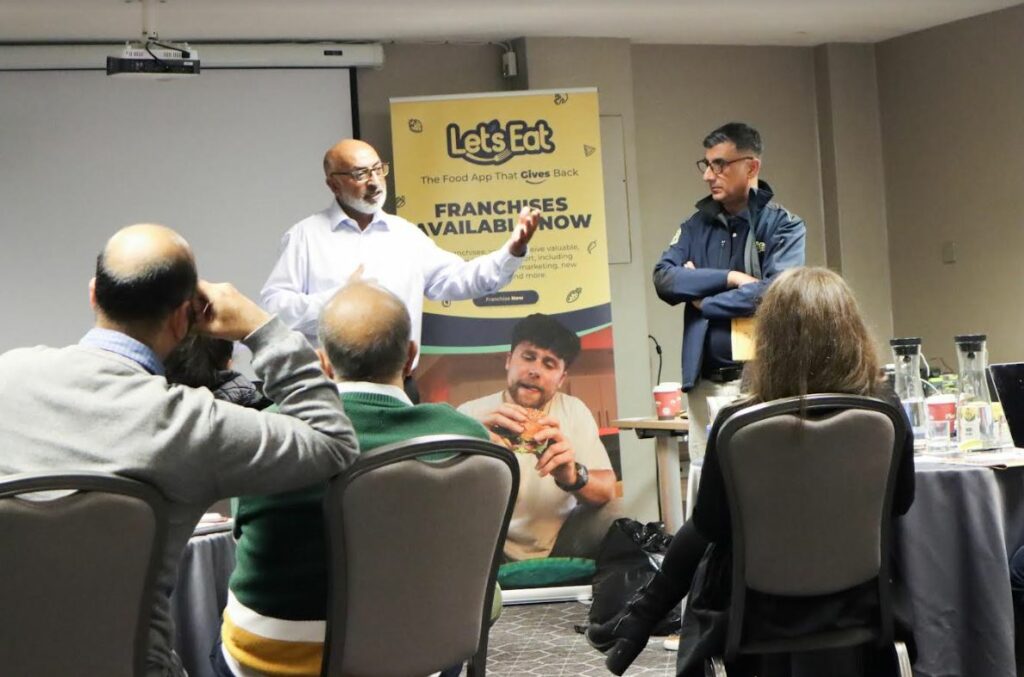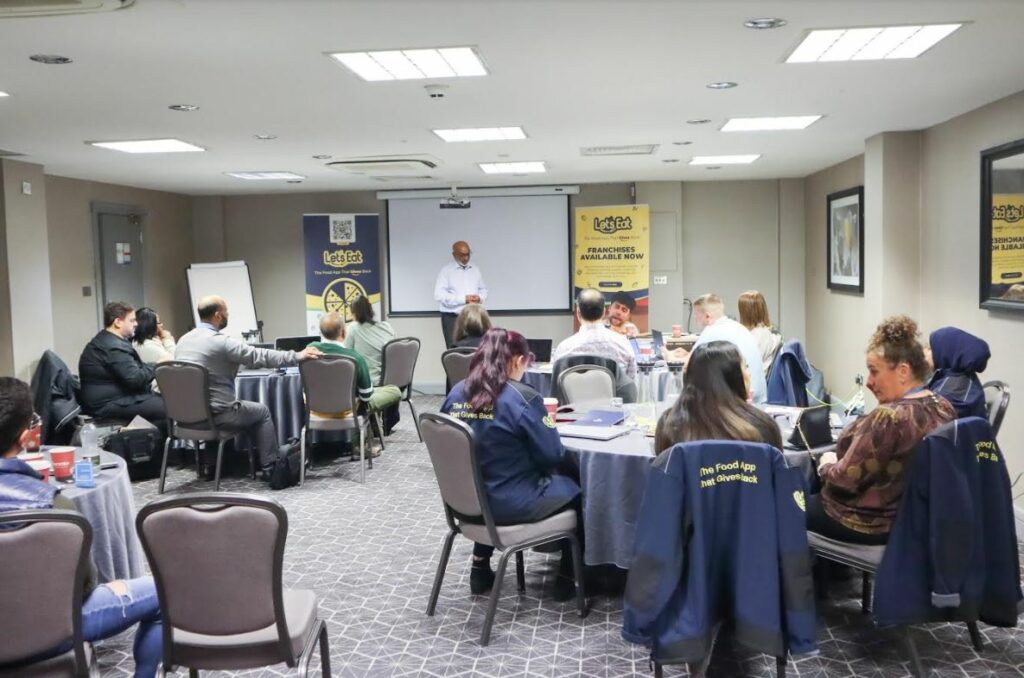 As a Let's Eat franchisee, the earning potential is as tasty as the food delivered. What you can earn out of Let's Eat Franchise is, in the final analysis, up to you: how hard you work, and how gifted you are. It's no different to anything else. But you'll be surprised at how the numbers can stack up.
Based on existing franchisee performance, you can expect a profit of around £178,000 in year one, rising to a 7-figure profit by year three! Get in touch to request a franchise prospectus which details more about the potential earnings you can expect with a Let's Eat franchise.
If you're hungry for success and can see yourself running your own business, backed by a proven brand – get in touch with our team today. We'll send you a franchise prospectus which details more about the Let's Eat franchise opportunity.
I was apprehensive on the time commitment needed, however, since their app and website are flawless, the work is completed for me when the restaurants and takeaways are set up on the app. I quickly found that local takeaways are very eager to be on board with signing up for Let's Eat as they also see the benefits and the future that Lets Eat offers them. I am certain that is the most reliable and rewarding investment that is available right now and would recommend this to anyone.
Internet franchises are another popular option among franchise seekers.  Often this type of opportunity can be run from home, eliminating the need to lease expensive office space.
Internet franchises cover a wide reaching base of options, for example, marketing, IT, search engine optimisation, travel, cost reduction to name but a few.
Many of this franchise type could be considered a lifestyle business and may attract franchise seekers that want to escape traditional office hours, or wish to generate a second income stream.
The level of investment varies among Internet franchise opportunities many are low investment.
This could be an ideal time to invest in an Internet based franchise, even if you lack previous Internet industry experience, with training and support you could develop the required skills to run your Internet business.
We invite you to browse and enquire these exciting Internet franchises listed on Franchise UK.
Browse More Internet Based Franchises Below
Home Based Franchises
Home based franchises, a business run from home have steadily risen over recent years, why? Home based franchises offer many opportunities, some of the include;
More family friendly
Better work & home life balance
Increased earning potential, work when you want and potentially outside usual business hours
Reduced child care costs
Reduced overheads, less travel time, fuel and travelling expenses
Home based franchises have also steadily grown. Many so called white collar franchises are home based and include areas such as business consultancy, accountancy and bookkeeping, business training and coaching and internet businesses. In addition to these white collar home based franchises there has also been a steady rise is so called "Mumpreneurs", mums that instead of seeking full or part-time employment around family life decide to set-up their own business on their own or via a home based franchise. Some of the businesses popular with Mumpreneurs include;
Child care
Childrens fitness such as football, swimming, dancing
Beauty including hair & nail salons, tanning
Fitness
Cosmetics
Home based franchises can provide such great flexibility for men and women along with improved technology are surely set to continue to rise in the UK and therefore could provide a great opportunity for anyone seeking greater flexibility and a work life balance. That said always find out everything about the investment and business and seek professional advice before any investment.
Browse More Home Based / Stay at Home Franchises Below
Computer Related Franchises
According to Statista the UK computing market had positive performance again according to a 2017 report. In the UK computer & telecommunications retail sales were at £367 million in the month of August 2016. Regarding the willingness to buy a new computing device, the share of UK consumers intending to buy a laptop was higher among younger generations, with 19 percent of individuals aged between 18 and 24 years interested in buying in the next twelve months compared to 13 percent of respondents between 35 and 44 years of age.
There is also a trend to keep existing equipment and repair. Partially because of costs but also because with the huge use of software including apps, games and other software its hassle when you change devices, not to mention a lot of time which is why there is a growing market for both computing equipment retail and computer repair franchises. These franchises include computer retail, computer retail, mobile phone, gaming equipment retail and provision of local technical support for small businesses.
Browse More Computer Related Franchises Below
Catering Franchises 
The UK spent a whopping £29.4 Billion just on takeaways according to research conducted by vouchercodes the online discount voucher company so it appears there is no shortage of potential business with any food related franchises.
Catering franchises are not just fast food though they cover a huge variety of different sectors including restaurants, corporate catering, bar & pub franchises, ice cream and frozen yogurt, mobile food businesses, sandwich businesses and even wine bar and dessert franchises. The diversity of catering & food related franchises is what makes it very interesting to potential franchise seekers and it provides variety in both sectors but also customers and even they way you trade, ie from a mobile food van to a high end restaurant.
The type of people that would probably be suited to catering franchises and other food related opportunities would be foodies. You may not be required to have any formal catering experience of qualifications, although that would depend on the franchise as all franchise businesses will provide full training & support both initially and ongoing with your new franchise business.
Browse More Catering and Food Franchises Below