Lawnkeeper
£25,000 Minimum Investment
Franchise Description :
Earn £45,000 in year 1 with the UK's leading lawn care franchise. NOW RECRUITING FOR 2018!
Home Based Franchises
Home based franchises, a business run from home have steadily risen over recent years, why? Home based franchises offer many opportunities, some of the include;
More family friendly
Better work & home life balance
Increased earning potential, work when you want and potentially outside usual business hours
Reduced child care costs
Reduced overheads, less travel time, fuel and travelling expenses
Home based franchises have also steadily grown. Many so called white collar franchises are home based and include areas such as business consultancy, accountancy and bookkeeping, business training and coaching and internet businesses. In addition to these white collar home based franchises there has also been a steady rise is so called "Mumpreneurs", mums that instead of seeking full or part-time employment around family life decide to set-up their own business on their own or via a home based franchise. Some of the businesses popular with Mumpreneurs include;
Child care
Childrens fitness such as football, swimming, dancing
Beauty including hair & nail salons, tanning
Fitness
Cosmetics
Home based franchises can provide such great flexibility for men and women along with improved technology are surely set to continue to rise in the UK and therefore could provide a great opportunity for anyone seeking greater flexibility and a work life balance. That said always find out everything about the investment and business and seek professional advice before any investment.
Browse More Home Based / Stay at Home Franchises Below
Earn £45,000 in your first year with Lawnkeeper
Would you like to leave your desk behind in 2018, and get active in a high-margin industry with recession-proof demand? Are you looking for a franchise network with a 100% success rate and first-class support systems designed to make you more money?
If so, then Lawnkeeper could be just what you need. And we're recruiting new franchisees for 2018.
A recession-proof, high-margin industry

Lawn care is completely unlike traditional gardening. It's not back-breaking labour at low margins. We're specialist lawn consultants, solving a tricky horticultural problem for domestic and commercial clients.

20 Years of Expert Lawn Care

At Lawnkeeper, we've spent the past 20 years improving lawns across the nation.
We're a nationally recognised brand, affiliated with The British and International Golf Greenkeepers' Association, the Institute of Groundsmanship and the British Franchise Association.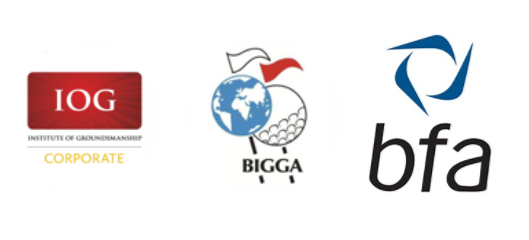 Ask ANY of our Franchisees for a testimonial

In the 10 years since we started franchising, we've never had a franchise resale. We're not sure if it's our powerful national brand, our excellent support network or our recession-proof business model, but nobody in the group has ever decided to sell up. We invite you to ask any franchisee for a recommendation.
Nigel Gamble, Aylesbury
Joined July 2014
"I liked the Lawnkeeper franchise as it was focused on good customer service and would be a new brand name in my territory.
I also liked the franchisor Sam Langrick and felt that he would provide all the necessary advice and support but without interfering in the business."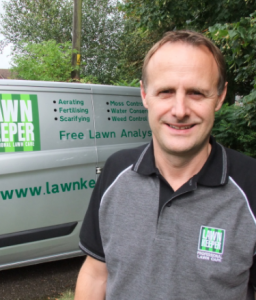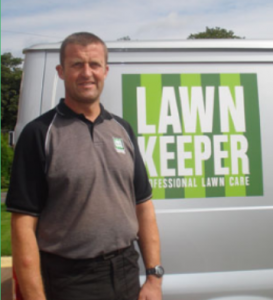 Darren Morris, Peterborough
Joined Feb 2012
"We have been extremely pleased with the success of the business so far and have met or even exceeded the targets we set out to achieve.
My wife Sam was able to leave her employment in March 2014 to fully concentrate on the business and in October 2014 we also employed another lawn technician, so we now have two Lawnkeeper vans on the road."
Discover why we're the UK's Leading Lawn Care Franchise

Our standard franchise startup package gives you everything you need to succeed from day one:
Learn, then earn, in just 2 weeks. We want you to start earning as soon as possible. That's why our intensive training programme covers everything in just 14 days. You'll earn your PA1 and PA6A qualifications and learn how to make the most of Lawnkeeper's operational models, software & sales processes.
The largest franchise territories in the industry. Our franchisee territories have been demographically engineered to help our franchisees succeed. You'll start with a territory of more than 110,000 potential customers, and you'll use our winning marketing strategy to secure bookings and supercharge your first year's earnings.
Industry-Leading Equipment & Materials. You'll start off with the very best industry-grade fertilisers, herbicides, spreaders, scarifiers, soil testing kits, and aeration equipment so that you can get the job done in record time ...every time.
Efficient Office Systems that save time & money. You'll get custom-built software that plans your routes efficiently & handles invoices in minutes. Our custom quote sheets will keep you profitable.
A world-class brand that wins you business. The Lawnkeeper brand features prominently on your customised van, your specialist protective clothing and all stationery. It's a brand that stands for excellent service and excellent results ...and it'll help you grow faster than any independent.
Get in touch and we'll send you the full list of what's included in the package. You'll be amazed at the value we can offer.
Beautiful Lawns. Beautiful Profits.

The best business model. The happiest franchisees. The most experienced team. There's a reason why Lawnkeeper is the UK's Leading lawn care franchise. Talk to us today - we'll show you how Lawnkeeper can deliver the profits, freedom & lifestyle you've been searching for.
TALK TO THE UK'S LEADING LAWN CARE FRANCHISE - ENQUIRE TODAY!