Founded by Marianne Greenway, the KO-NEKT business is built on over 30 years of community development, and over 11 years development services for children, young people and their families.
KO-NEXT is an exciting new franchise model which enables motivated franchisees to run a children's day care centre in their local community.
Designed for children between ages 5 to 18, our centres are for those young people with additional support needs (ASN) and their families. We develop an individual package of care for each child to meet their specific needs which is delivered in the centre on an ongoing basis.
Following the success of our first two centres, we have decided to expand our operations further. With an extensive demand for our support services, both parents and children are eager for our help, and we know we can make a huge impact to many families.
KO-NEKT is a unique opportunity that support children and young people with Autism and Additional Support Needs and has no other competitors in the market place.
It offers an opportunity to create change in your local community as well as having the freedom of running your own business. As a franchisee we will support and guide you as well as offering ongoing business support to build your business, connect with families and recruit staff.
As the UK's first ASN childcare franchise, we're breaking new ground and looking for franchisees across the country to join us.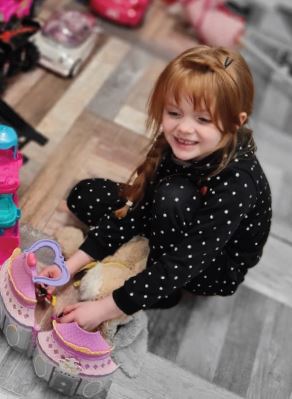 Benefits of Becoming a Franchisee
When you join KO-NEKT, you'll receive everything you need. This includes full training and support, and we're proud to be able to assist with funding if you require.
Our franchise benefits include;
Full Training and Ongoing Support
We know that a well-supported franchisee is more likely to run a successful business. Many franchisees join a franchise network with little or no business skills, and it can be a very daunting process. Which is why our support is built into every stage of your investment.
Just some of the highlights of our comprehensive support include:
You'll become part of a growing family of franchisees, and like all families we'll grow and stick together.
The KO-NEKT franchise package costs £15,000 which includes your training and rights to trade under the business branding and system of operation. You'll also need to cover some start-up costs which cover furniture and equipment. More details about the investment and earning potential which you can expect to earn, are available by requesting information below.
If you'd like to learn more about our growing family of KO-NEKT franchisees, and how you can become a part of the success, please request more information below. We'll send you our franchise prospectus, which includes more information such as about the business and a Q&A to answer common questions.