iris galerie Franchise
£25,000 Minimum personal Investment (single unit)
Franchise Description :
Highly successful gallery franchise specialising in high quality photography and prints to create art from pictures of a customer's Iris.
Have You Got The Eye For A Profitable Future?
Iris Galerie is a successful and fast growing franchise concept which was founded in 2020 in Paris. Since it was established, demand for the unique and highly creative photography and design took off at an unprecedented pace, and it found itself franchising just a year later.
Testament to the success of the brand in the last year it has grown from one to 50 locations and opened in many countries, including the UK, with owned galleries and great franchise partners. 2023 will be another year of huge growth for Iris Galerie with over 100 new locations in the pipeline.
Due to the success of its franchise partners, Iris Galerie is actively seeking like minded entrepreneurs looking to follow in the footsteps of founder Emeric Wehbehand by bringing high quality iris photography to their local area.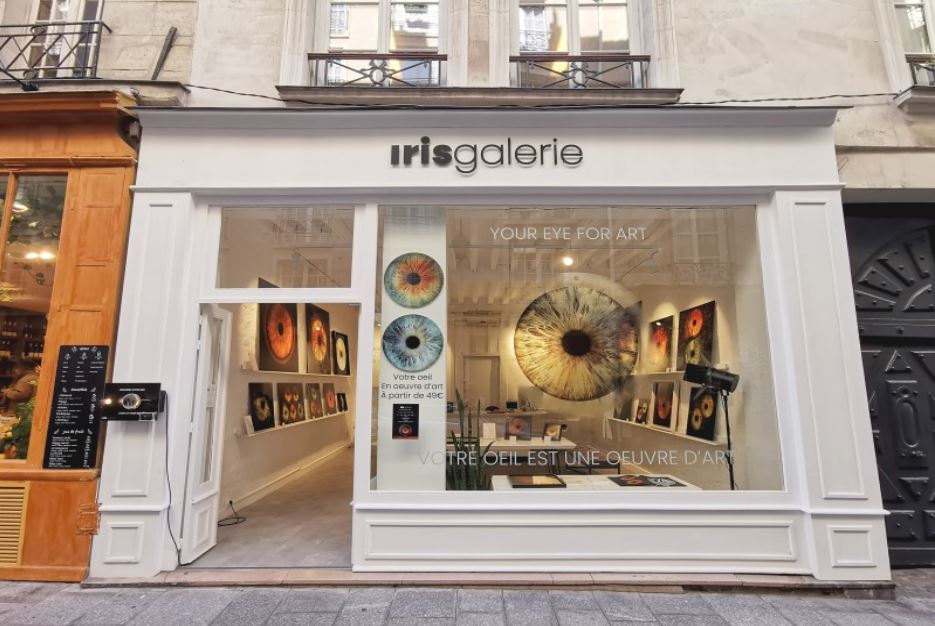 The perfect iris galerie franchisee is someone who shares our passion for art, and one who shares our ethos for providing the highest quality of customer service. We are seeking both single and multi-unit franchise partners, who are able to demonstrate the following attributes:
Benefits highlighted by Iris Galerie
When you become an iris galerie franchisee, you'll benefit from a comprehensive 2-week training course which covers all aspects of the business. You'll also benefit from ongoing training, plus on-demand training and support where you require it.
We'll also help with your grand opening, and provide you with ongoing support throughout the franchise agreement, including business guidance, online support and meetings/conventions.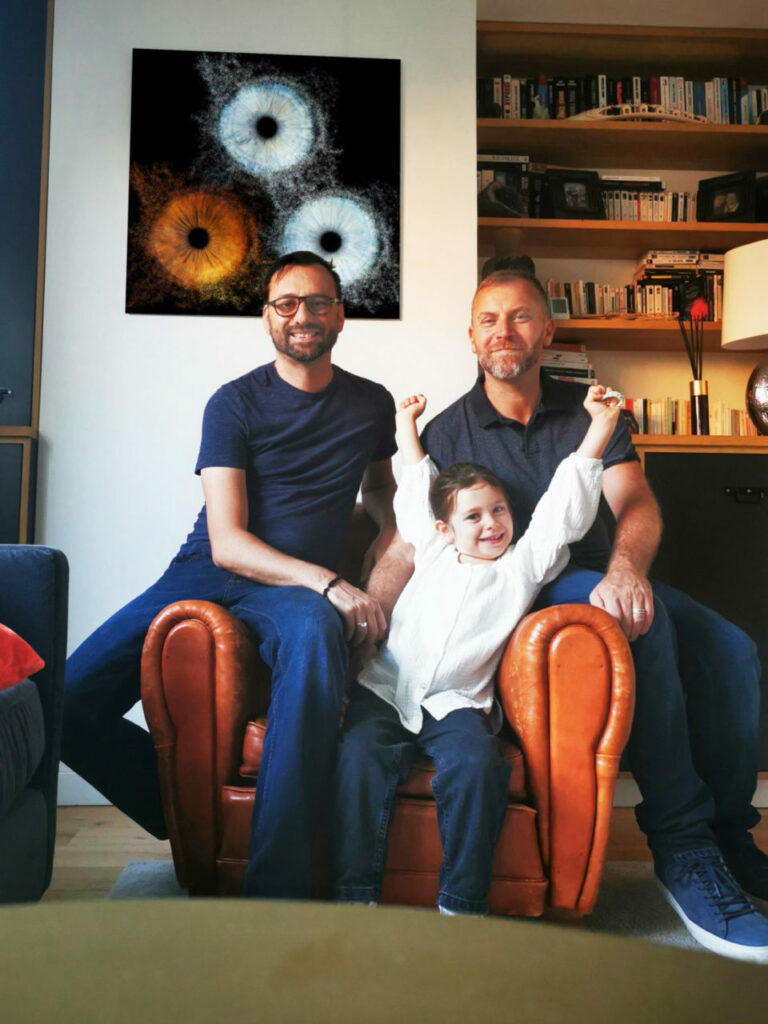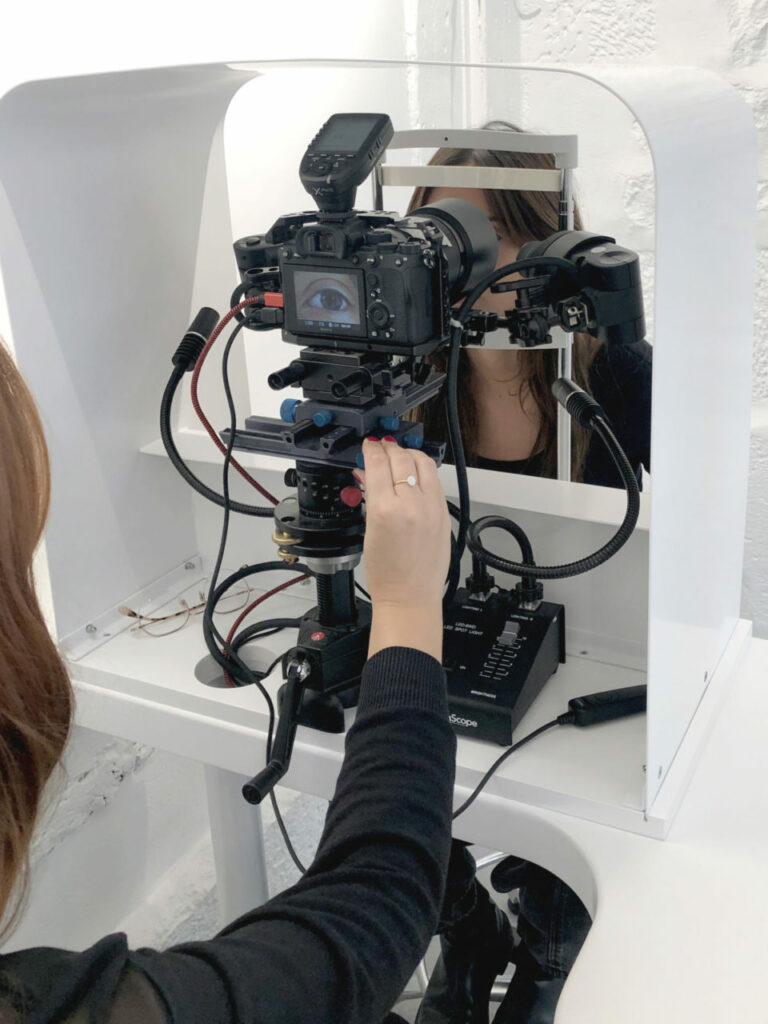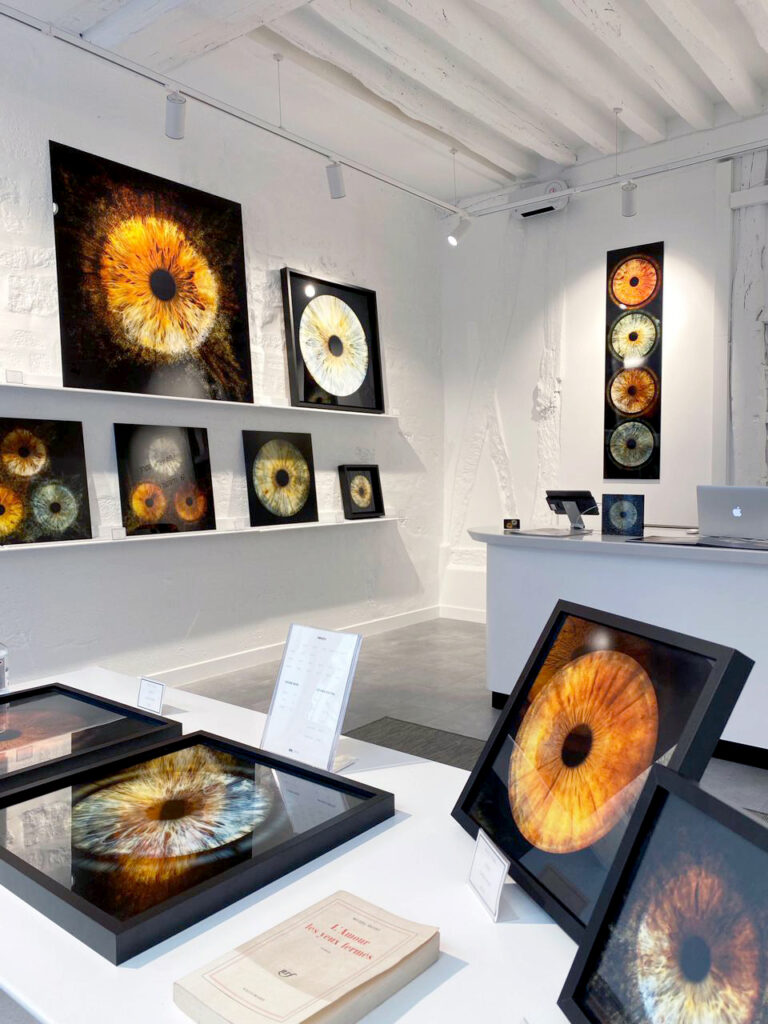 This is a fantastic opportunity to be your own boss with a premium brand, backed by a unique and high-end concept with advanced technology. With a simple and low setup cost, and an attractive margin, what's not to love? Get in touch, you could be running your own business and loving it, sooner than you think.
Print & Sign franchises are a popular option among franchise seekers.
For those that have a flair for design and creativity this franchise type can be very attractive.  Usually working alongside other businesses on projects to design, create and print.  Print & Sign franchises are often high on job satisfaction and client retention.
The level of investment varies among Print & Sign franchise opportunities.
This could be an ideal opportunity to specialise in Print & Sign, even if you lack previous Print & Sign industry experience, with training and support you could develop the skills to enable you to run a Print & Sign business.
We invite you to browse and enquire these dynamic Print & Sign franchises listed on Franchise UK.
Browse Similar Print & Sign Franchises Below
Travel and Leisure Franchises
Many of us Brits love to travel, with city breaks being some of the most popular trips, it is so convenient to book a package trip and let the agent make all the travel arrangements. You could experience what it would be like being the other side of the desk with your own travel and leisure franchise.
A franchise in travel and leisure may be an option for those who are interested in travel and keen to develop an income stream from an area of business that excites and interests them.
Many travel & leisure franchises are home based so if you have space, a phone and internet connection at home this franchise may be right you. Particularly if you would like to avoid the additional expenses of leasing commercial premises.
With many travel arrangements booked online by PC, mobile or tablet. You could thrive as a professional travel agent sending your customers to far flung places around the globe. Many travel and leisure franchise specialise in certain areas of travel, these maybe cruises or holiday cottages for example.
Browse More Travel & Leisure Franchises Below
White Collar Franchises
White collar franchises are a leading sector within franchise recruitment. White collar franchise opportunities are often an ideal choice for a franchise seeker wishing to own a business and work alongside other business professionals. These opportunities are usually business to business.
Many white collar franchise opportunities can be home based so the need and expense for office premises can be eliminated, although the level of investment will vary among franchises some have low start up costs.
With training and a highly developed business method for many, a white collar franchise can be an ideal turn key solution for a business profession or anyone wishing to enter the world of business.
Unsurprisingly many franchise seekers attracted to white collar have often risen through the ranks in management posts for large corporations and may find themselves in a redundancy situation or perhaps decide to take early retirement and wish to take control of their lives, income and use the valuable business experience they have gained through their careers.
There are a vast scope of different types of businesses that fall under this genre these include business coaching and mentoring, consultancy, recruitment, cost reduction, accountancy and finance.
Browse more white collar franchises below
Media & Photography Franchises
With creative industries worth a staggering £10m an hour to the UK economy. Life through a lens could be a possibility if you are considering a franchise in Media and Photography.
Photography, Film & Media has always been a popular choice of hobby for many. It can be an exciting way to explore your creativity whilst making money.
Media and photography services are considered an essential requirement for many important life events, they act as a record of our lives journey from baby days to wedding days and everything in between. Many businesses chose to employ creatives to manage their media, and create a strong visual message and strengthen brand identity.
With advancements in technology and media a Media & Photography franchise is versatile opportunity and offers a chance to gain experience and learn more about this area of business. A Media & Photography offers many options in this popular industry whether you are studio based or prefer to be out on location with editing software getting smarter all the time there could be no better time to find out more about Media & Photography franchises.
Browse More Media & Photography Franchises Below
Merchandising Franchises
Think merchandising franchises– think high volume quick turnover sales. Merchandising is big news around the globe. They are many possibilities with a merchandising franchises, from stands in shopping malls, to High Street stores, concessions or online sales.
Merchandising can be a lucrative market, with scope for growth as your franchise becomes more established. Unlike setting up a sales operation from scratch, by investing in a franchise, the supply chain, training and support is already in place. So your business will be up and running in no time.
Whether you would like to retail, gifts, accessories, newspapers there is a merchandising franchise available for most products we need to purchase on a frequent basis.
The trick is finding out what franchises gleam greater customer loyalty and retention. Look for a long term option that will yield well, areas you could consider may be greeting cards for example, this is an essential regular purchase for many of us and with reported sales of £1.75bn spent on greetings card in the UK during 2017 worth some thought.
Whatever area of merchandising you wish to explore, finding an area that you have a genuine interest in, will make for an enjoyable business venture.
Management Franchises
Management Franchises remain to top choice amongst white collar franchise seekers. With business consultancy services estimated to be worth £7bn to the UK economy. Many companies chose to employ franchised business consultants in order to reduce costs and improve their businesses operations.
This can be both enjoyable and a lucrative area of business. Working as a management consultant is considered by many to be a professional role, if you have a passion for business and are brimming with enthusiasm, the training programmes that many management franchise can provide you with the right skills, techniques and on-going support required for you to operate your franchise.
A management franchise can also offer a good life work balance, with consultancy hours mainly being set around traditional office hours, a management franchise could be the solution for more leisure time and is ideal for people who enjoy business and have a desire to inspire other local businesses to thrive.
Browse More Management Franchises Below
Low Cost Franchises
So what is a low cost franchise? Well I suppose everyone will have a different definition of what they think a low cost opportunity is but for these purposes we will use an investment level of £15,000 or less as the guide price for a low cost franchise.
So does low cost therefore mean low earnings or profit? No, some low or even no upfront investment franchise or business opportunities can represent very high earnings potential. So why would a franchise business sell it a low cost even if the earnings potential was high? Well the initial franchise is generally determined by the cost to set-up which includes training, equipment, product and premises not the actual earnings potential. Sure sometimes with a recognized brand just the area alone will have a impact on the price as the largest the franchise area or territory, the more business will be obtained. That said that's generally not the case for less known brands or new brands and if a franchise requires a lot of franchisees to provide national coverage and set-up costs are quite low then many will have an initial fee of under £15,000 to try to recruit as many franchisees as quickly as possible to grow their brand and provide a better service to their customers.
Some of the low cost franchises for sale under £15,000 include product distribution, pet related, children fitness and swimming, travel agency and even financial and business advice franchises so there is a huge choice of opportunity even if you are seeking a lower initial investment. The main thing to consider if the "overall" investment, just because a franchise has a low initial fee doesnt mean you won't need to invest additional funds so when choosing a low cost franchise opportunity make sure you find out about all costs involved before you invest and as always seek professional advice.
Just because a franchise investment is low cost doesnt mean you should not carry out thorough research before you make any commitment. Regardless of initial investment check out the business and seek professional advice.
Browse More Low Cost Franchises Below