HiQ Tyre and Autocare Franchise
Franchise Description :
Join the UK's leading tyre and auto centre network with a HiQ franchise. Opportunities available nationwide.
Finance:
Yes, through a third party
Contact Name:
Franchise Recruitment Manager
Whatever Independent Garage You Own, Find Out How HiQ Can Help You Flourish
The UK's tyre and fast fit franchise sector is set to be worth over £28 billion, with growing opportunities for anyone entering the market, so there's never been a better time to join.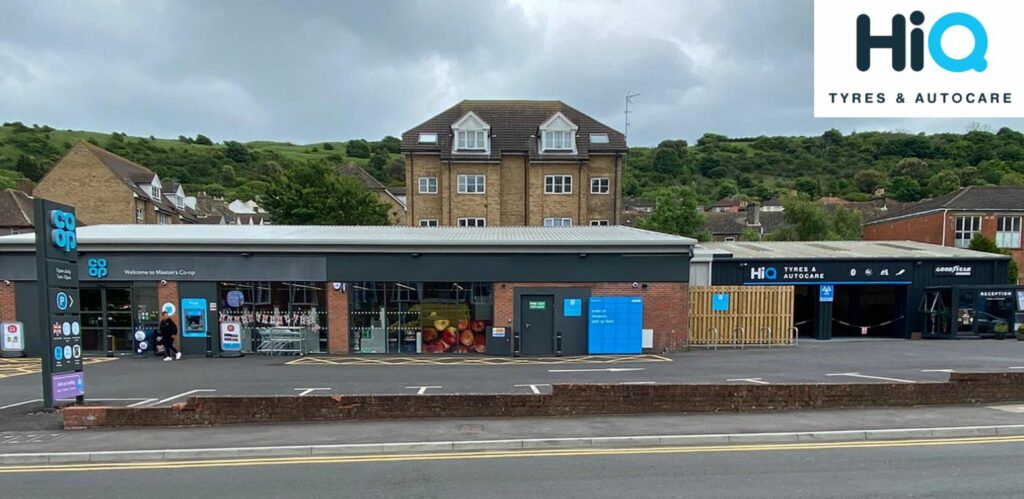 With more cars on the road, a key area of opportunity lies in all vehicles fitted with tyres 17" or above. Larger rim sizes mean greater margin opportunities. As more and more vehicles demand replacement for this size of tyre, the aftermarket sector supports hundreds of thousands of jobs and contributes billions of pounds to the economy year on year. There is also expected growth in Electric and Hybrid vehicles, driving demand for specialist technicians.
A downturn in new car sales has also increased existing car aftersales with more MOT/Servicing work than ever before.
A successful business franchise offers entrepreneurs the opportunity to run their own business with a strong brand, a proven record of success, training and development programmes, marketing support, and more. HiQ have a number of high footfall location opportunities in the UK for big and small businesses, so why not join a national network of businesses backed by Goodyear?
A HiQ franchise means working for yourself, not by yourself. From day one, you become part of a proven business model in an exciting and lucrative industry. You'll be the proud owner of a business with exclusive territories, exciting expansion plans in an established market. Your customers get all the benefits of a local family-run business backed by a global brand, delivering excellent service and value they can trust.
We have partner up with a number of top Retail Park and Shopping Centre owners to offer their customers an opportunity to use our service centres at their high footfall locations throughout the UK.
Many shopping centres, retail parks and high footfall locations available!

Powerful Partner. Powerful Brand.
As one of the largest tyre companies in the world, Goodyear is both recognised and respected by motorists across the globe.
Their brand, vision, products and innovations have been shaped over 120 years with an award winning portfolio of products, services and brands. You will be joining a retail network of over +3,500 across Europe backed by a global innovator with global brand equity.
We'll support you every step of the way, providing you with all the resources and expertise you need to succeed.
If you are an independent garage that's looking to join HiQ Tyres & Autocare and relocate to a high footfall local location, then contact us now.
Home Based Franchises
Home based franchises, a business run from home have steadily risen over recent years, why? Home based franchises offer many opportunities, some of the include;
More family friendly
Better work & home life balance
Increased earning potential, work when you want and potentially outside usual business hours
Reduced child care costs
Reduced overheads, less travel time, fuel and travelling expenses
Home based franchises have also steadily grown. Many so called white collar franchises are home based and include areas such as business consultancy, accountancy and bookkeeping, business training and coaching and internet businesses. In addition to these white collar home based franchises there has also been a steady rise is so called "Mumpreneurs", mums that instead of seeking full or part-time employment around family life decide to set-up their own business on their own or via a home based franchise. Some of the businesses popular with Mumpreneurs include;
Child care
Childrens fitness such as football, swimming, dancing
Beauty including hair & nail salons, tanning
Fitness
Cosmetics
Home based franchises can provide such great flexibility for men and women along with improved technology are surely set to continue to rise in the UK and therefore could provide a great opportunity for anyone seeking greater flexibility and a work life balance. That said always find out everything about the investment and business and seek professional advice before any investment.
Browse More Home Based / Stay at Home Franchises Below
Automotive Franchises
We Brits love our cars, according to a study by the BBC in 2016 the number of cars alone on the roads increased by over 600,000 per year to a staggering 25.8 million! As the number of cars increases of course the number of a franchisees potential clients increases so automotive franchises have been very successful, particularly over the last 5-7 years.
There are many type of automotive franchises including car bumper & scratch repair, windscreen repair, valeting & detailing, tuning so there is a great amount of choice for you if you are seeking a new business within the automotive business sector, which according to the SMMT the automotive sector is worth over £77bn a year to the UK economy.
So what sort of person do you need to change career and set-up an automotive business franchise? You may have previous industry experience but what's great about franchising is with every franchise you will receive full training and support from the franchisor so many will not require previous automotive experience.
Browse More Automotive, Van and Car Franchises Below