About us
At Fuchsia Homecare, we believe everyone should have the opportunity to live a healthy, active and fulfilling life. This ethos is at the heart of everything we do.
We provide everyone we support with the opportunity to continue to live life to the full. We actively encourage customers to become more self-reliant, to make decisions for themselves, and ultimately, to move on to more independent living arrangements.
We facilitate and support our customers to pursue meaningful and personalised lifestyles. We provide individually planned education & leisure opportunities to support each individual in their ongoing development.

Our Mission
Our Values
We value our customers and communities, putting the needs of our customers at the heart of everything we do. We value teamwork, supporting each other, sharing ideas and
never excluding others.
We value personal responsibility, setting and achieving consistently high standards in our work and our conduct and never adopting a negative attitude. We value innovation, being inventive in
our approach
Our Vision
Fuchsia Homecare is committed to providing high-quality health care services to individual customers and their families, as well as to other healthcare organizations in need of supplemental staffing (such as certified home health and hospice agencies, health plans, hospitals, nursing homes and assisted living facilities).
Our services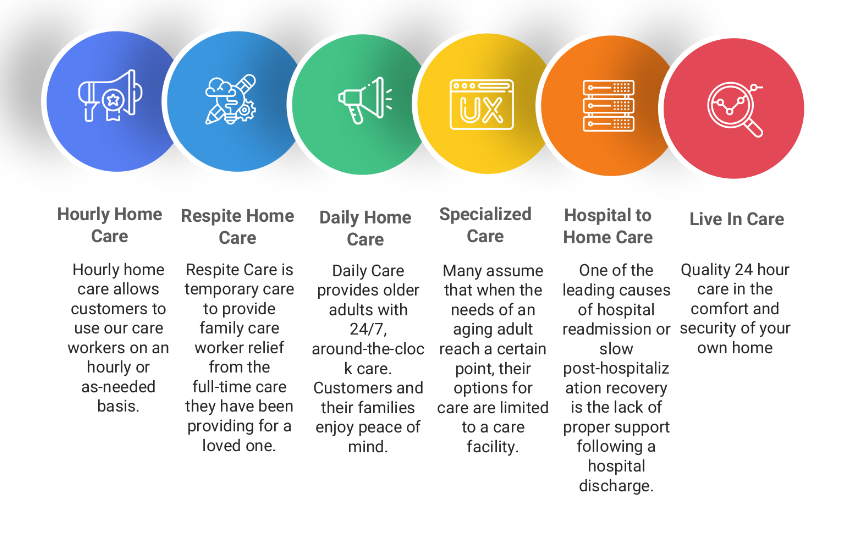 Training and Support 

Induction Training
– 1 Week Training
– 2 Weeks Head Office shadow
– 2 Weeks On Site Support

System Training and set up

Website Development and Email addresses set up

Social Media Platforms set up

Assistance with CQC Registration

Personalized Policies and Procedures

Operational Manual

Franchise territory with population over 400,000 people
Estimated First, Second and third Year Turnover
Based on the actual turnover of existing franchises:

Franchising involves building a successful business by putting in place a system that works and establishing a recognizable brand around it. A franchise is therefore a proven model, and as a result, failure is unlikely when you invest in one. As with any business, there are a number of factors that can affect your level of success, but ultimately, if you follow the system and put in the effort, you won't go wrong. In fact, a record 90% of franchisees have reported profitability annually for over 20 years running, whilst the failure rates for franchisee-owned businesses remain incredibly small compared to those of independent businesses.
The risk is obviously much higher for start-ups, with business failure a real possibility. Just 4 in 10 small businesses in the UK will still be trading after 5 years, so any chance of success, especially long-term, is significantly lowered when you decide to launch your own business over joining a franchise.
Franchise opportunities with Fuchsia Homecare run your own successful franchise business with the assurance of a proven business model.
Our Happy Clients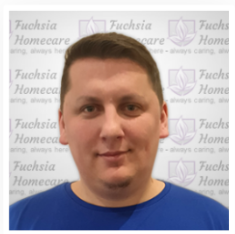 Mr Nicusor Oleleu,
Director of Fuchsia Homecare
Cambridge
""I am sceptical by nature, but I made a conscious
decision to enter Fuchsia Homecare Franchise
process with an open mind. I am glad I did. I found
Mihaela and Sam, and the Educated Franchise
system, to be thoughtful, enlightening, and insightful.
Through the discovery process I took inventory of my
skills, experiences, and life goals from a perspective I
would not otherwise have considered.."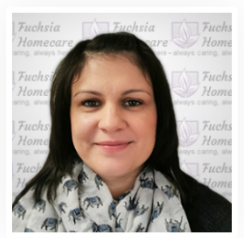 Daniela Badan,
Director of Fuchsia Homecare
Colchester
"Mihaela and Sam have been a great advisors,. They have
developed a great system, network and I the ability to do
our due diligence and confidently select a franchise which
is perfect for us to build a family business. They are
genuinely invested in our success. I am very pleased to
give Fuchsia Homecare my highest recommendation."