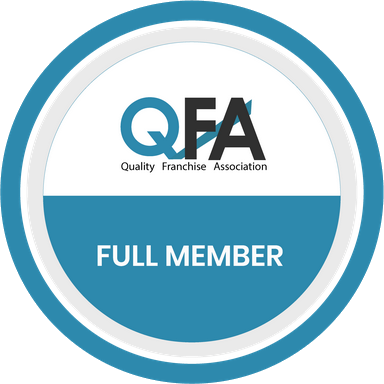 Flash Franchise
Franchise Description :
Run your own logistics and haulage franchise with Flash
Finance:
Yes, through a third party
Contact Name:
Franchise Recruitment Manager

Join The World's Trusted Premium Haulage Franchise
Established in 1980, Flash by Redspher is a global leader in B2B premium freight, serving over 78 countries worldwide. Over the past 40 years, Redspher have established themselves in the premium haulage market, now with 49 offices in 19 countries and 600 employees worldwide. Trusted by many big brands including Renault, Airbus, Alstom and Audi, Redspher have established themselves as one of the most trusted haulage companies in the World.
Flash carry out over 2,000 shipments per day and are looking to expand. Could you be a Flash franchisee in your area? This is a fantastic opportunity to develop your own successful Premium Freight company.
Why Become a Flash Franchisee
When you join the Flash franchise network, you'll become part of a proven and trusted brand within the haulage sector. Just some of the reasons to become a franchisee with Flash include:
Premium brand name, well known in the logistics industry
Highly successful business model
Top internationally oriented client base
High quality and large carrier network in Europe
Access to our advanced IT ecosystem
Operating manual to help you getting started
Online Training to achieve top performance
Regular follow-up to help you kickstart your business
Long-term partnership

4 Reasons To Become a Flash Franchisee
1. Access to our large international client database
Flash actively work with many global big name brands, from Boeing to Siemens and Airbus. As a Flash franchisee, you'll have access to our international client database helping you to get up and running quickly.
 2. Develop your own freight business
Be a part of a proven brand in a sector which continues to grow. Use the proven Flash branding and IT system.
3. Full Training and Support
Benefit from our comprehensive training and support provided by our dedicated training colleagues, plus get access to our digital training platform for revision whenever you need it.
4. Your Own Exclusive Territory
Benefit from your own exclusive territory and develop a business under a proven and successful brand in your area in an entrepreneurial environment.

Interested?
Flash are actively looking for franchise partners within the United Kingdom. If you have:
Entrepreneurial thinking
Energy and motivation to grow your own business
Team-working spirit
The enthusiasm to develop on-demand transport solutions
Then get in touch today to request a franchise prospectus.