Fantastic Services Franchise Opportunities
Franchise Description :
Become a million-pound business owner! Join Fantastic Services, the UK's leading one-stop shop for over 100 home services. Get continuous training and support and thrive in a high-demand industry.
Finance:
Yes, through a third party
Contact Name:
James Trayner
Invest in your successful future with a Fantastic Services Franchise
The most renowned service management franchise in the UK aims to transform your hard work into a 7-figure business
Are you constantly on your toes wondering where you will find new clients, how you're going to allocate some finances to marketing, advertising, and support, how are you going to grow your business? Are you working 12+ hours, only to have this additional work pile up every single day? That's definitely not the reason why you decided to take your fate into your own hands. No time for your family, no time to have fun. Only work. Sometimes you wonder, whether it would be better to abandon your dreams and just go back to the plain, soul-sucking, but secure 9 to 5 job. Despite all your doubts, you know that's not the answer.
We have a 5 star, multi-award-winning solution.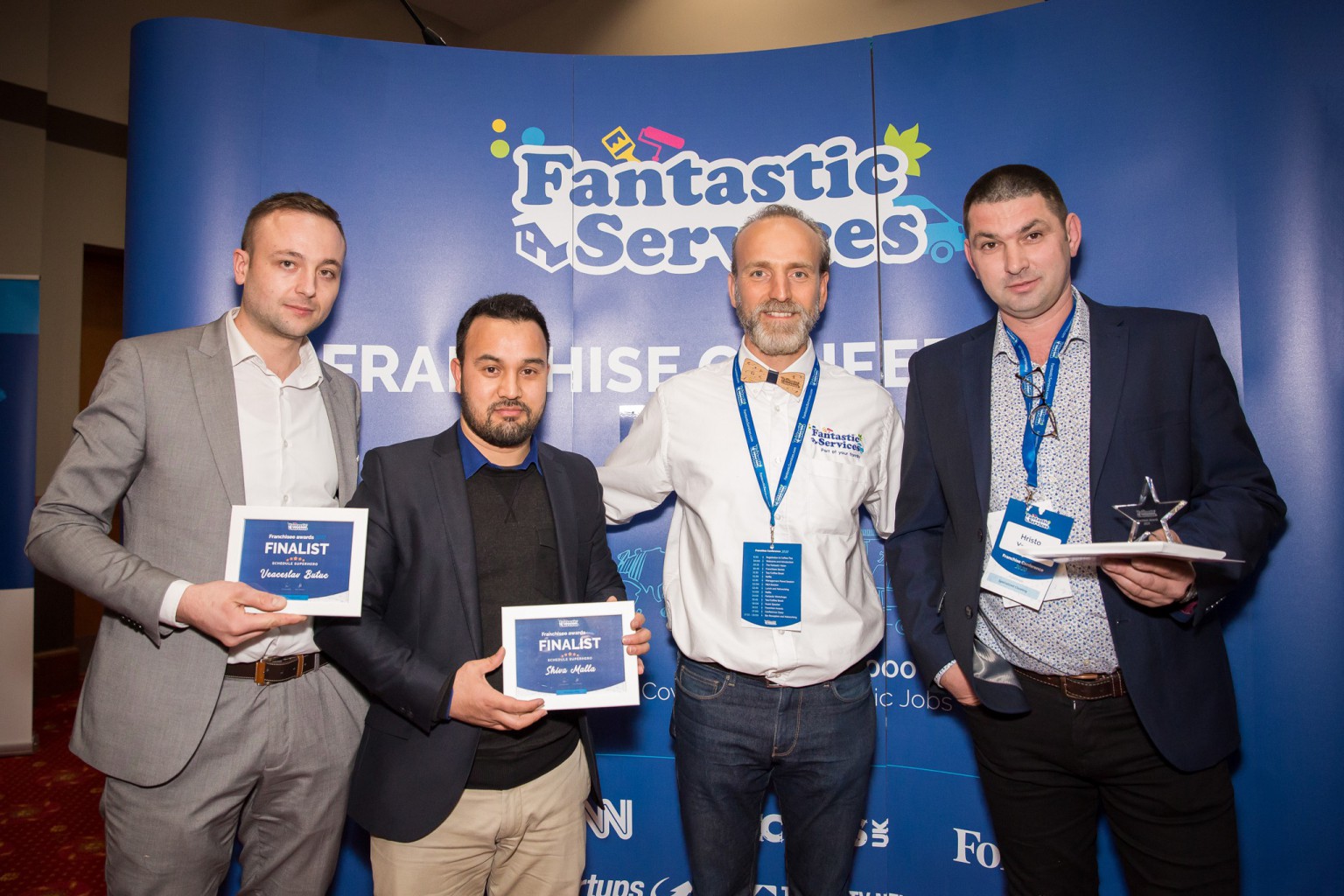 Find the joy of running your own business while still having time for yourself with Fantastic Services by your side.
You will enjoy the perfect work-life balance while, at the same time, your business grows exponentially. The sky's the limit with Fantastic Services' support. By joining the best and most beloved property maintenance brand with 100+ services, you can grow your business as much as your heart desires. You don't have to be a professional cleaner, gardener, pest control specialist, handyman or anything else to manage several teams of Fantastic experts in these industries. With Fantastic Services' proven business model, you can be an exclusive owner of the Fantastic Services brand rights for a particular area you desire. You can develop one or several postcode-defined areas or licence a whole region or even a country. Over 530 successful business owners from 3 continents, who laid their trust in the Fantastic Services model, know-how and technology, can't be wrong.
Is the Fantastic Services franchise opportunity what you are looking for?
If your answer is yes to all of the above, you are the perfect candidate for the Fantastic Services franchisee program. As our partner, you will have the opportunity to have an exclusive right to use our well-known and beloved brand and grow your business as much as you can. You can develop as many industries as you want with our help. This means that you will have to recruit and manage several teams of professionals who will provide the services you choose. Don't worry though, we will be there to support you at each step along the way.
As a Fantastic Services partner, you will have some very important duties
If that sounds discouraging, don't worry. We are partners, and we will help you from the very start, way after you hit your first million.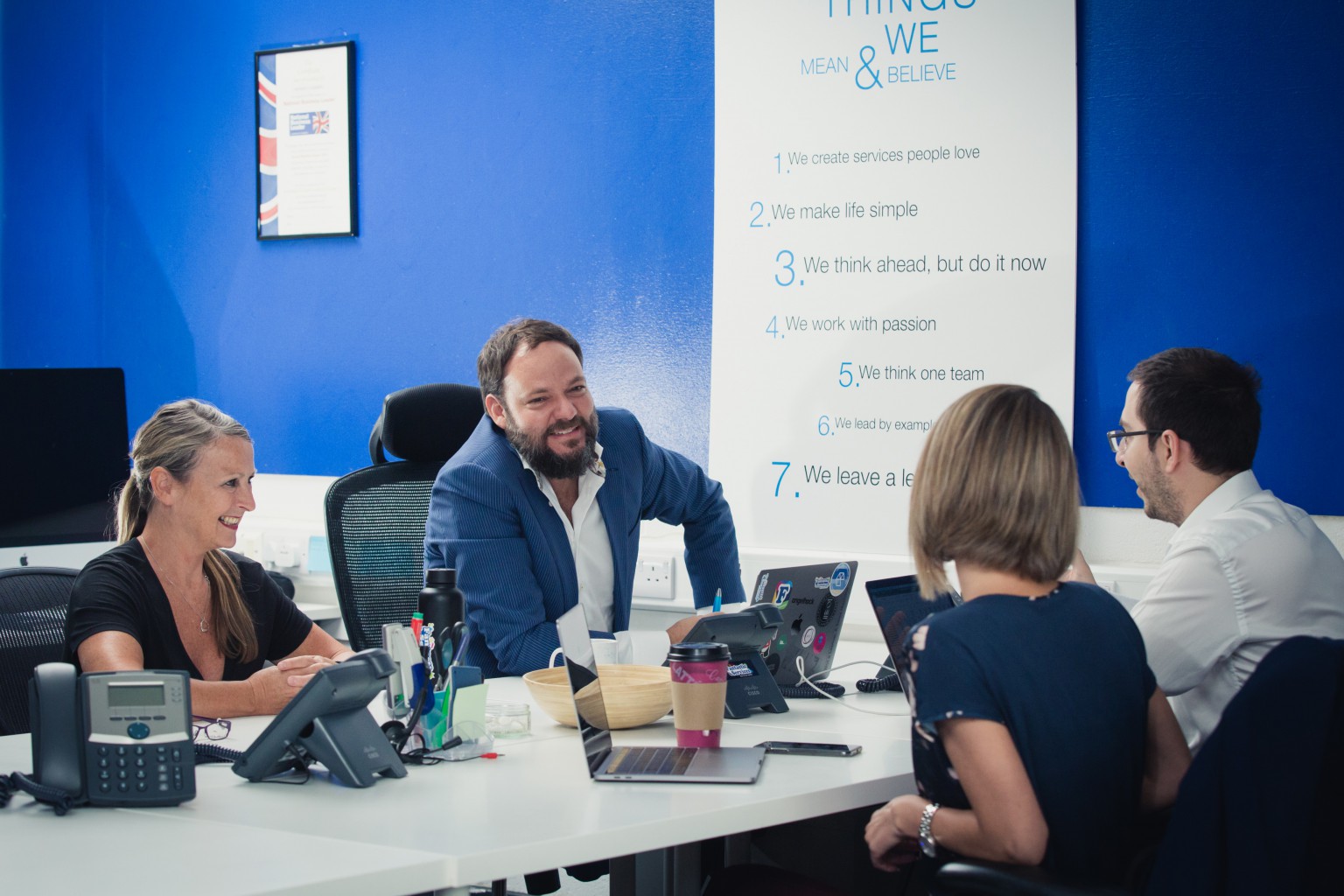 13+ years of experience, 20+ million in technology and much more will be yours
There are thousands of franchising opportunities in every industry. However, many of them are more like a pyramid scheme than a business model. They take your money and let you fend for yourself. What makes Fantastic Services one of the most trusted business partners and Franchisor of the year, according to QFA, is the fact that we are right beside our franchisees from the very start. All our resources, all our experience, every little bit of know-how we learned over the past 13 years of experience are shared.
Our own state-of-the-art CRM system allows our franchisees to automate huge chunks of their work, leaving them free time to concentrate on expanding rather than on tedious, repetitive tasks.
Over the past 13 years, we've invested more than £20 million in technology, all of which is yours to use. A prime example is our handy mobile booking app that makes finding clients seamless.
Being there for our partners is what makes Fantastic Services the fastest-growing service franchise network in the UK at the moment and (soon to be) in the world.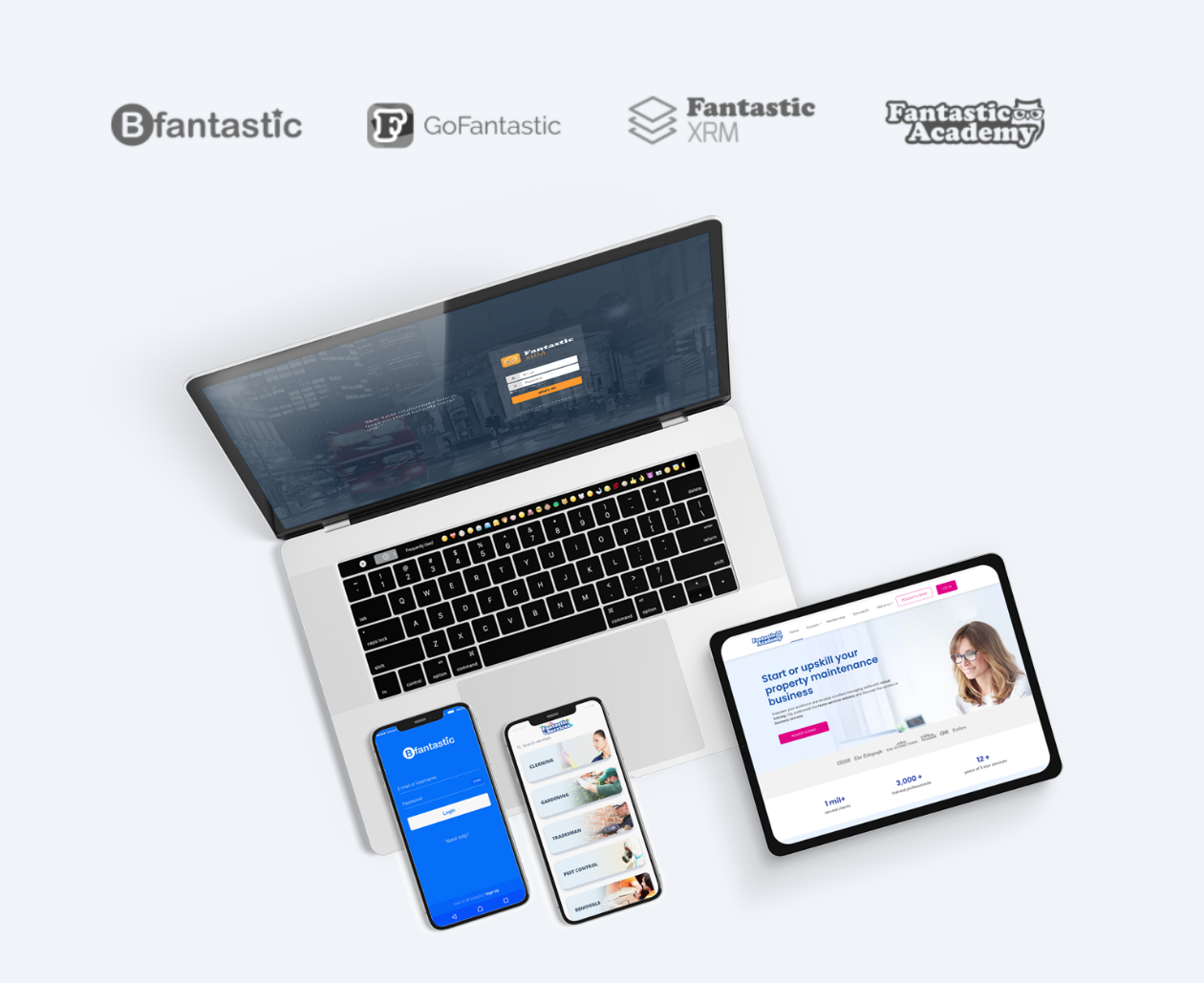 Hundreds of professionals work for your success.
By having Fantastic Services in your corner, you don't have just one partner, or a single team, looking after your business. In our HQ, 500+ top-notch professionals work tirelessly to achieve the Fantastic Services goal of making 1,000 of our partners into a 7-figure business. And we see some great potential in you becoming one of them. Our army of experts will help you every step of the way. We will give you initial training and access to our Fantastic Academy, where you will learn everything there is to know about running a successful business. Something more, a personal coach will take your onboarding training and will explain every little aspect of being Fantastic in great detail.
At the same time, our support team will take over your marketing, advertising and finding new clients. Our support specialist will take care of customers, and more importantly, our user-friendly booking app will take care of all the appointments.
We are not interested in selling you a franchise. We are interested in making you a leader in your area's service provider's market. We are with you for the long run because your success is our success.
An investment worth every penny
Just like with any other business endeavour, you will be required to invest some of your own capital. The amount you will need to invest depends on the services you are willing to offer. However, the minimum franchise fee is £19,000 +VAT. You'll also need around £15,000 of working capital since our practice shows that your business will become self-sufficient in about 4-8 months. Most of our franchisees return their initial investment in about 16 to 24 months.
Major UK banks like NatWest and LLOYDS are well-aware of our business model, and we have good relations with them. Of course, this doesn't automatically mean that you will get a loan, but we can arrange for an introduction, which will make the process easier. However, whether you finalise the negotiations with the bank is all up to you.
Take a piece of the £54.5 billion pie with a proven business model, unparalleled support and reliable partner.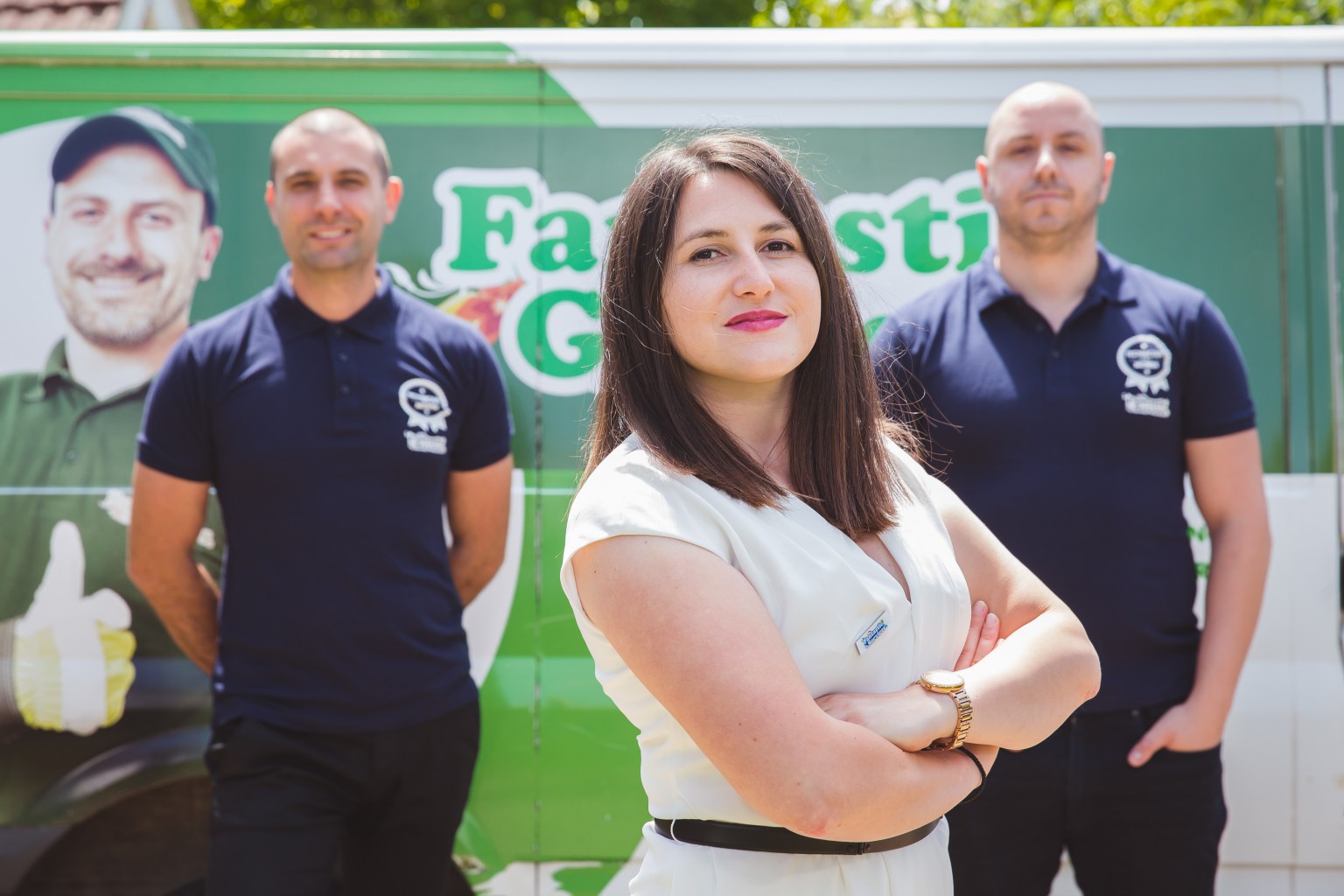 Become part of our Millionaires club
Our mission for the '20s is to help 1,000 people build £1,000,000 businesses. We are on our way there, with several of our franchisees already reaching this threshold and many more getting closer and closer every day.
Whether you want to become a millionaire, or you just want to enjoy some additional free time to spend with your family, friends or doing your hobbies, Fantastic Services will help you achieve it.
There is no day like today to start your new life
Request free information now
Management Franchises
Management Franchises remain to top choice amongst white collar franchise seekers. With business consultancy services estimated to be worth £7bn to the UK economy. Many companies chose to employ franchised business consultants in order to reduce costs and improve their businesses operations.
This can be both enjoyable and a lucrative area of business. Working as a management consultant is considered by many to be a professional role, if you have a passion for business and are brimming with enthusiasm, the training programmes that many management franchise can provide you with the right skills, techniques and on-going support required for you to operate your franchise.
A management franchise can also offer a good life work balance, with consultancy hours mainly being set around traditional office hours, a management franchise could be the solution for more leisure time and is ideal for people who enjoy business and have a desire to inspire other local businesses to thrive.
Browse More Management Franchises Below