Fantastic Services Master Franchise
Fantastic Services is an international company, providing 25+ property maintenance and home improvement services to domestic and commercial customers.
Join the world of tech-driven property services!
Fantastic Services has:
You can bring the Fantastic Services brand to an area of the UK as a Master Franchiseе and become the one-stop shop for all home services to local customers who will become avid fans of the convenience you offer to them.
The Master Franchise Opportunity
As a Master Franchiseе, you will become the brand ambassador and main managing entity of Fantastic Services for a specific geographical area. This means that you will recruit and train service providers who will become your franchisees. This is a long-term commitment that requires a dedicated managing figure who will be committed to grow and develop the brand in the set location with the help of our know-how and sophisticated automation software.

On-boarding and starting support
From the very beginning, you will be in direct contact with the very same management team that has grown the Fantastic Services for the last decade across 3 continents.
Here is what your on-boarding will include:
Fantastic Services will handle all digital marketing to generate customers for the franchisees that you sign. This way they will be able to focus on service provision and reaching more customers. We will create a local website and rank it in Google, launch Google ads and campaigns in relevant websites to promote the franchise.
Our headquarters boasts a call centre that operates 24/7. Our highly efficient Sales and Customer Care departments will handle all communication with your customers to guarantee their satisfaction and maximise sales.

Fantastic Services has invested millions in developing a sophisticated Customer Relationship Management system that works in sync with our mobile applications and websites. All online and phone bookings go directly into our database and the jobs are automatically assigned to the service providers. This way we are able to reach way more customers every month and maximise profits. You will receive complete access to our technology and incorporate it into your daily work.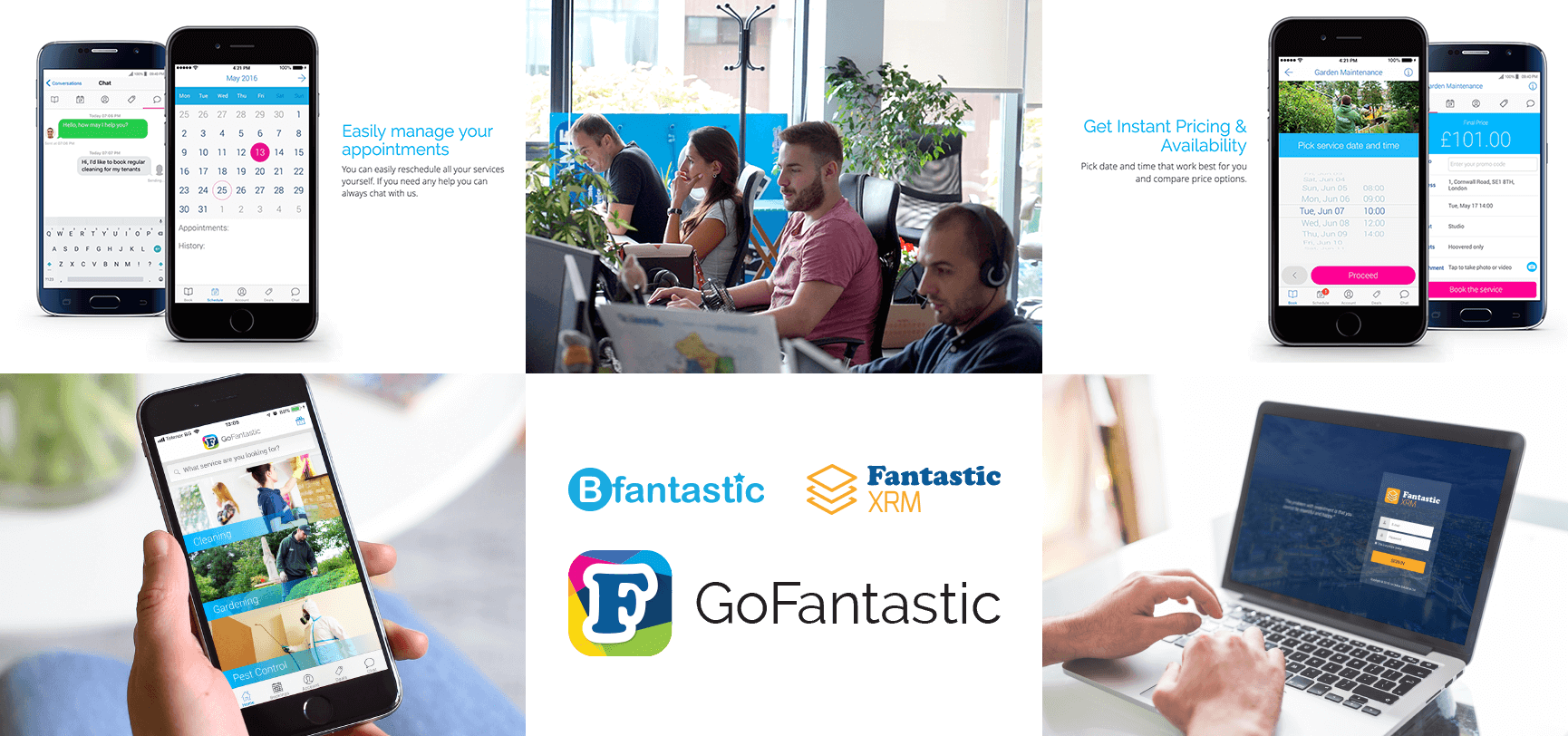 If you are interested in becoming part of one of the fastest-growing franchises in the UK, then let's talk today. Simply contact us and one of our representatives will answer all your questions.
For more information about the Fantastic Services franchise model by clicking below to make an enquiry.