Fantastic Services Franchise opportunities
Fantastic Services is a global company, providing 100+ property maintenance and home improvement services to both domestic and commercial customers. Join the world of tech-driven property services. Fantastic Services has:
You can bring the Fantastic Services brand to an area of the UK and become the one-stop shop for all home services to local customers who will become avid fans of the convenience you offer to them.
The Franchise Opportunities
Fantastic Services offers 3 franchise investment opportunities – master franchise, area development franchise, and working franchise. As a Master franchisee and Area developer, you will become the "ambassador" of our brand and an exclusive representative of our company in a particular location or large geographical area, outside the UK. With our support and sophisticated business management software, you will develop the brand in your territory. You will be responsible to recruit your own service providers by applying our proven and profitable franchise model. We presently have Area Development franchise opportunities in numerous locations outside London.
If you have a business mindset and managerial skills, you can take advantage of our managing franchise offer and be responsible for directing and coaching a group of local franchisees. You will manage the development and performance of several franchise units in a specific locale.
All aspiring and business-inclined people with experience in their respective property maintenance field of work can benefit from our help in starting or growing their existing local business. Our Working franchise offer includes full marketing and sales support, guaranteed jobs and stellar 24/7 customer service. If you have a business mindset and managerial skills you can even be responsible for directing and coaching a few teams. You will manage the development and performance of several units in a specific locale. You can start small and gradually expand your business, as well as take advantage of the opportunity to become an Area Developer in the future.

On-boarding and starting support
From the very beginning, you will be in direct contact with the very same management team that has grown the Fantastic Services for the last decade across three continents.
If you choose to invest in our Master Franchise or Area development opportunity, this is what your on-boarding will include:
Note that managing franchisees will also benefit from our comprehensive onboarding support.
Fantastic Services will handle all digital marketing to generate customers for the working franchisees. This way they will be able to focus on service provision and reaching more customers. We will create a local website and rank it in Google, launch Google ads and campaigns in relevant websites to promote the franchise.
For all Area Development and Master franchisees, Fantastic Services provides on-going support and marketing strategy supervision to help continuously grow your customer base.
Our headquarters boasts a call centre that operates 24/7. More good news for our future working franchisees – our highly efficient Sales and Customer Care departments will handle all communication with your customers to guarantee their satisfaction and maximise sales.

Fantastic Services has spent millions on developing time- and cost-effective business management tools, such as an efficient CRM system, business and customer mobile apps, as well as quality websites to make sure that all booking and job assigning processes are automated and managed in real-time online. This helps all our franchise partners cut administrative expenses, save valuable time and thus, maximise profits. You will get immediate access to our innovative IT solutions, so you can manage your daily work in the most effective way.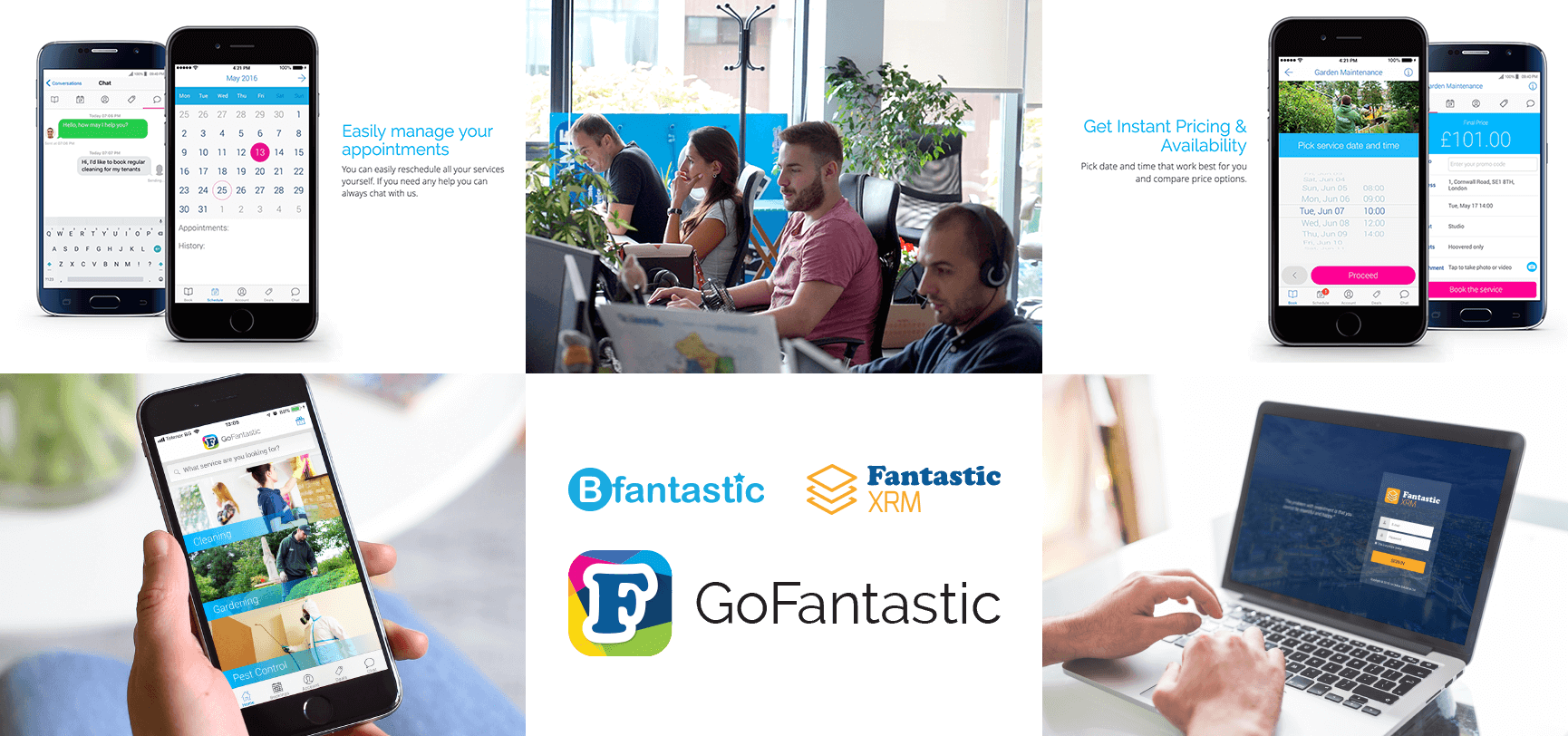 If you are interested in becoming part of one of the fastest-growing franchises in the UK, then let's talk today. Simply contact us and one of our representatives will answer all your questions. For more information about the Fantastic Services franchise model clicking below to make an enquiry or contact them directly.