Remarkable Retail Franchise Opportunity in the UK!
Endura Roses has blossomed into a premier retailer of the world's finest preserved roses, floral gifts and creations. Chic, exclusive and ground-breaking perfection are associated with the Endura Roses retail opportunities.
Endura Roses are the only Preserved Roses Gift company in the UK to offer Franchisee opportunities, with 3 outlets successfully trading in the most prestigious locations including The Trafford Centre, Lakeside and Bluewater, we also offer multiple revenue streams through, Weddings, Corporate and the Leisure Industry.  We are not florists and offer one of the fastest growing retail gift concepts, with year on year growth in store and online.
Epiphanies always strike at the strangest moments. Passing through an airport on our way home, we found ourselves looking for flowers. Something beautiful and vibrant, but all the market offered were tired arrangements and flowers far past their prime. The natural world has always been a source of inspiration, beauty and wonder for us. It's then that the Endura brand blossomed.
Partnering with a successful British entrepreneur using our natural flair for floral design and using cutting edge preservation techniques, we have created stunning natural floral gifts and arrangements.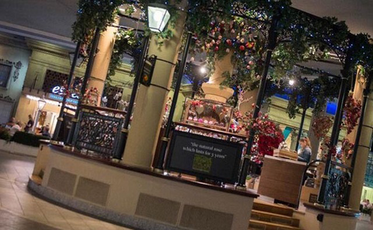 Endura was launched in 2015 and is the only preserved flower brand in the United Kingdom to engage in the multi-million franchise market. With our Manchester-based head office and worldwide connections, we are the UK hub of the preserved rose and flower industry.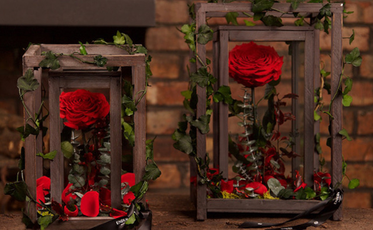 Endura only sell superior roses and flora that speak to our customer's hearts, only investing in the highest quality supplies from the roses themselves to the packaging and presentation.
Our products have been featured in publications such as Cosmopolitan, National Newspapers, Bride and Marie Claire, to name but a few.
We have also featured in House of Fraser and offer other retail opportunities.
Our unique long lasting natural roses are just the tip of the iceberg with our innovation and commitment to delivering outstanding and unique merchandise. Endura Roses truly captivate!
Our secret preservation process can offer a lifetime of enjoyment, but we also focus on social responsibility and sourcing only roses from farms that focus on social, labour and environment standards. Our CEO personally travels the world to visit our exclusive suppliers, to make sure that perfection is delivered.
From selecting our flowers to picking and preparing, the process starts within 24 hours, seeing, touching and experiencing is believing, these flowers are not dried flowers, the natural process of preservation gives you a lifetime of beauty.
We have an exclusive design and R & D team that are ground-breaking in expanding our floral offering, looking at design trends to stimulate our customers and building a lifetime of loyalty to our products.
Franchising with Endura is a truly inspiring process, our Franchise Director Paul Davies has vast experience supporting franchise partners through the process of developing successful franchisees.
Our support starts with finding your ideal location, with exclusive deals with malls throughout the UK including Intu, helping with the financial process, designing and developing a creative environment to engage with your customers, supporting your business journey to finally run a successful Endura company. Through our training and support, we share our knowledge and expertise to assist in launching and managing a successful business.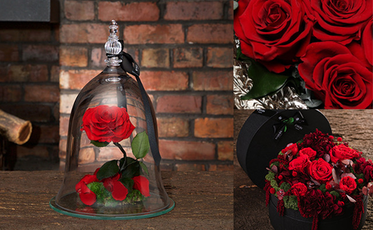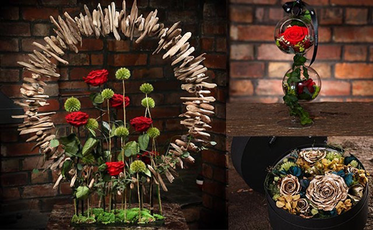 The services we provide are very much in growing demand. Our Trafford Centre franchise has seen a growth of +72% sales performance compared to last year. We've seen a growth of 123% in customers for our Trafford Centre branch and a 11% increase in total purchase value.
In terms of online sales, we've noticed an 803% increase in sales like for like compared to last year's sales period, 907% increase during Valentine's week and +347% increase in sales performance on Mother's Day week.
The below chart provides a graphical representation of how the Endura Roses franchise just keeps growing…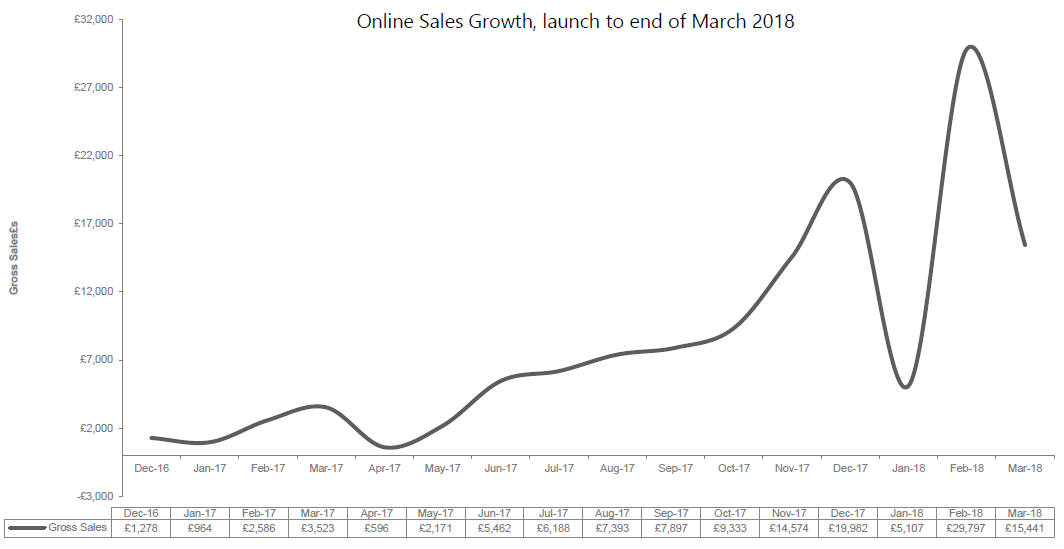 As a Endura Roses franchisee, you will receive all of the support you need to run a successful Endura Roses franchise.
Highlights of Franchising with Endura
What Qualifications are Required?
We assess each franchisee based on their experience, financial situation and passion to be our franchise partner. You must be enthusiastic and eager to be part of our growth and vision.
If you believe that you want a truly inspirational future, and want to join a unique and proven business model, then click the button below and attend one of our discovery days to truly appreciate the world of Endura.