easyHotel
Investment Info:
Investment required: cost of constructing from new or converting an existing property plus competitive sign-on and annual franchise fees
Franchise Description :
easyHotel plc is a growing international super budget Hotel brand and are searching for aspiring individuals to bring the easyHotel franchise opportunity to their local area.
Find Out if your city is available.
Run Your Own Hotel Franchise with easyHotel!
We work closely with franchisees to help them uphold our high standards of quality and service.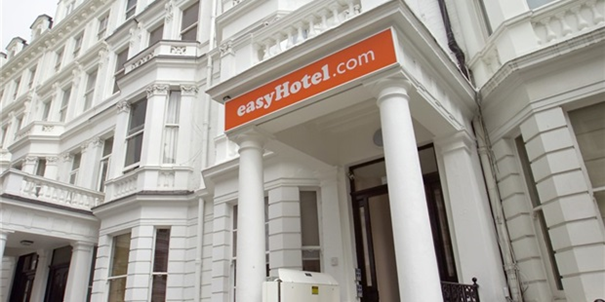 The majority of all of your bookings will come from our own easyHotel.com website.
As an easyHotel Franchisee, we will support you every step of the way, though signing, designing and construction, to the first day of service. From signing, designing and construction, to the first day of service, while ongoing support in operating a successful hotel will continue to be provided once your hotel is open.
The easyHotel franchise contract is usually signed for a 20 year period. There is an initial sign-on fee, with ongoing royalty, marketing and distribution/reservation fees. The required investment depends on the individual Hotel or site. We would expect total construction costs to be between £45-65,000 per room to open a new hotel excluding land costs. Conversion of an existing building could be significantly lower. A conversion from an existing building could be from £35,000 per room depending on the work required - all of which we can assist you to determine. Minimum of 50 rooms is required. To find out more about the required investment, please Click Here.
Benefits of an easyHotel Franchise
With high occupancy rates and low costs and overheads, franchisees can expect very high returns (unlevered) - typically 10%+. Our achieved EBITDA for franchised Hotels is from 40%+. What's more, the easyHotel brand strength helps drive high levels of business via the easyHotel website.
If you would like to find out more about the easyHotel Franchise Opportunity, please fill out the enquiry form below and we will be in touch.