Drivalia Franchise – An Automotive Franchise Opportunity with Little to No Set Up Costs! 
Who are Drivalia?
In 2021, Credit Agricole Auto Bank (formerly FCA Bank) acquired Easirent UK and has since rebranded into Drivalia.
With 31 prime locations including all major airports and city locations, Drivalia offers a high-quality, low cost car rental experience with friendly service.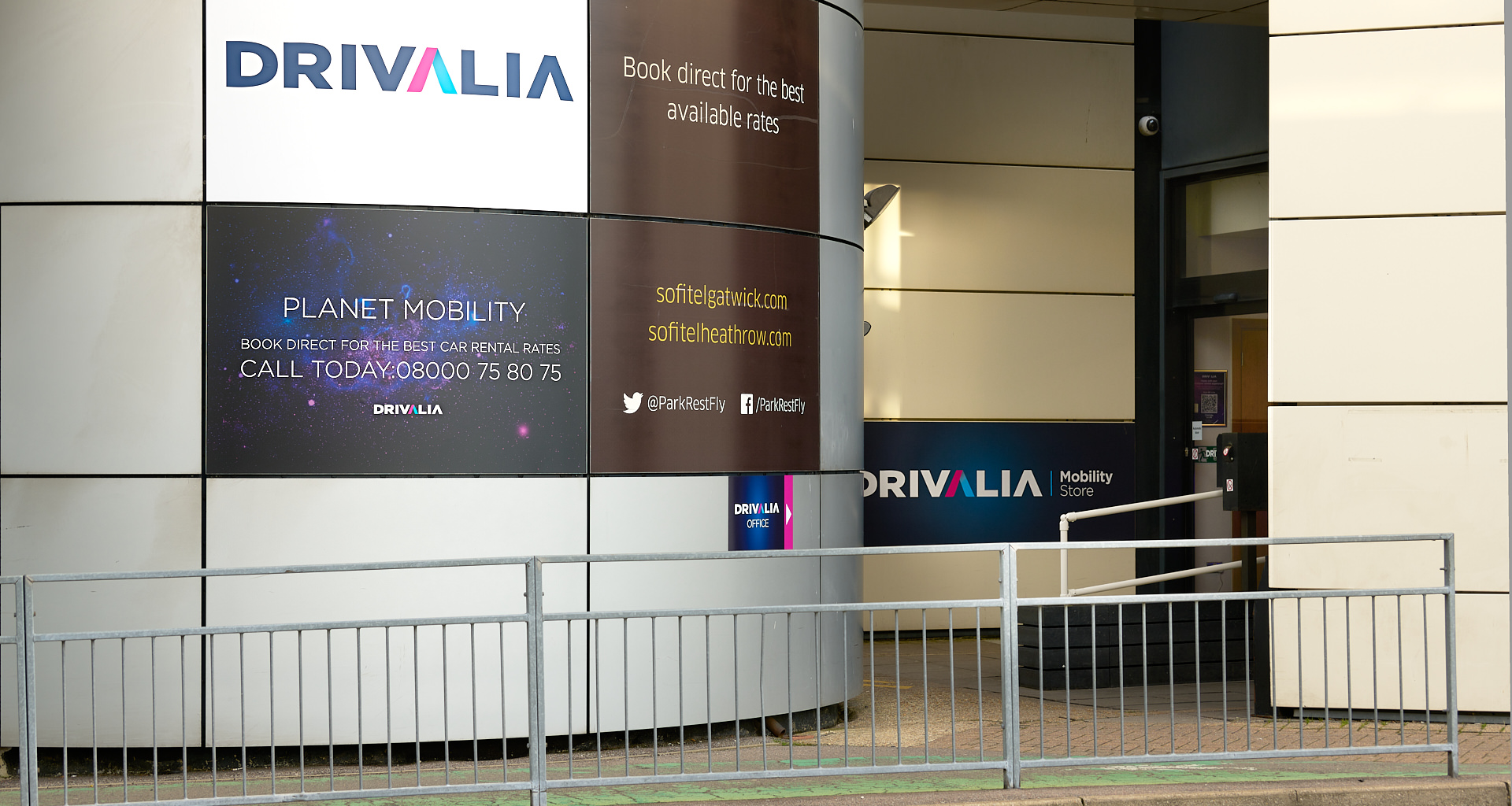 What do we want to do:
By the end of 2024, Drivalia aims to increase its locations from 31 to 60. Drivalia are looking to do this by installing a franchise set up through partnerships with already established companies such as:

Car Dealerships

Car Hire Operators

Car Park Operators

Hotels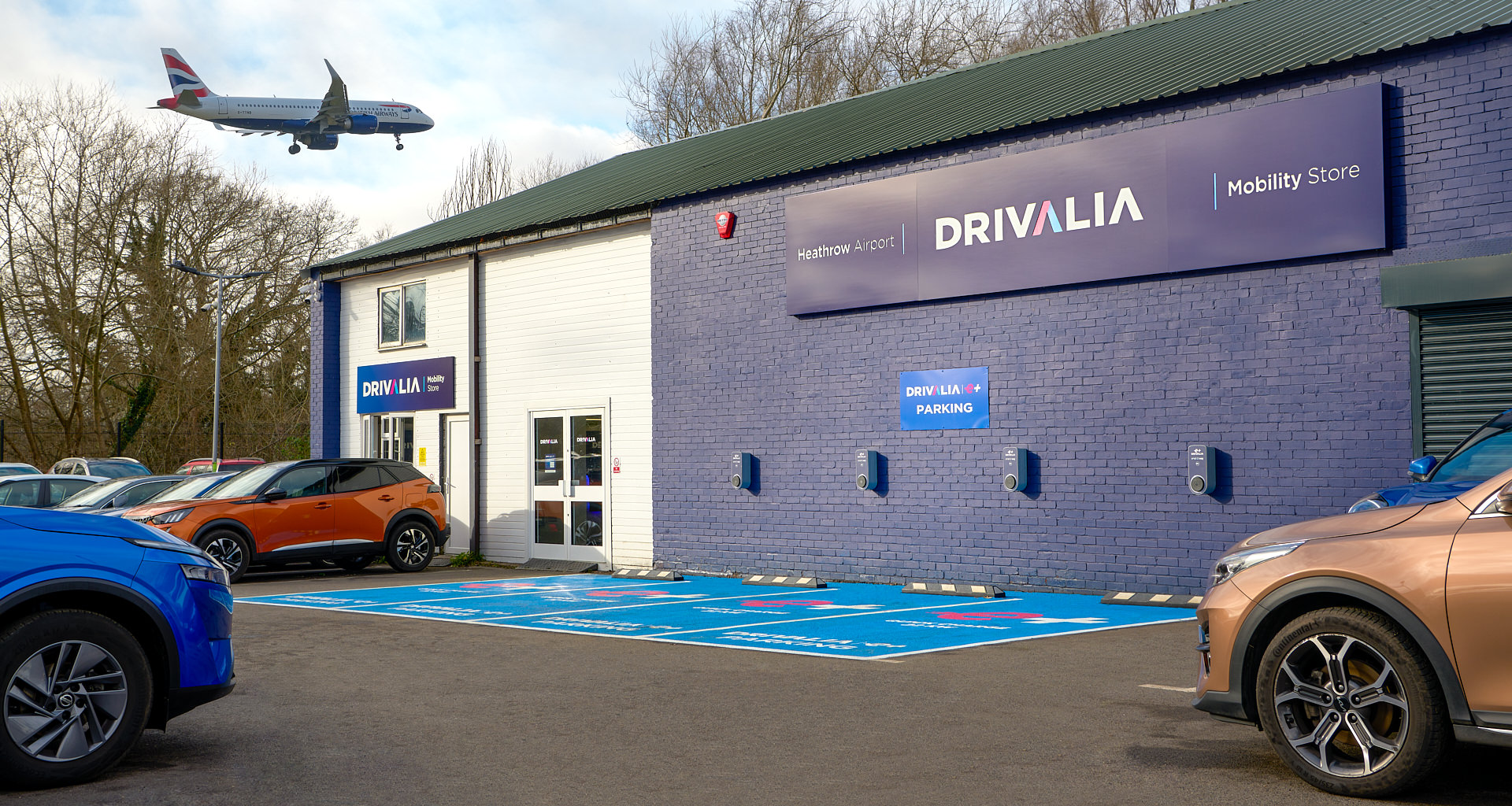 Install a Franchise set up through partnerships in already established companies such as –

Car Dealerships

Hotels & Leisure

Car Parking

Campervan hire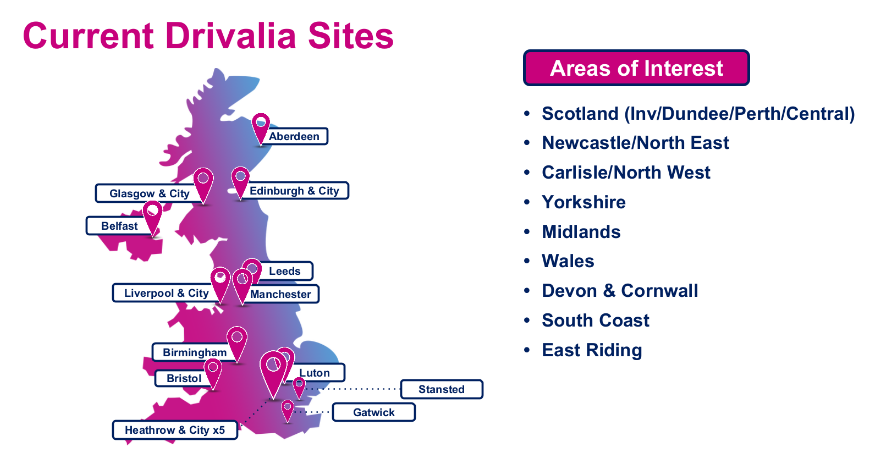 What you can expect as a franchisee

Specific Number of Vehicles allocated to site at little or no cost (Cars & Vans).

Franchisee income based upon revenue generated

Desk, IT, Branding, Signage & Uniform

IT bespoke rental system and Broadband

Continuous Franchise Manager Liaison/Support

Systems and sales training

Advertising & Marketing Inclusion/Drivalia App

Exclusive Territory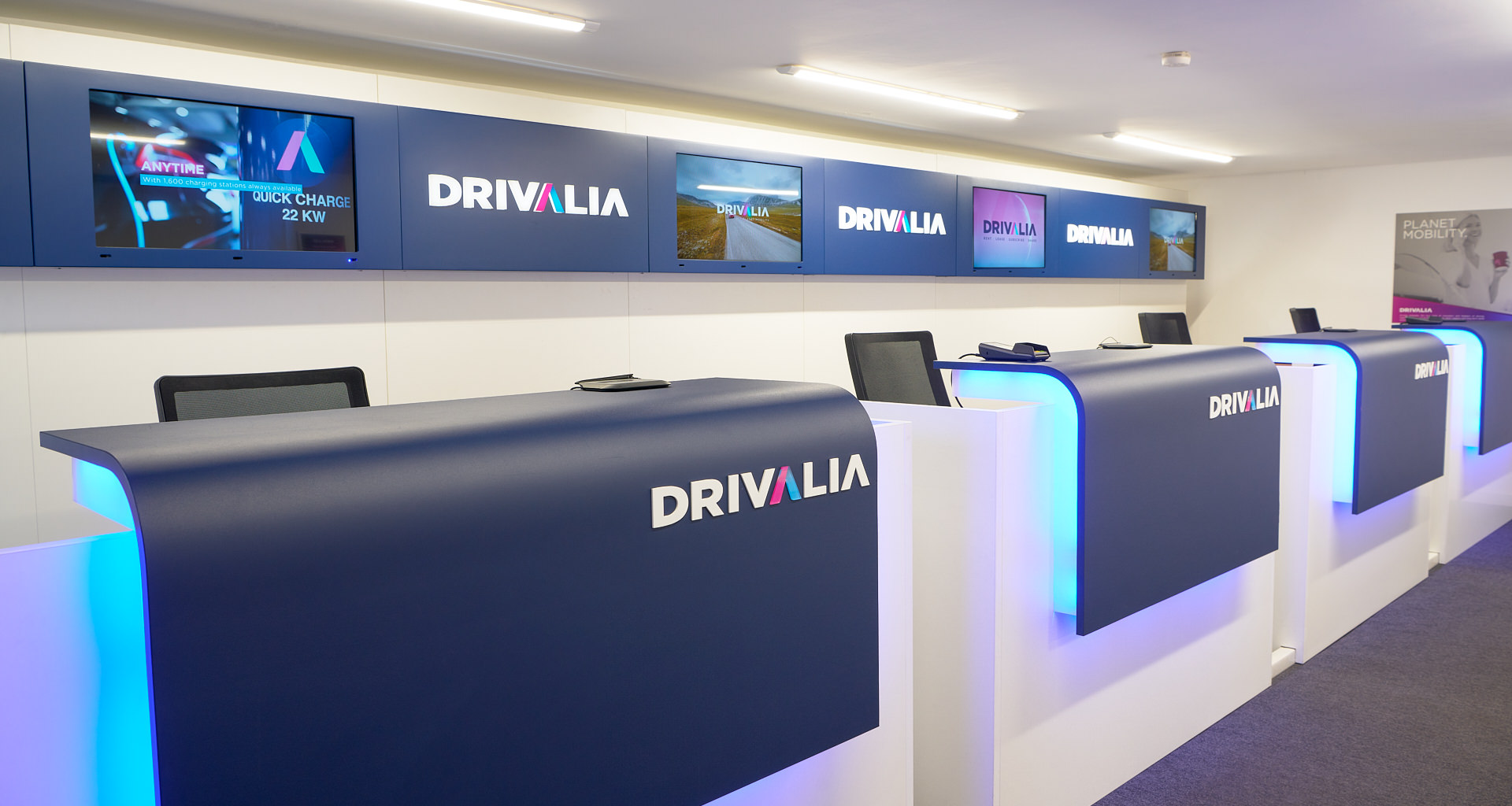 What you need to become a franchisee:

Have premises with desk space and a reception area.

Provide an access point for the IT system connection.

Allocate dedicated space for stock storage.

Have a location space to prominently display the Drivalia brand.

Be equipped with dedicated employees.
Example of our franchise set up inside a car dealership