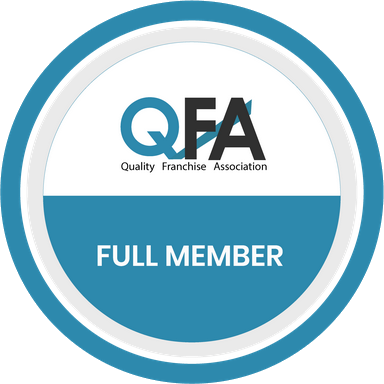 DrinkLink Franchise
£12,500
Franchise Description :
If you're looking for a hands-on and practical business that's in demand, this is a great opportunity. For only £12,500, become a Coffee Machine Engineer and get a well-proven business model, grow your income, enjoy more quality time and take control of your life. Work from home with flexible hours and no experience is needed.
Finance:
Yes, through a third party
Contact Name:
Franchise Recruitment Manager
DrinkLink Franchise 
Practical, Technical, Interesting, Rewarding 
For only £12,500 – gain in-demand professional skills, be your own boss, enjoy your work, earn more money and create a better lifestyle. Utilise your practical abilities to become a Commercial Coffee Machine Engineer with DrinkLink, providing essential industry services – to grow your income, enjoy more flexibility and take control of your life. Our franchise is home & van based, comes with specialist tools & equipment, and is ideal for someone who is technically minded and good at problem solving. Full ongoing training & support are provided.

Who Are We?
DrinkLink has been a leading supplier of maintenance & repair services for commercial coffee machines for over 25 years and we also provide a wide range of coffee equipment, beverage ingredients and related products.
Is This Opportunity For You?
What Skills Do You Need?
Full training is provided so you don't need anything specific – but you will need to be:-
Practical and comfortable working with tools and equipment

Technically minded and good at problem solving

Interested in mechanics and enjoy fixing things Hardworking, Honest, Reliable, Motivated and Determined

A coffee drinker!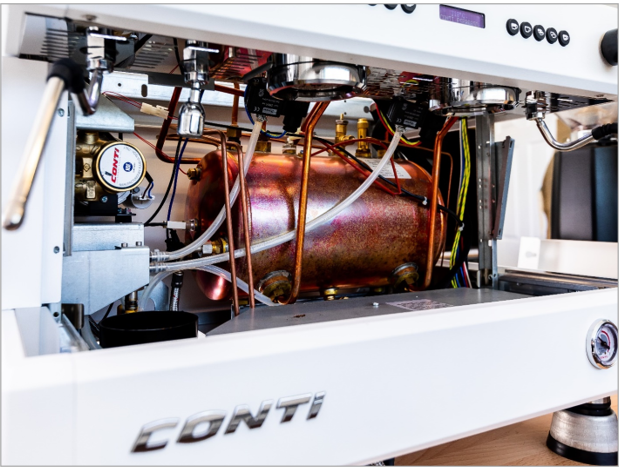 Do You Want More From Life…?
 …more money, more job satisfaction, more freedom, better lifestyle…?
This is a great opportunity to improve your life and be in control of your future – but you need to want it, in order to make it happen…!
Are You Ready To Take Action?
Be honest with yourself:- are you "just looking" or are you ready to take action and change your life for the better?
If you have the skills and you're serious about changing your life – we want to hear from you!
So Let's Get Into It – What Do We Do?
Essential Services – Coffee Machine Engineers

As Commercial Coffee Machine Engineers:-

We provide a range of services to maintain, repair and replace commercial coffee machines.

This is a highly valued service, because a broken coffee machine costs the owner money every minute!

We also conduct annual coffee machine safety checks, required by Government and insurance companies, giving us a great additional source of customers.
There is strong demand for what we do and we keep our customers coming back with great service!
Extra Benefits To Accelerate Your Earnings…
Multiple Income Streams & Repeat Sales
With DrinkLink, primarily you'll be providing technical services for coffee machines and you can earn a great living from that alone. But that's not the only way we make money – we also have several options for you to increase your income, with related products such as:-
Supply & installation of new coffee machines


Supply & installation of water filter systems and water boilers

Supplying coffee beans and other beverage ingredients

Supplying many other types of catering products & equipment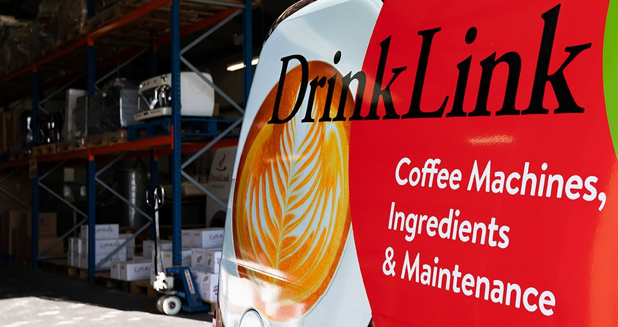 Once you have a customer base, it's a natural progression for them to buy your related products – generating regular income every month – and there's no selling involved.
Here's an example of what you can earn with our model:-


Why Choose DrinkLink?
Proven Over 25 Years
Our unique franchise model is well proven – for over 25 years we've been successfully trading in the multi-billion pound coffee industry – so we know exactly how to help you succeed.
A Unique Opportunity
DrinkLink is the only Coffee Machine Engineer franchise in the UK – so unlike most other businesses, we have no direct franchise competition – and that means more opportunity for you!
Learn Practical & Professional Skills
With DrinkLink you'll gain a broad set of practical and professional skills, plus industry accreditation, enabling you to perform specialist work and earn a great income.
Your Own Specialist Equipment
You'll be provided with your own extensive set of specialist tools, equipment and parts – worth over £7000 of your franchise fee – which you'll use every day.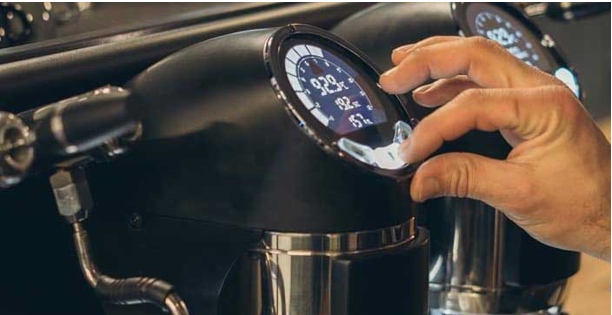 Our Services Are In Demand
Coffee is one of the most popular products on the planet so we have potential customers everywhere you look (coffee shops, restaurants etc).
Safe & Recession Proof
Our services are a necessary part of operating a commercial coffee machine, including yearly safety checks required by Government and insurance companies – so that makes this a relatively safe business.
No Hard Selling Required
That's right – because we offer a "need based" professional service, we just spread the word to ensure our potential customers know about us. Prompt, reliable and fair priced services like ours are hard to find, so we don't hard sell because we don't need to.

Our Winning Formula Is Simple

high demand = new customers

great service = happy customers

happy customers = more profit/income

more profit/income = better lifestyle
Unlimited Earnings
With DrinkLink your income is unrestricted (see chart above) – it's up to you how much you earn and how quickly you get there:-

You should earn over £40K in Year 1 and over £90K from Year 2 onwards

With our related product sales, you can comfortably earn well over £100K

Grow your business further by taking on staff – the sky's the limit…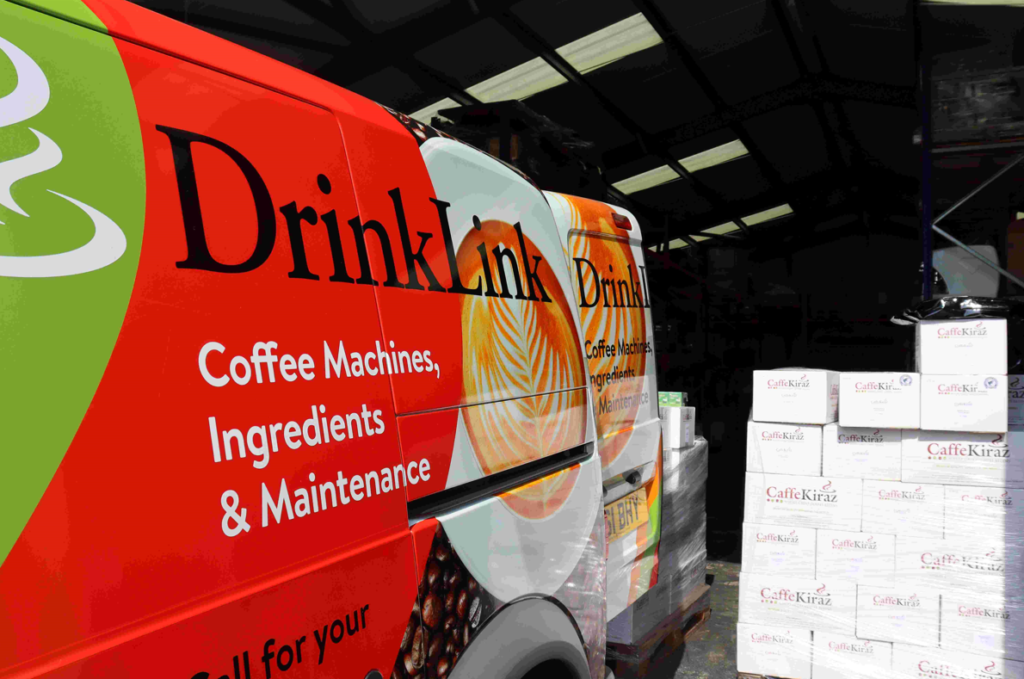 Enjoy Your Work – Lifestyle Benefits

Van based business – easy to organize and operate

Work from home – more free time

Choose your own working hours – great flexibility

Keep your costs down – more money for you

Satisfying & enjoyable work – every day is different
Low Franchise Fee
At only £12500 for your exclusive DrinkLink Territory, including everything you need to grow your own successful business, this is one of the best value and most exciting franchise opportunities in the UK.
We're With You Every Step
Full & Ongoing Technical Training & Support
With DrinkLink you'll be using our tried and tested model to build your own successful coffee machine engineering business in your local area, with the full and ongoing support of our friendly and experienced team.
With our own in-house training, plus visits to manufacturers for specialist training, we teach you everything you need to know about coffee machines.
And remember, if you don't grow, we don't grow – so we want all our Franchise Partners to be as successful as possible.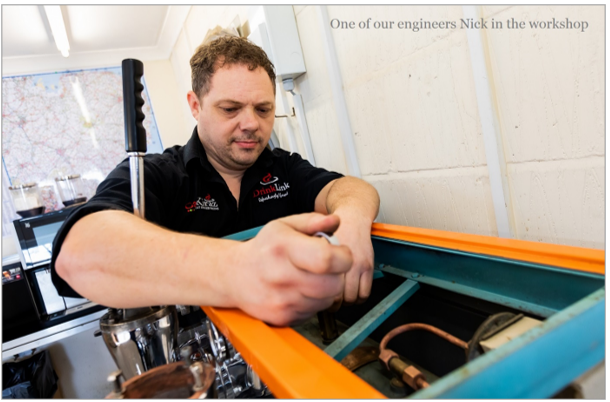 Everything You Need To Be Successful
The Franchise Package
DrinkLink operates from purpose-built premises and has a dedicated team to provide full training and ongoing support – along with everything else you'll need for the initial launch and ongoing operation of your Business.
This includes a brand new commercial coffee machine worth over £2500, specialist tools & parts kit worth over £4500, uniform, marketing and more. A full list of inclusions will be provided to you on enquiry…

We're In This Together
No Financial Pressure With Our Low Franchise Fee
We see our Franchisees as partners – we're in this together so we're committed to making you successful.
That's why we've made it so easy for you to get started – with a price of only £12500 there's no financial pressure to hold you back – so you can jump onboard and concentrate on growing your business with us…
What's The Catch?
There is no catch. You just need to be motivated and work hard to establish your customer base – and that's the same no matter which franchise or business you choose.
You Get Out What You Put In
What we're offering is a real opportunity to create something that will transform your life if you want it to. You bring the practical skills, enthusiasm & determination – and we'll help you become successful.

So What's Next?
If you like what you've seen so far and you're ready to push ahead, the next step is to discuss any questions you may have with our Franchise Team.
Then we'll arrange a visit to our Head Office (individually booked at a time to suit you, including weekends) where you'll see first-hand what we do – and from here it's very easy to make a decision if this is right for you.
So let's get started – simply fill in your details below and we'll contact you to chat things over…