Become a franchise consultant. 
A lifestyle, home-based business with high earnings potential
About Infinity Business Growth Network
Infinity Business Growth Network Ltd ( IBGN ) is a leading franchise consulting business. IBGN also owns some of the most successful franchise portals ( including this one! ) & these portals generated over 18,000 franchise recruitment leads in 2018. IBGN has a unique & simple way to assist businesses to grow through franchising. We use the latest technology & learning software to mentor our clients through the franchising process, lowering their costs. We also provide an unrivalled lead generation package through our websites free for consultancy clients, ensuring lead flow, vital for the successful launch of any franchise.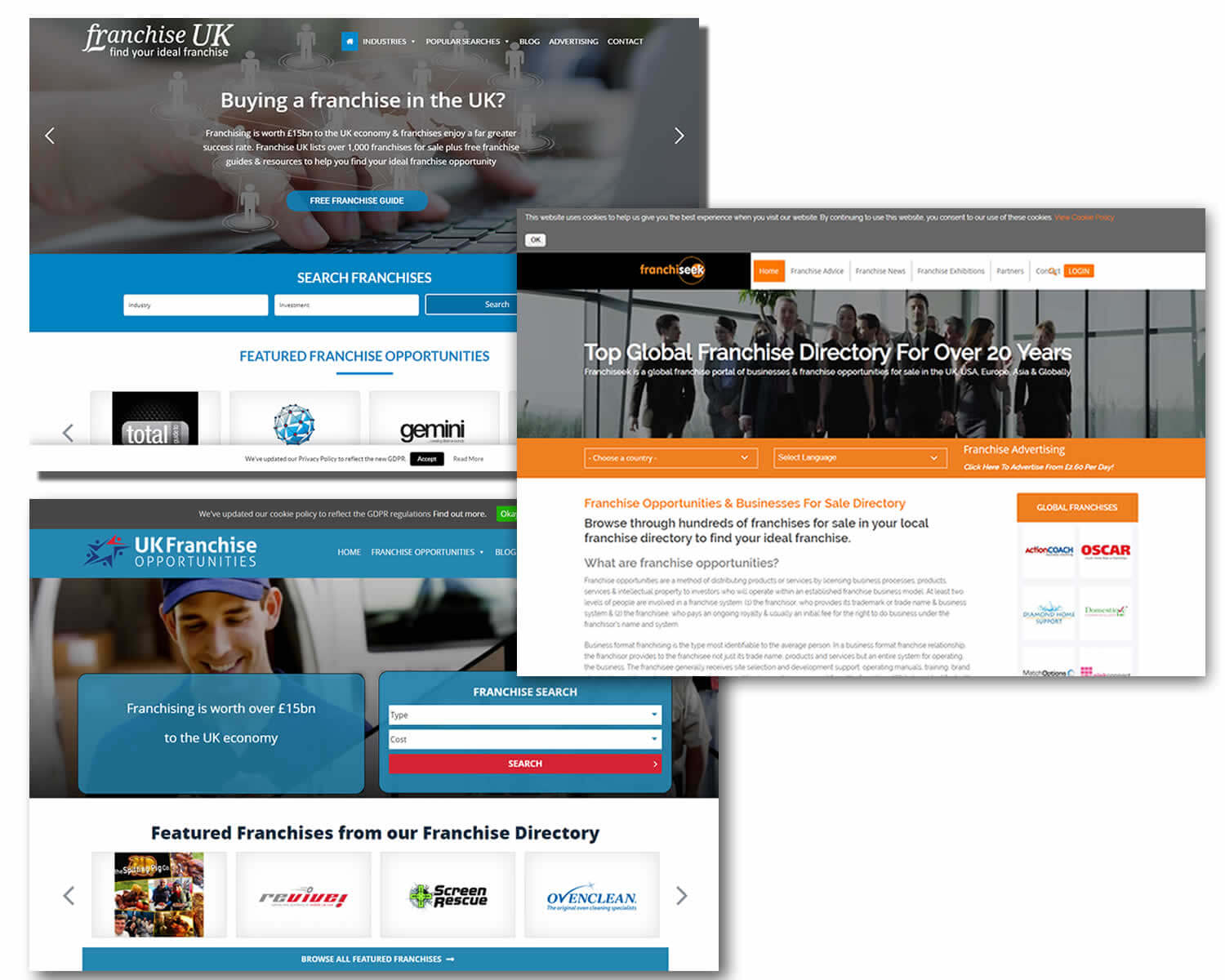 A Home Based Business with Full Support
Our franchise consultants enjoy a great work-life balance. You work from home with just a laptop & phone with the potential of high earnings helping small businesses grow through franchising. You get to work with businesses from many different industries keeping the work both interesting & varied.
We are seeking people with strong management skills. You do not need prior franchising experience but a strong career background & a passion to help small businesses grow & provide first class support to our clients.
The franchise package includes:
The Earning Potential
The below figures are estimated earning figures, and are not a guarantee or warranty of earnings.
We only have a small number of franchises available, apply now to avoid disappointment
We are recruiting only a small number of people to join our team, so to find out about this rewarding, varied & interesting business opportunity complete the form below.