Complete Refinish Franchise
Franchise Description :
Complete Refinish Spray Painting Franchise Opportunity
Finance:
Yes, through a third party
Contact Name:
Rod - How 2 Franchise
Who Are Complete Refinish?
How many people want to transform their homes into something more exciting?
We all have a vision or a dream of what our ideal home would look like, but few of us can afford the expense.
At Complete Refinish, we can make these dreams come true.
We can transform drab, old boring windows into pretty much any colour a person could want. We can personalise a run of the mill house into something more extra special. We can turn a tired looking kitchen into one which looks like a new factory finished kitchen. Bascially we can make our customers dreams ome true, and without breaking the bank.
Our services are competitively priced, and the turnaround time is quick too - I mean who wants someone in their home longer than is absolutely necessary?
Why choose a Complete Refinish Franchise?
As a franchisee, you will receive valuable ongoing business support, including site selection training marketing new technology and more. We will assist you in developing a business plan, in learning the best ways to hire and manage personnel, and in how to profitably manage your facility.
Everyone working for Complete Refinish is an important player on the team. We believe in building personal professional relationships with our customers and being polite and helpful at all times. We must make it easy for people to do business with us.
As a franchisee you buy the right to develop your business in a defined geographical area, with a guarantee from Complete Refinish of no Complete Refinish competitor in that area. Franchisees can offer their clients the full breadth of Complete Refinish expertise, all supported by the full span of our capabilities.
Our aim is to provide a nationwide quality service to customers with an emphasis on personal service and professionalism. We aim to build up a strong two way working relationship with all our franchisees, and make the Complete Refinish name synonymous with excellence.
So, if you're looking for a franchise opportunity with some real strengths,  search no more.
There are 2 franchise models to Complete Finish...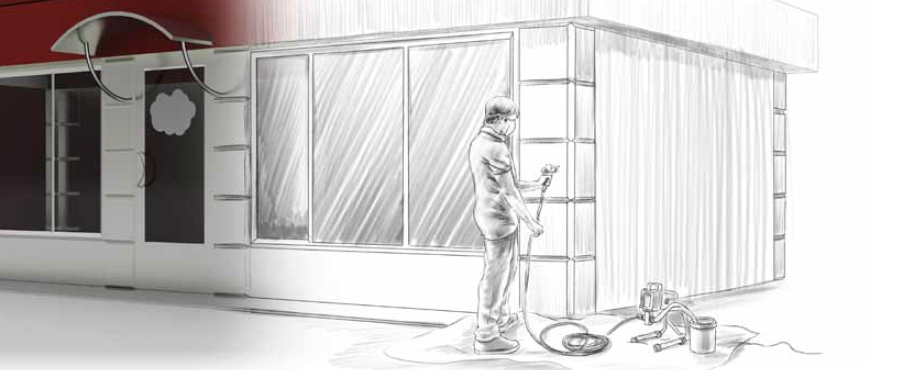 What do you need to be a successful Complete Refinish Franchisee?
There is just no escaping the fact that running your own business can be hard work, however you are doing it for yourself and the rewards of a Complete Refinish franchise will be there for you to see from day one. If you possess the following attributes then a Complete Refinish franchise could be just what you have been looking for:
A willingness to work hard, because there is simply no substitute for hard work.
A willingness to persevere because there will always be times when things don't go according to plan.
The desire to work for yourself, and take proper control of your own destiny.
The desire to work with others who all share your commitment to the highest standards.
If everything you've read so far makes sense, and you'd like to find out more about this franchise opportunity with Complete Refinish, please enquire below, and we'll send you further information.