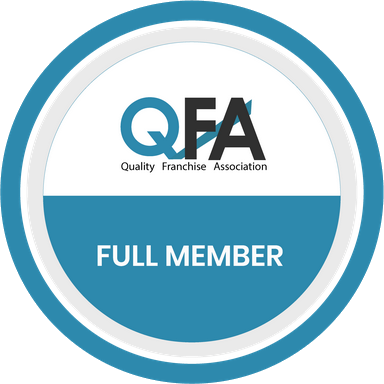 Coffee Blue Franchise
£18,950+VAT
Franchise Description :
Coffee Blue is an award-winning mobile coffee van franchise, providing barista-quality hot drinks and food to workplaces, offices, events and festivals across the UK.
Finance:
Yes, through a third party
Contact Name:
Robert Jones
Address:
Unit 6c, Ystrad Mynach, Caerphilly, CF82 7EP
Phone Number:
01274 790 145 (GB)
Who Is Coffee Blue? 
Coffee Blue is the market leader in mobile coffee franchises. 
Our franchisees serve the highest quality barista coffee, along with a range of hot and cold drinks and snacks, to offices and workplaces across their territories. The business provides customers with a convenient service directly to their doorstep every single day.
Coffee Blue's award-winning blend of coffee, state-of-the-art van and unrivalled support network gives you all the tools you need to make your business a success.

Quality Tools For A Quality Service
Our parent company Vantastec Limited is an award-winning van converter with more than 30 years of experience in vehicle conversions and mobile catering. This has helped us create possibly the best coffee van conversion on the road today. 
Throughout our decades of experience, we have gathered extensive knowledge of temperature-controlled vehicle conversions – which is why our van is so ground-breaking.
Coffee Blue vans are converted in-house to the highest specifications by our award-winning team of engineers. 
They feature ample storage space, are fully refrigerated and also incorporate our own manufactured holding ovens to keep food warm while also following hygiene regulations.
By converting our vehicles in-house, we are able to save thousands per van and pass those savings onto our franchisees.
Each van serves our very own award-winning coffee blend. A light to medium roast, full-bodied with wine-like undertones and low-acidity, making for the perfect espresso. 
Plus, it's even certified by the Rainforest Alliance, helping provide housing, education and medical support for families in areas where our coffee is grown.

What You Get For Your Money
Coffee Blue has always strived to make franchising as accessible as possible. 
Our franchise package is the most competitively-priced of any coffee van franchise available today. And when you see what your franchise fee gets you, you'll wonder why you didn't join sooner!
What's included in your franchise fee:
Level 3 NCASS qualification

An exclusive Coffee Blue trading territory – complete with a 10 year guarantee

Unrivalled training and support

24/7 support from our Franchise Development team

Marketing toolkit and continued support package

Coffee Blue loyalty scheme and ordering app

Free delivery on monthly stock orders*

Business & sales training

EPOS system for accounting/transactions

A full set of Coffee Blue branded uniform
Training & Support provided
Before launch, our franchisees receive an extensive eight week training programme that covers all bases of your new business. 
Coffee Blue offers a two-week assisted launch, where our franchise development team spends time with you when on your round to make sure everything goes smoothly. We'll even pay monthly visits to you in your territory to see how you're getting on.
Barista Training 
Part of this programme is our professional barista certificate. We'll give you up to eight days barista training so you can master the art making coffee.
Here, you'll be trained up on how to get the perfect milk texture for different espresso-based drinks, how to fine-tune your machine for maximum flavour, and even tips for creating fun and eye-catching latte art.
NCASS Certification
You will also be given a City & Guilds level three food hygiene qualification from the National Caterer's Association. 
The programme is the best online hygiene course available right now and will guide you on how to avoid a number of potential hazards within a catering environment. Such topics include general food hygiene, legislation, temperature control, waste disposal and more.
General Business Guidance
We'll even give you in-depth guidance on how to turn selling food and coffee into a successful business. 
One of the most important aspects of your training helps you identify quality hot and cold food suppliers. We'll help you scout reliable food suppliers with great prices. Our team will even guide you on the recommended retail prices of all the food and drinks you'll be selling. 
Plus we'll even help you set up your own electronic point of sale system to manage your accounts and all cash and card transactions.
Warranties
Each franchise package comes with a selection of warranties that covers all of your key equipment. Some of which include a Ford manufacturer's warranty for your van, a Fracino manufacturer's warranty which covers your coffee machine, and warranties for both your refrigeration system and holding oven.
Marketing:
Finally, you'll also receive an extensive support network when it comes to marketing. We cover all bases of digital and traditional marketing to gain maximum exposure for your business. Plus, it comes at no added cost! Here's what's included:
Registered coffeeblue.co.uk email setup

Facebook page setup

In-depth social media training and tactics

Promotional photographs and social media assets for seasonal promotions

Search Engine Optimised (SEO) enquiry page with automatic lead allocation

Bespoke graphic design work – menus, flyers, business cards and more

PPC advertising campaigns

Continued support and ongoing consultations

Our History
The Beginning
Our journey started back in 2006 when our Directors, Gareth and Colin, founded Vantastec Limited. Vantastec is a one-stop-shop for all things vans and van conversions. From polyshielded crew and panel vans, to temperature-controlled vehicles, dog vans and even bespoke conversions.
What started as a project in a home office has grown into a nationally-recognised company, determined to innovate and change the light commercial vehicles sector for good. From their initial premises in Penallta, South Wales, they began working towards becoming the number one provider of refrigerated van conversions.
In 2013, the company moved into a larger, 28,000 square-foot unit in Ystrad Mynach. This is where their team of 50+ office and workshop staff are still hard at work.
Moving Full Steam Ahead
In 2017, at an Exhibitor's show in London, Gareth and Colin got their first taste of what the mobile coffee industry looked like – and instantly knew they could do better. Within 10 minutes of the ride home, a business plan was already written.
In September 2018, we officially launched our first franchise in Harrogate, North Yorkshire. Less than a year later, our 10th franchisee joined the team. So, it's safe to say Coffee Blue is moving full steam ahead.
Our behind-the-scenes team has grown significantly, and we now have franchisees spread across the country delivering delicious coffee and food to their customers. What's next for us? Well, we have plenty of exciting stuff in the pipeline, and we'd love for you to be a part of it!
The Ideal Coffee Blue Franchisee
A coffee lover

Sociable

Motivated/driven

Shows initiative

Confident

Organised

Committed

Ambitious

Creative

Has good communication and interpersonal skills

Has good business sense
Check Out Our Videos

Take a first-hand look at what a day in the life of a Coffee Blue franchisee looks like

Our Director, Colin, shows you around our award-winning mobile coffee van conversion.
Van based Franchises
Van based franchises are a popular choice for many people seeking a new career opportunity. With a van based franchise there is a huge variety of options available offering freedom to run your business without necessarily needing to employ any staff or allow incur large overheads connected to commercial premises, shops etc. So what types of van based franchises are available?
Home Improvement & Disaster Recovery 
These services are at the top of the list of insurance companies & homeowners in a time of crisis, when there is a disaster at home, such as a fire or flood and many several franchise networks have been grown into national networks just supplying major insurers.
Courier 
This type of van franchise is an attractive option for many franchise seekers, who like to be out and about dropping off parcels to businesses and homeowners. Courier franchises can be flexible and some are low or even no investment and sometimes can even be run alongside an existing business or full or part-time job to create even more flexibility.
Oven Cleaning 
Many homeowners and businesses recognise the efficiency of professional oven cleaning. This business is a great source of repeat business as well as of course the oven will need to be cleaned on a regular basis.
Mobile Coffee Shop 
Coffee shops have grown to a huge size in the UK and is worth billions to the UK economy but there are now mobile coffee shop franchises that can tap into this growing market. The beauty of this sort of franchise is that you can take a quality product to areas that may not have had a major coffee brand nearby such as offices or industrial premises in retail and/or industrial estates. They also benefit from far lower overheads compared to retail coffee shops which are usually in expensive, prime retail locations.
Auto Car Repair 
Car scratch, bump and windscreen repairs have become increasingly popular with car owners wanting to keep their vehicles looking good. These automotive franchises specialise in many automotive services including alloy wheel repair, dent and scratch removal, windscreen repair & mobile tyre replacement.
Cleaning 
Both commercial cleaning & domestic cleaning are services often contracted by businesses and homeowners. These franchises can provide specialist cleaning services such as carpet and rug cleaning, as well as regular household and contract office cleaning.
Gardening 
Us Brits love our gardens and are prepared to spend, spend, spend to keep them looking good, there are many different type of gardening van based franchises available.  The specialist services provided include professional lawn care and maintenance, fencing, garden design and landscaping. If you enjoy working outdoors gardening franchises could be a viable business option.
Browse More Van Based Franchises Below
Low Cost Franchises
So what is a low cost franchise? Well I suppose everyone will have a different definition of what they think a low cost opportunity is but for these purposes we will use an investment level of £15,000 or less as the guide price for a low cost franchise.
So does low cost therefore mean low earnings or profit? No, some low or even no upfront investment franchise or business opportunities can represent very high earnings potential. So why would a franchise business sell it a low cost even if the earnings potential was high? Well the initial franchise is generally determined by the cost to set-up which includes training, equipment, product and premises not the actual earnings potential. Sure sometimes with a recognized brand just the area alone will have a impact on the price as the largest the franchise area or territory, the more business will be obtained. That said that's generally not the case for less known brands or new brands and if a franchise requires a lot of franchisees to provide national coverage and set-up costs are quite low then many will have an initial fee of under £15,000 to try to recruit as many franchisees as quickly as possible to grow their brand and provide a better service to their customers.
Some of the low cost franchises for sale under £15,000 include product distribution, pet related, children fitness and swimming, travel agency and even financial and business advice franchises so there is a huge choice of opportunity even if you are seeking a lower initial investment. The main thing to consider if the "overall" investment, just because a franchise has a low initial fee doesnt mean you won't need to invest additional funds so when choosing a low cost franchise opportunity make sure you find out about all costs involved before you invest and as always seek professional advice.
Just because a franchise investment is low cost doesnt mean you should not carry out thorough research before you make any commitment. Regardless of initial investment check out the business and seek professional advice.
Browse More Low Cost Franchises Below
Coffee Shop Franchises
As the British cafe culture grows last year the UK spent over £7.9bn in coffee shops.
The number of coffee shops grew to well past 20,000 in 2015, driven by a 12% increase in the number of branded coffee shop chains, according to the Project Cafe 2016 UK report from Allegra World Coffee Portal.
Costa, Starbucks and Caffè Nero, which when combined control more than half of the branded coffee shop market, led the coffee shop sector with a growth of 15% to an annual turnover of an amazing £3.3bn
With this sort of grow you can see why some many successful coffee businesses decided to franchise to enable them to compete with the major brands and take a slice of this ever growing market. Some of these coffee franchises are the traditional coffee shop like the above major brands but some have also been innovative and even made mobile coffee shop franchises, a coffee shop on wheels by converting vans to deliver to offices, industrial estates etc which both lower the businesses overheads and also brings coffee shops to more people that maybe would work too far away from a traditional coffee shop.

Browse More Coffee Shop Franchises Below
Catering Franchises 
The UK spent a whopping £29.4 Billion just on takeaways according to research conducted by vouchercodes the online discount voucher company so it appears there is no shortage of potential business with any food related franchises.
Catering franchises are not just fast food though they cover a huge variety of different sectors including restaurants, corporate catering, bar & pub franchises, ice cream and frozen yogurt, mobile food businesses, sandwich businesses and even wine bar and dessert franchises. The diversity of catering & food related franchises is what makes it very interesting to potential franchise seekers and it provides variety in both sectors but also customers and even they way you trade, ie from a mobile food van to a high end restaurant.
The type of people that would probably be suited to catering franchises and other food related opportunities would be foodies. You may not be required to have any formal catering experience of qualifications, although that would depend on the franchise as all franchise businesses will provide full training & support both initially and ongoing with your new franchise business.
Browse More Catering and Food Franchises Below