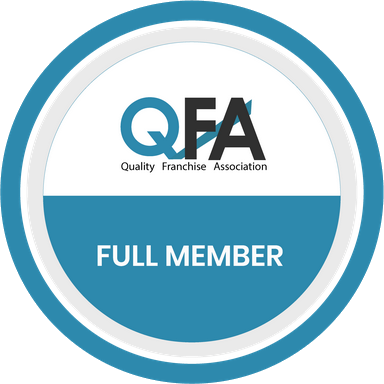 ClearTrace
£20,000 + VAT
Franchise Description :
ClearTrace provide infection control services to care homes, dental surgeries, medical and non-medical equipment.
Finance:
Yes, through a third party.
Contact Name:
Franchise Recruitment Manager
Cleartrace offers a fantastic franchise opportunity with an almost immediate return as we will prepare a contract with a current client to hand over to you upon completion of training.
Since its formation in 2008, ClearTrace has earned a reputation for it's specialist cleaning services and infection prevention control across the medical sector. We have proven over the last ten years that we are the best at what we do in our field.
Our franchisee's work with a wide range of clients, including GP surgeries, Dental surgeries, Ambulance providers, Care home providers and any mobile medical facilities. We work with the best companies, therefore need to provide the best service. The facilities we work across ensures a robust and secure customer base.
We work within the ISO90001 Infection Prevention Control framework, in fact we wrote the ISO90001 Infection Prevention Control framework, so customers can be assured of our credibility and integrity in the provision of cleaning medical facilities.
ClearTrace is a recognised authority in the effective cleaning of medical facilities of medical cleaning using our industry leading chemical range.
How much does it cost? And what do I get?
The total investment is £20,000 + vat. This includes a license to trade and training, as well as start up supplies, chemicals, 12 weeks training and on-going business support. Territories are generous, each area holding numerous businesses we can work with.
Our head office team will help you from day one, we will help with all your business planning. We'll then work closely with you to set up your ClearTrace franchise. The full process takes 12 weeks, but we will move at a pace that is comfortable with you.
The Start-up package includes:
You will make all the key decisions, it is your business after all. But we will always be on hand with advice and any additional support you may need in relation to marketing, finance or training. Our head office team has many years' experience in franchising. We will also hold regular one-to-one business reviews and network meetings where you can meet franchisees from other territories to share ideas.
If you're looking for a business opportunity that is unique, affordable and the leader in it's sector then Cleartrace could be the choice for you.
Flexibility is a major advantage of a Cleartrace franchise. It can be managed from home or an office. We do advise to working full time in the business to maximise success.
Is this franchise right for you?
We're looking for individuals with a strong work ethic and a willingness to follow a proven business model. The ideal ClearTrace owner is good with people and has an aptitude for sales and marketing. No previous experience is required as full training is given.
Management Franchises
Management Franchises remain to top choice amongst white collar franchise seekers. With business consultancy services estimated to be worth £7bn to the UK economy. Many companies chose to employ franchised business consultants in order to reduce costs and improve their businesses operations.
This can be both enjoyable and a lucrative area of business. Working as a management consultant is considered by many to be a professional role, if you have a passion for business and are brimming with enthusiasm, the training programmes that many management franchise can provide you with the right skills, techniques and on-going support required for you to operate your franchise.
A management franchise can also offer a good life work balance, with consultancy hours mainly being set around traditional office hours, a management franchise could be the solution for more leisure time and is ideal for people who enjoy business and have a desire to inspire other local businesses to thrive.
Browse More Management Franchises Below
Home Based Franchises
Home based franchises, a business run from home have steadily risen over recent years, why? Home based franchises offer many opportunities, some of the include;
More family friendly
Better work & home life balance
Increased earning potential, work when you want and potentially outside usual business hours
Reduced child care costs
Reduced overheads, less travel time, fuel and travelling expenses
Home based franchises have also steadily grown. Many so called white collar franchises are home based and include areas such as business consultancy, accountancy and bookkeeping, business training and coaching and internet businesses. In addition to these white collar home based franchises there has also been a steady rise is so called "Mumpreneurs", mums that instead of seeking full or part-time employment around family life decide to set-up their own business on their own or via a home based franchise. Some of the businesses popular with Mumpreneurs include;
Child care
Childrens fitness such as football, swimming, dancing
Beauty including hair & nail salons, tanning
Fitness
Cosmetics
Home based franchises can provide such great flexibility for men and women along with improved technology are surely set to continue to rise in the UK and therefore could provide a great opportunity for anyone seeking greater flexibility and a work life balance. That said always find out everything about the investment and business and seek professional advice before any investment.
Browse More Home Based / Stay at Home Franchises Below