Cake Create Franchise
Franchise Description :
Cake Create franchise, specialising in retail and production of well made cakes
Finance:
Yes, through a third party.
At Cake Create, we are famous for our hospitality. A guest to us is like a cherised precious jewel. People will likely put themselves out for you by sharing what they don't have enough of and spending on what they cannot afford - and that's a taarof in it's purest form. This is our philosophy at Cake Create.
"Our customers at our cafe are our guests and we treat each one with our famous Persian hospitality".
We also offer a cake making service along with our delicious homemade soups, breads and pastries.
Whatever the style of cake and whatever the occasion, we guarantee our customer's cakes will be the talk of the party!
We offer:
Cake Create are now expanding. We have a variety of new franchise opportunities available right now across the UK. If you want to join us as we continue our expansion across the UK, we would love to hear from you - enquire now
What does a Cake Create franchise consist of?
So many people think of starting their own business - not just for the financial rewards, but for the opportunity to be your own boss and run your own life.
The downside is that although you get all the rewards, you also take the risks.
Taking on a franchise with within a proven operation reduces those risks substantially and by joining Cake Create, you can reduce them even more!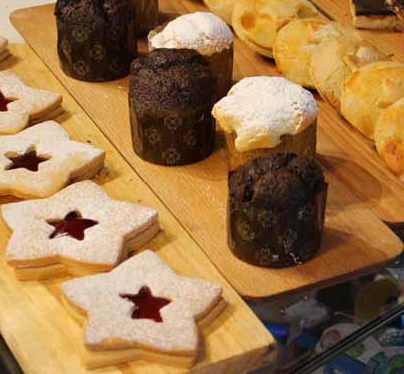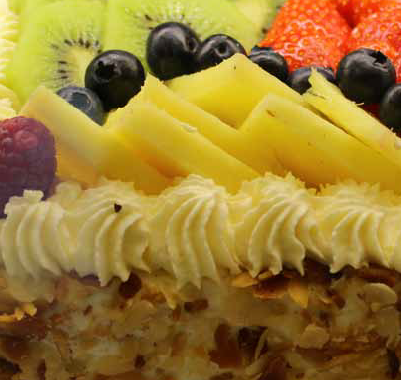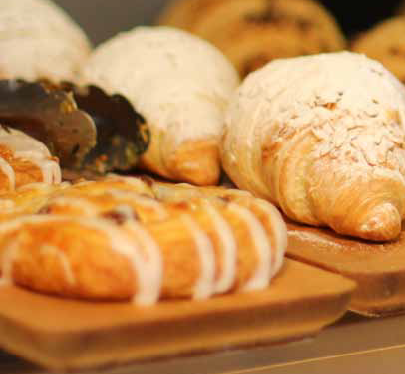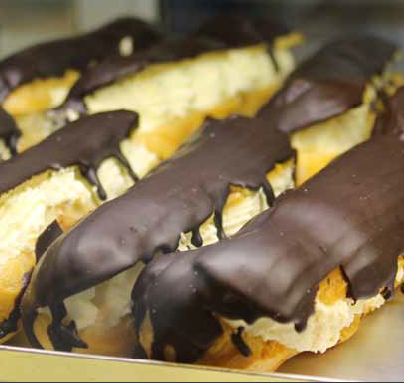 Established Track Record - As a franchise buyer, you become part of a proven system of operation. Your franchisor offers a concept with products and services that have sold successfully. You have history to learn from and to help you predict your own future.
Faster Start Up - You have a short learning curve as a franchise owner, because you have assistance from a franchisor with lots of experience to draw upon in starting other new operations successfully. You and your personnel often get on-the-job instruction.
Less Risk - Your chances of failure are lower with a franchise operation, because of the experience, expertise and proven resources that support you in your business. Franchises succeed at the rate of 90%.
Low Investment - Most franchises keep their front-end investment demands low, which favours new entrepreneurs. Moreover, a franchisor will often help new franchisees borrow by facilitating arrangements with lending insitutions, which look positively on lending to franchisees because of their high success rates.
Name Recognition and Brand Awareness - With an established franchise, you get the benefits that occur from marketing an established brand of products or services. With a new franchise, you can grow and contribute to the creation of the brand.
What you can earn out of the Cake Create franchise is, in the final analysis, up to you: how hard you work, and how gifted you are. It's no different to anything else. But you'll be suprised at how the numbers can stack up.
The above figures are gross income. The net profit of these figures is 30% minimum. A full breakdown of these figures is available on request. Please click here to enquire. These are estimated earning figures.

There is just no escaping the fact that running your own business can be hard work, however you are doing it for yourself and the rewards of a Cake Create franchise will be there for you to see from day one. If you possess the following attributes then a Cake Create franchise could be just what you have been looking for: