Brokerplan – Your Future In Commercial Finance
Brokerplan is one of the UK's most trusted finance brokers, offering business owners a chance to find funding for their ideas from an unrivalled portfolio of High Street Banks and alternative financing methods including Peer 2 Peer, FinTech Solution, Revolving Credit and Private Funds. Sourcing loans ranging from a few thousand to tens of millions of pounds, our clients vary hugely, from humble SMEs right up to huge companies employing hundreds of people. You'll be able to access our vast network of more than five million SMEs, providing core financial products including:
Brokerplan has been awarded FCA Principal status, meaning we're fully compliant with and regulated by the FCA, so our clients know that they can trust us with their financial matters.
You'll be able to generate multiple revenue streams by offering Ancillary Products including:
Brokerplan operates on a proven business model with uncapped potential for returns, allowing you to net six-figure earnings from just a single case and see healthy returns on your modest investment within the first year.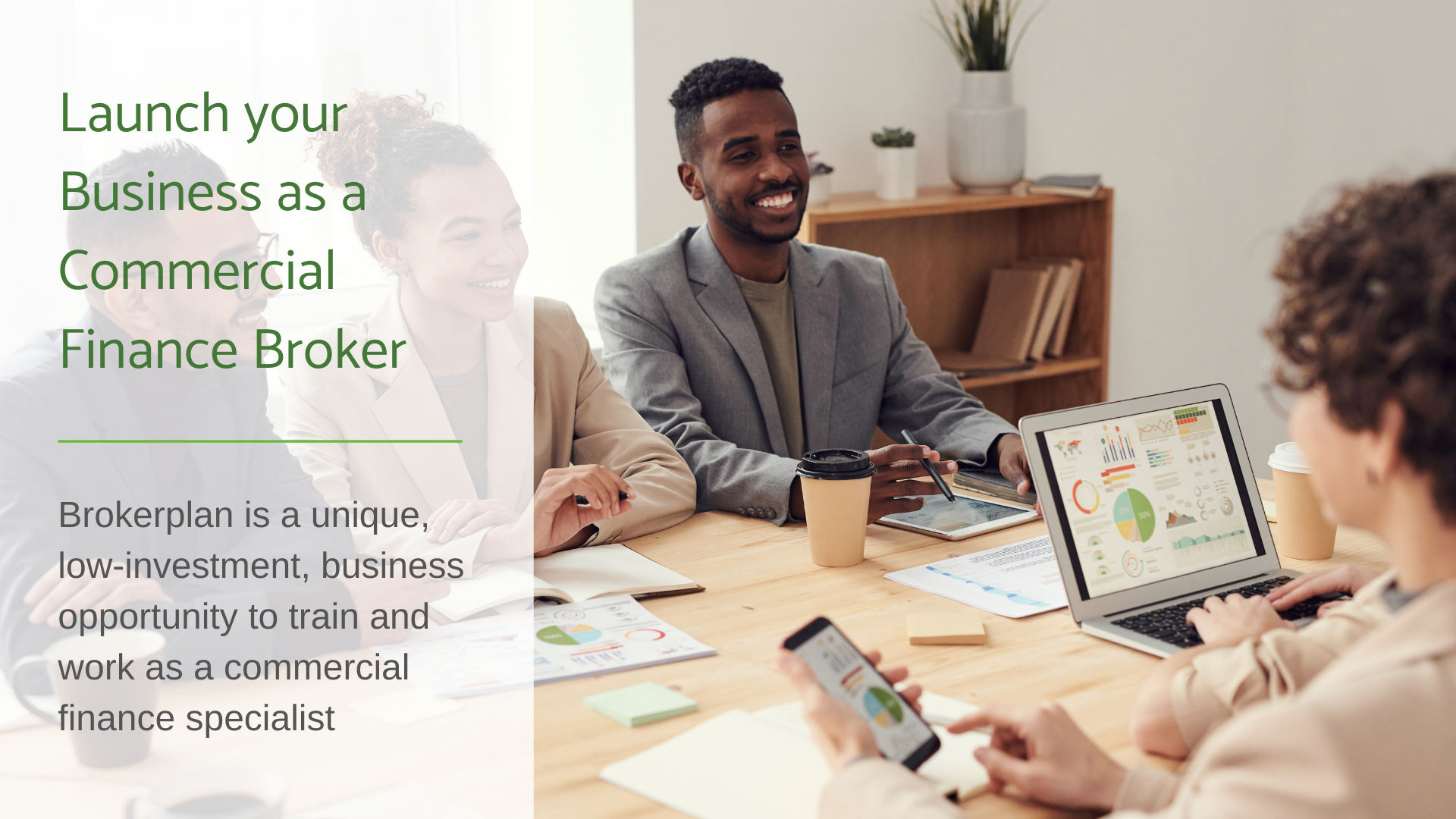 You'll receive a comprehensive training package that will get you up and running as a finance broker in just a few weeks, covering every aspect of running your very own Brokerplan franchise. You'll receive our full business launch package, ensuring you're ready to start trading with resources including email addresses, business cards, a full document suite, your own website and the Full Partner Lender Directory. Our Case Tracking Software will let you and your team keep a close eye on your clients and our sophisticated conference call facilities will allow you to hold meetings with clients and lenders across the country with ease.
With ongoing marketing and business development support, you'll know how to get your name out there and ensure you're gaining and retaining new clients consistently. You'll also be invited to attend regular CPD Network training to keep your business at the top of its game.
You'll be supported by our skilled underwriters and dedicated case management team, so you can get on with building and maintaining client relationships, confident that the necessary compliance and regulatory responsibilities are being taken care of.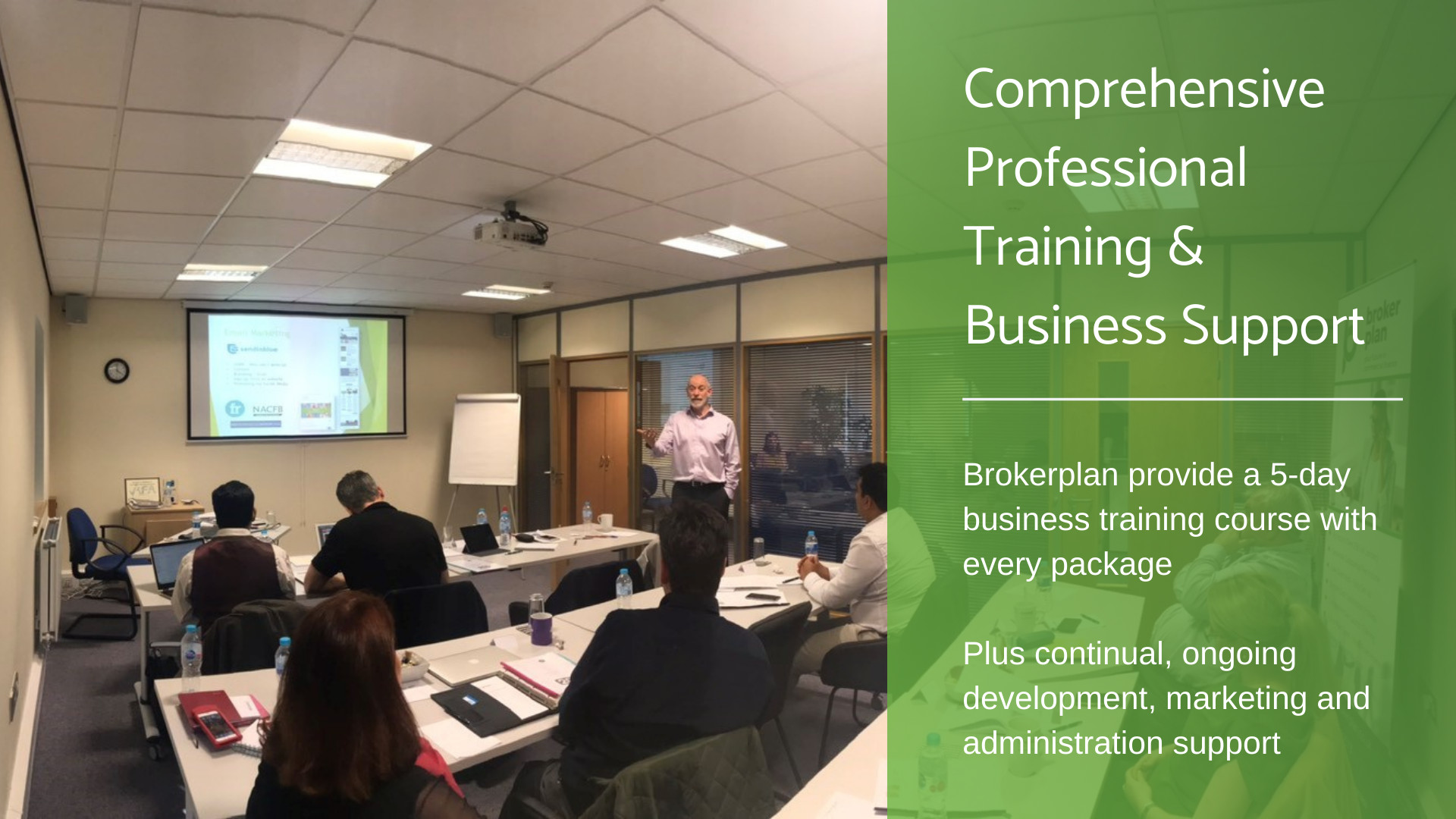 The Ideal Brokerplan Franchisee
We're looking for enthusiastic and driven individuals with the desire to build their own sustainable business. There's no need to have had prior experience or qualifications in the finance sector, as we welcome people from any kind of business background who are willing to work hard and learn quickly. Applicants will be invited to one of our no-obligation discovery sessions, where you'll learn more about the benefits of becoming a Brokerplan franchisee and work out which package could work best for you.
You can join Brokerplan from just £9,000 (with investment options ranging up to £49,995), with the potential to generate six-figure earnings within your first year. You'll be able to operate either as a Registered Individual (RI), Appointed Representative (AR) or as a Directly Authorised business, gaining client trust as you operate under our respected and recognised name. Depending on which option you feel best suits your aspirations and capabilities, you'll take home anywhere from 25% to 100% of your fee incomes.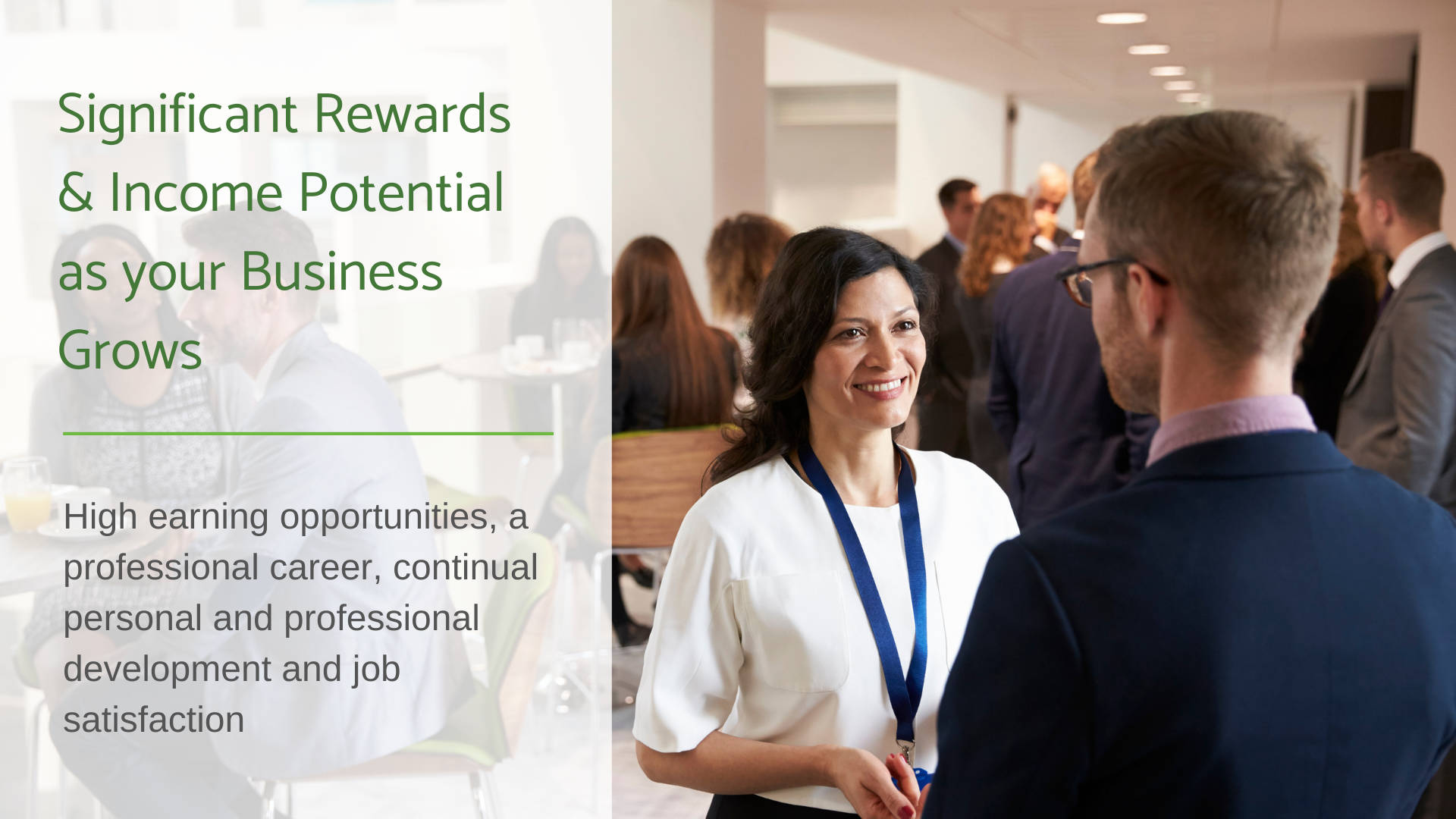 We've been trading since 2004, making us one of the longest established finance brokers in the UK. Founded as a standalone broker, we grew quickly from the success of the property sector and built an impressive lender panel and large client base. We survived the financial crisis that swallowed up much larger businesses and established our position as the go-to for independent brokers seeking an alternative way to finance their clients' businesses.
In one quite breath-taking week for non-finance people, senior practitioners and partner lenders take you through the essentials of business and property finance. I found the mix of product knowledge, customer service best practice, regulatory framework and practical business development a solid start.
The support I receive from Brokerplan is second to none, it feels like you have a full team behind you.
With no prior finance experience, Brokerplan not only allowed me to position myself at a level I was comfortable with, but it also comes with a whole back-office of professional support and ongoing training which has been the key reason for my development and building up of my business so far
I joined Broker Plan a couple of years ago, the beast move I have ever made. All of the staff there are very knowledgeable and friendly. With their support and help I am now doing very well, and the business is growing from strength to strength. Would defiantly recommend Brokerplan. Great training and always there to help train and support you throughout.
Take the first step to job satisfaction and financial independence. Complete the form below and a member of our team will be in touch.