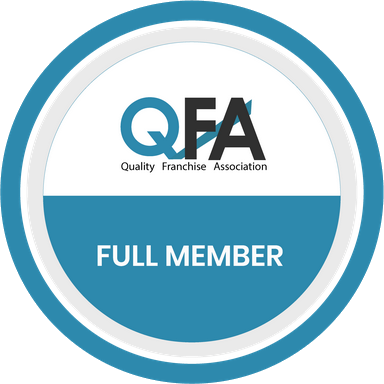 Auto Car Brokers
£1,592
Investment Info:
Franchise package and modules can be paid in instalments
Franchise Description :
Become a Successful Car Broker and Make up to £500 to £1,000 Per Week…
Finance:
Yes, through a third party
Contact Name:
Recruitment Manager
How To Become a Successful Car Broker
Do you LOVE cars? Are you PASSIONATE about cars?
A Proven and  Established  Business For The Used Car Market… To Run From Wherever You Want…
Become a car broker and make anywhere from £500 To £1,000 (or potentially more) each and every week!
"The fundamental concept this business is all about identifying & sourcing used cars (private or trade) from people looking to sell them, and then working with people (private or trade) who want to buy them".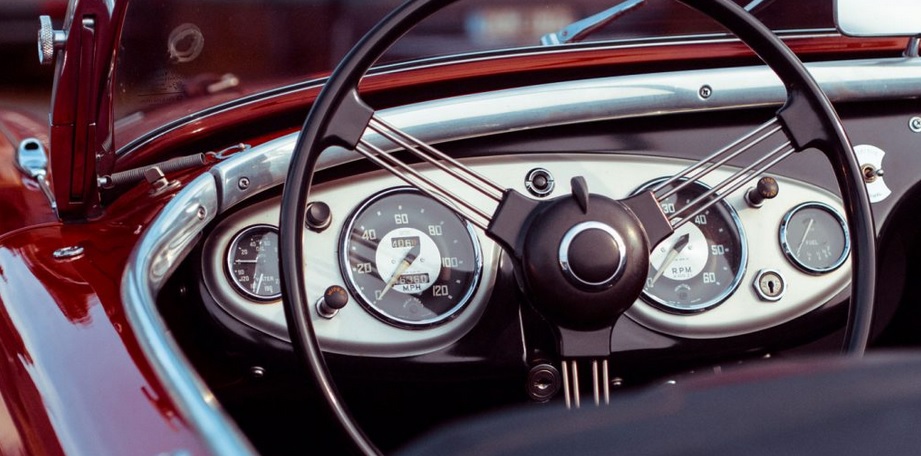 In fact, being a car broker is the ultimate 'virtual' business model – and here's why!
This market is huge – with over 7 million used vehicles changing hands in 2022, and that equates to over 19,000 units a day! Which means that even in difficult times, people are still changing their cars and there are thousands of used cars out there every day waiting to be sold by private owners – with these owners often frustrated at not being able to find a private buyer – and thousands of car dealers throughout the country who are desperate to source cars every day.
These dealers need to fulfil their business sales targets, and good-quality second-hand / used cars are their 'bread and butter'. For example, a typical dealer may manage the sale of about 100 used cars from just one site – each and every week. That's a large turnover of vehicles – which means they continually have to find new stock… but can't do it all themselves.

With the benefits of working from home, whether you want to work part-time or full-time, this is a genuine and proven business opportunity with the realistic potential for you to generate a rewarding and sustainable income, with minimal start-up costs and realistic ongoing costs.
Your investment will allow you to get up and running quickly and begin to establish your business in the shortest possible timeframe.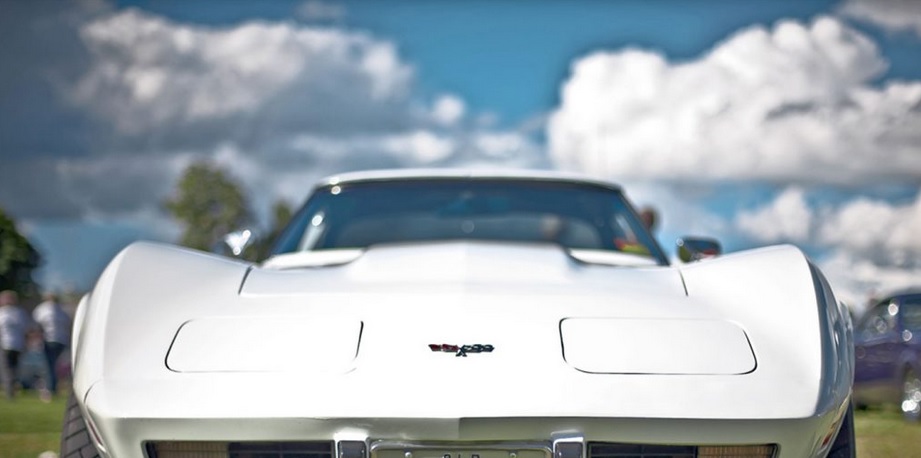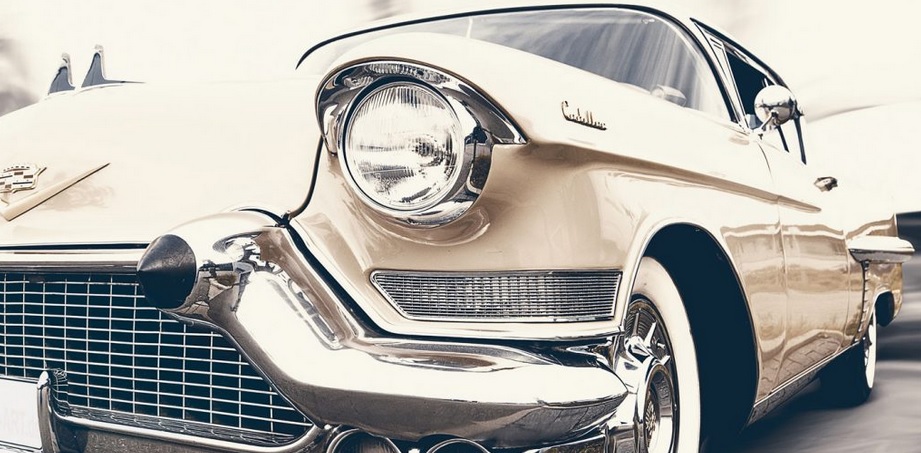 Many people think it is impossible to start their own part-time or full-time business, as they don't know how or where to start. With this opportunity, we will show you exactly how to set yourself up, and more importantly, we'll give you all the information about where to go and what to do and we cover absolutely everything you need to know.
And within the Car Broker Business Manual itself we go into the details of what this business opportunity is really all about – what's involved in sourcing cars, how you find and work with sellers, how you find and work with buyers, how you make the sale happen, and how you make your commission.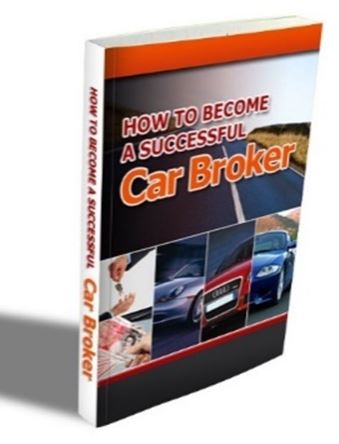 Over 16,000 man-hours – and over 16 years of solid commercial experience – have gone into the development of our system and proven process so you can quickly get up and running and start earning anywhere from £500 to £1,000 per week – just by doing a few car deals, and even by often starting on a part-time basis.
In fact, by using our comprehensive yet straightforward system, you will have everything you need to know about launching and building your own car brokerage business.
What's Available With This Business Opportunity?
The 'Car Broker Business Package' comes as a comprehensive suite of modules, all of which are priced separately so you can just purchase what you need to start, and then add additional modules as and when you require them. This helps to spread the cost.
Together, all the materials provide you with a wealth of information and documentation to guide you in your new business venture. If you require additional 'one-to-one' support, then that is available as well through our Business Support Package.
What are all the modules in the Car Broker Business Package?
There are several modules that make up the total Car Broker Business Package, and you can pick and choose these from the website.
The key to all of this is that you can build your business 'step by step'. You don't need to buy every module at Day One, and you can add additional modules as you progress.
The different modules that are available are as follows:
If you think you would like to set up your own car broking business, then fill in your details below, and we will send you more information, including a free and comprehensive Prospectus.
If you share our vision for success and have a determination to succeed, we want to hear from you.
Low Cost Franchises
So what is a low cost franchise? Well I suppose everyone will have a different definition of what they think a low cost opportunity is but for these purposes we will use an investment level of £15,000 or less as the guide price for a low cost franchise.
So does low cost therefore mean low earnings or profit? No, some low or even no upfront investment franchise or business opportunities can represent very high earnings potential. So why would a franchise business sell it a low cost even if the earnings potential was high? Well the initial franchise is generally determined by the cost to set-up which includes training, equipment, product and premises not the actual earnings potential. Sure sometimes with a recognized brand just the area alone will have a impact on the price as the largest the franchise area or territory, the more business will be obtained. That said that's generally not the case for less known brands or new brands and if a franchise requires a lot of franchisees to provide national coverage and set-up costs are quite low then many will have an initial fee of under £15,000 to try to recruit as many franchisees as quickly as possible to grow their brand and provide a better service to their customers.
Some of the low cost franchises for sale under £15,000 include product distribution, pet related, children fitness and swimming, travel agency and even financial and business advice franchises so there is a huge choice of opportunity even if you are seeking a lower initial investment. The main thing to consider if the "overall" investment, just because a franchise has a low initial fee doesnt mean you won't need to invest additional funds so when choosing a low cost franchise opportunity make sure you find out about all costs involved before you invest and as always seek professional advice.
Just because a franchise investment is low cost doesnt mean you should not carry out thorough research before you make any commitment. Regardless of initial investment check out the business and seek professional advice.
Browse More Low Cost Franchises Below
Home Based Franchises
Home based franchises, a business run from home have steadily risen over recent years, why? Home based franchises offer many opportunities, some of the include;
More family friendly
Better work & home life balance
Increased earning potential, work when you want and potentially outside usual business hours
Reduced child care costs
Reduced overheads, less travel time, fuel and travelling expenses
Home based franchises have also steadily grown. Many so called white collar franchises are home based and include areas such as business consultancy, accountancy and bookkeeping, business training and coaching and internet businesses. In addition to these white collar home based franchises there has also been a steady rise is so called "Mumpreneurs", mums that instead of seeking full or part-time employment around family life decide to set-up their own business on their own or via a home based franchise. Some of the businesses popular with Mumpreneurs include;
Child care
Childrens fitness such as football, swimming, dancing
Beauty including hair & nail salons, tanning
Fitness
Cosmetics
Home based franchises can provide such great flexibility for men and women along with improved technology are surely set to continue to rise in the UK and therefore could provide a great opportunity for anyone seeking greater flexibility and a work life balance. That said always find out everything about the investment and business and seek professional advice before any investment.
Browse More Home Based / Stay at Home Franchises Below
Automotive Franchises
We Brits love our cars, according to a study by the BBC in 2016 the number of cars alone on the roads increased by over 600,000 per year to a staggering 25.8 million! As the number of cars increases of course the number of a franchisees potential clients increases so automotive franchises have been very successful, particularly over the last 5-7 years.
There are many type of automotive franchises including car bumper & scratch repair, windscreen repair, valeting & detailing, tuning so there is a great amount of choice for you if you are seeking a new business within the automotive business sector, which according to the SMMT the automotive sector is worth over £77bn a year to the UK economy.
So what sort of person do you need to change career and set-up an automotive business franchise? You may have previous industry experience but what's great about franchising is with every franchise you will receive full training and support from the franchisor so many will not require previous automotive experience.
Browse More Automotive, Van and Car Franchises Below