Aspray Franchise
£28,000 + VAT + Working Capital
Franchise Description :
Aspray franchisees help both residential and commercial insurance policyholders make successful buildings insurance claims and project manage the reinstatement works on their property to put it back to its pre-loss condition as swiftly as possible.
Finance:
Yes via 3rd party provider
Contact Name:
Rebecca Dean
Phone Number:
01254 375 013 (GB)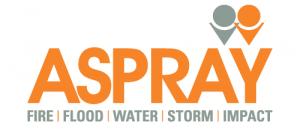 Helping policyholders make successful property damage insurance claims
We are an award-winning company that help policyholders make successful property damage insurance claims. Our mission is to remain as a top service provider of property claims management. We aim to make the process of claiming on your residential or commercial property insurance easy and aim to ensure that our customers will get a fair settlement from their insurance policy.
Working directly for the policyholder, it is our aim to promote the best interest of our customers by negotiating a fair settlement with their insurer or appointed loss adjuster. We also carry out any necessary reinstatement works using vetted contractors, aiming to return the property to its pre-loss condition as swiftly as possible.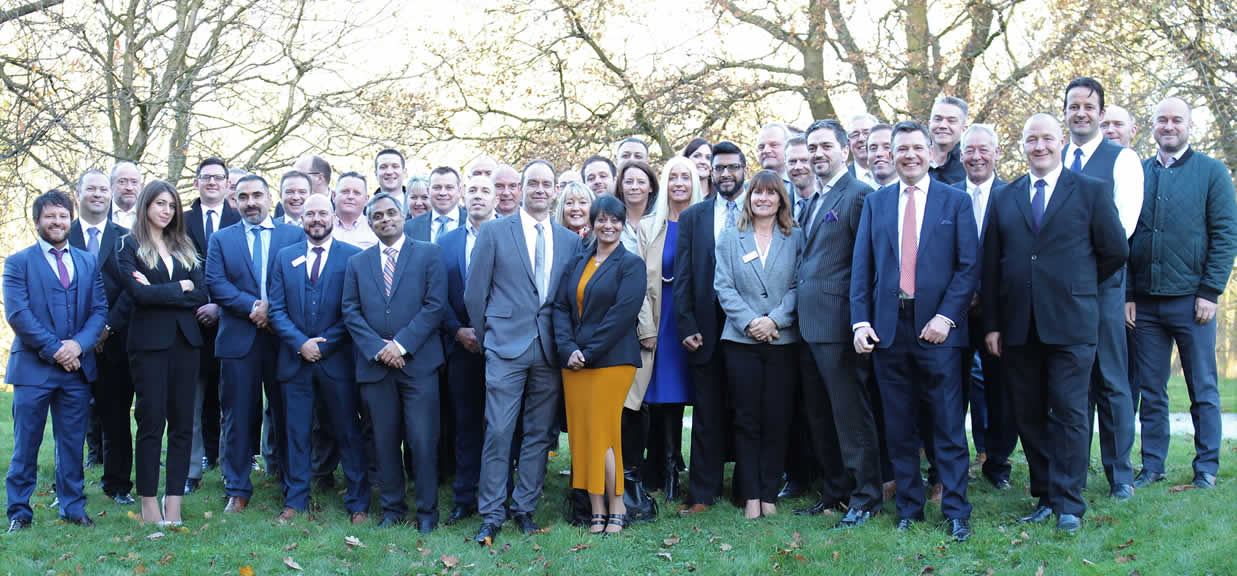 We have received various accolades which include:
Training and Support Provided
We provide full training and support to our franchisees including a comprehensive induction course, 'hands-on support' in the field and continuing professional development throughout your time with us.
Some of the training you will receive involves claims handling, sales and marketing and field support. You will also be attending regional meetings and national conferences, so you can continuously upgrade your skills. Trainings will be given by experienced franchisors and external specialists. As an Aspray franchisee, you will also have the option to complete a recognised qualification within the first 12 months of your franchise term.
The Ideal Aspray Franchisee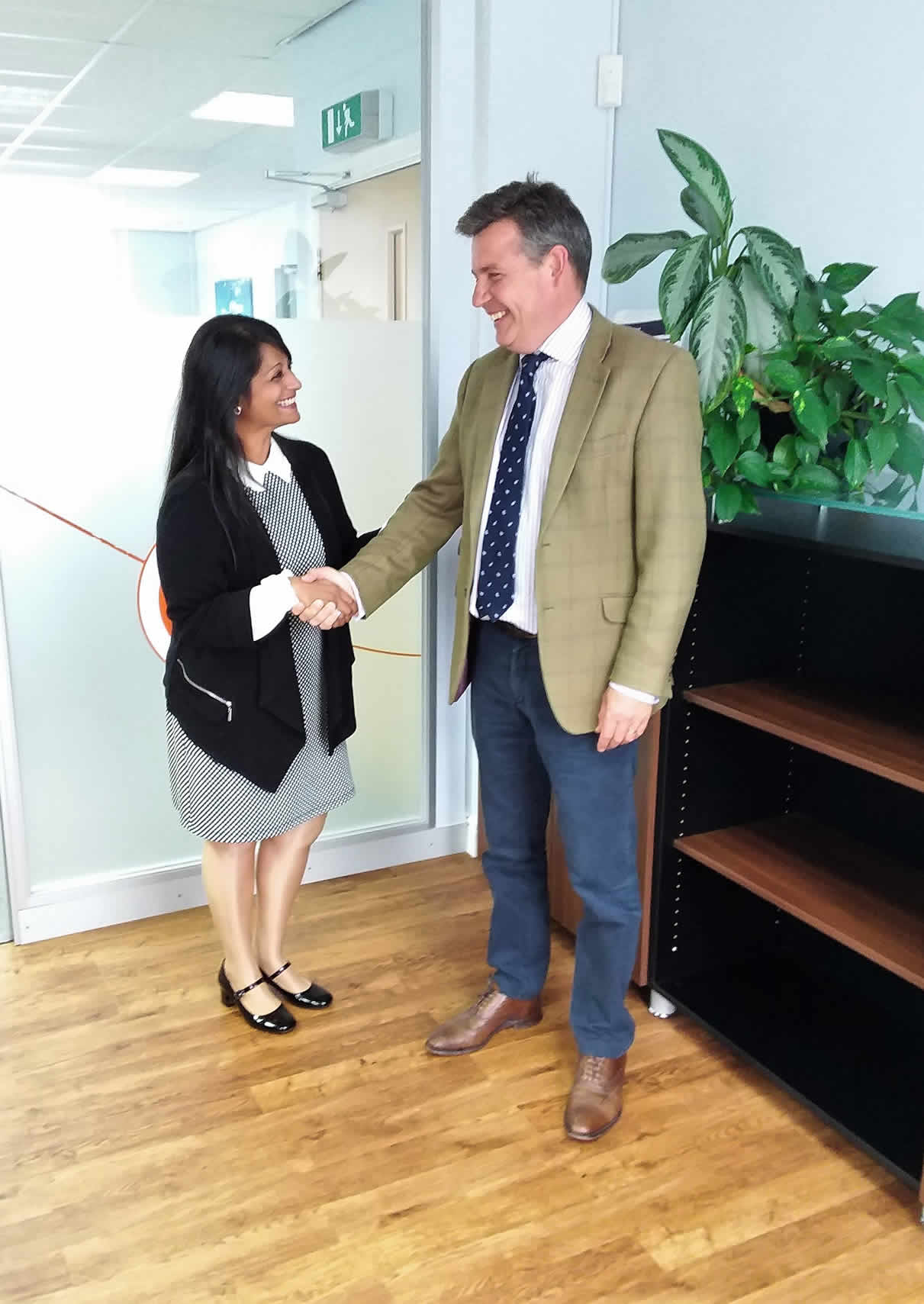 What it takes to be successful.
To become a successful Aspray franchisee, you need to be an effective communicator, have the ability to problem solve and be considered an influential person. Negotiation is also a key skill needed to run a successful Aspray franchise and therefore we are looking for assertive, professional candidates who are self-motivated and customer centric.
The minimum investment is £28,000 + VAT. Franchisees who require funding will need to be able to demonstrate to lenders that they have a minimum of £15,000 liquid capital available to contribute to their start-up costs.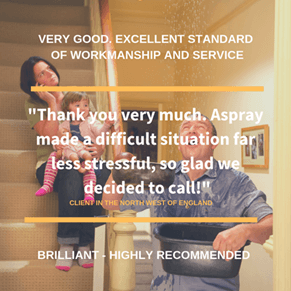 Aspray has been helping policyholders with their property damage insurance claims since 2005 and, within that time, has become one of the leading companies within its sector.
James Whittle, Aspray Founder and Managing Director plays a very active role within the company and, along with his team at head office, is always striving for growth and development throughout the network.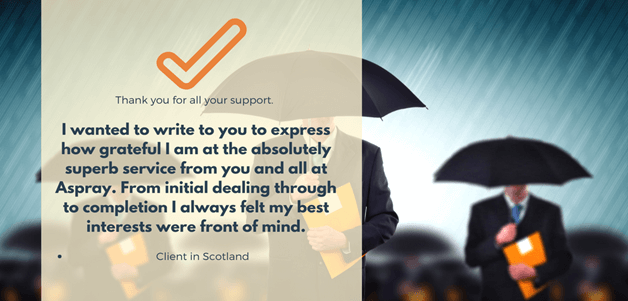 If you would like to find out more about the Aspray franchise, we'd love to hear from you! Simply click below to make an enquiry or give us a call on 01254 375 013
White Collar Franchises
White collar franchises are a leading sector within franchise recruitment. White collar franchise opportunities are often an ideal choice for a franchise seeker wishing to own a business and work alongside other business professionals. These opportunities are usually business to business.
Many white collar franchise opportunities can be home based so the need and expense for office premises can be eliminated, although the level of investment will vary among franchises some have low start up costs.
With training and a highly developed business method for many, a white collar franchise can be an ideal turn key solution for a business profession or anyone wishing to enter the world of business.
Unsurprisingly many franchise seekers attracted to white collar have often risen through the ranks in management posts for large corporations and may find themselves in a redundancy situation or perhaps decide to take early retirement and wish to take control of their lives, income and use the valuable business experience they have gained through their careers.
There are a vast scope of different types of businesses that fall under this genre these include business coaching and mentoring, consultancy, recruitment, cost reduction, accountancy and finance.
Browse more white collar franchises below
Management Franchises
Management Franchises remain to top choice amongst white collar franchise seekers. With business consultancy services estimated to be worth £7bn to the UK economy. Many companies chose to employ franchised business consultants in order to reduce costs and improve their businesses operations.
This can be both enjoyable and a lucrative area of business. Working as a management consultant is considered by many to be a professional role, if you have a passion for business and are brimming with enthusiasm, the training programmes that many management franchise can provide you with the right skills, techniques and on-going support required for you to operate your franchise.
A management franchise can also offer a good life work balance, with consultancy hours mainly being set around traditional office hours, a management franchise could be the solution for more leisure time and is ideal for people who enjoy business and have a desire to inspire other local businesses to thrive.
Browse More Management Franchises Below
Home Improvement Franchises
The UK DIY market alone was forecast to be worth over £8.3bn in 2017 so the home improvement market in the UK is a huge opportunity for anyone interested in the sector.
So what sort of home improvement franchises are available? Some of the different types of home improvement franchises include;
Granite worktops and other granite sheets for kitchen and bathroom renovations
Locksmith franchises
Guttering & roofing
Disaster recover, fire, flood etc
Drive way construction and cleaning
As more and more pressure is put on governments and local authority to build more new homes this will no doubt increase demand for the above for both the new home build market and ongoing for renovation and repair works. Many people seeking this sort of opportunity may already have a trade and industry experience and wish to work for themselves but with the backing of a franchise brand to help with new business generation and any existing contractual business locally but all franchises usually offer full training and support so dependant on the home improvement franchise this could be a way for someone to change direction.
As with any business opportunity or business purchase you need to take professional advice and carry out due diligence before you invest.
Browse More Home Improvement Franchises Below
Home Based Franchises
Home based franchises, a business run from home have steadily risen over recent years, why? Home based franchises offer many opportunities, some of the include;
More family friendly
Better work & home life balance
Increased earning potential, work when you want and potentially outside usual business hours
Reduced child care costs
Reduced overheads, less travel time, fuel and travelling expenses
Home based franchises have also steadily grown. Many so called white collar franchises are home based and include areas such as business consultancy, accountancy and bookkeeping, business training and coaching and internet businesses. In addition to these white collar home based franchises there has also been a steady rise is so called "Mumpreneurs", mums that instead of seeking full or part-time employment around family life decide to set-up their own business on their own or via a home based franchise. Some of the businesses popular with Mumpreneurs include;
Child care
Childrens fitness such as football, swimming, dancing
Beauty including hair & nail salons, tanning
Fitness
Cosmetics
Home based franchises can provide such great flexibility for men and women along with improved technology are surely set to continue to rise in the UK and therefore could provide a great opportunity for anyone seeking greater flexibility and a work life balance. That said always find out everything about the investment and business and seek professional advice before any investment.
Browse More Home Based / Stay at Home Franchises Below