Angels Sales & Lettings Franchise
£12,995 + VAT
Franchise Description :
Angels Sales & Lettings Franchise
Finance:
Yes, Through a Third Party
Contact Name:
Angels Sales & Lettings Franchise
Address:
184 Hertford Road
Enfield
Middlesex
EN3 5AZ
Phone Number:
0208 629 1367
Product Description

At Angels, we take great pride in selling and letting people's homes.
We understand that the process can be as much an emotional investment as a financial one for our clients. That's why we go the extra mile to connect the right people, with the right property.
For us, it's about developing great working relationships with our clients, providing honest advice and delivering a high quality of service, every time. By doing so, we get great results and happy clients!
Having built a successful business on the back of our service-led approach, we are now looking to expand through franchising. If you want to fast-track your way to running an estate agency and have the same belief in the power of good customer service as we do, then an Angels Sales & Lettings Franchise could be just the opportunity for you.
Angels in the community
We know, from experience, that running a successful estate agency is about making the most of local connections. That's why we put strong community values right at the heart of our business.
By working closely with our local community we can stay on top of what's new and happening in our area, which helps us to offer the best sales and letting advice to our clients. But, it also means, we're in the right place to give something back to the people around us. It's best-practice estate agency.
If you're as passionate about property and as community-minded as we are, then an Angels Sales & Lettings Franchise could be right up your street.
Who are we looking for?
We are looking for franchisees who are ambitious, experienced and have the drive and determination needed to run a business. Are you…
An individual with a proven track record in estate agency who is looking for the next step in your career?
An investor who recognises the potential of owning an estate agency business?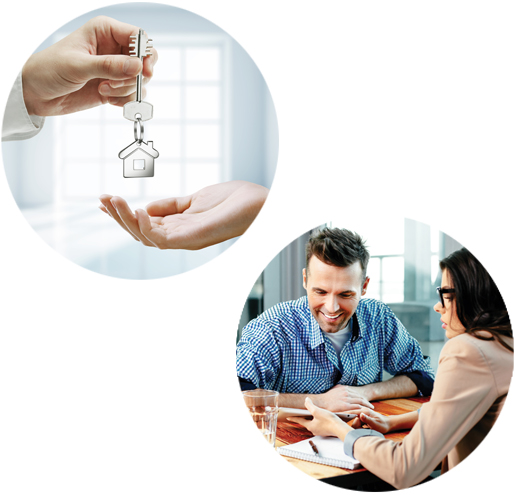 In both cases, our comprehensive franchise package would give you the support you need to maximise this opportunity and build a successful business.
Our management team have over a decade of experience and will provide the guidance you need to plan, set up and launch. That includes help with recruitment if you need to bring in other experienced individuals to help run the branch.
We are a community-minded team that puts time and effort into supporting local initiatives, so we would prefer to work with franchisees who have similar values.
It therefore helps if you are already really familiar with the area in which you want to operate and have an established network of connections, but this isn't a pre-requisite.
This is a serious investment opportunity for someone who would like to reap the benefits of running their own business and establishing a strong reputation locally.
Franchise features…
Comprehensive franchise package
Profitable estate agency business model
Tried and tested property marketing process
Highly experienced management team
Serious investment opportunity
Benefit from our experience
By choosing to franchise, you can reap all the benefits of being your own boss, but with the added bonus of working with a tried and tested business model.
We have over a decade of experience running an estate agency and have worked hard to create a winning formula that combines personal service with comprehensive property marketing and a healthy dose of community spirit.
As a franchisee, you can build your own estate agency business on the solid foundations that we've created, meaning you can bypass all of the usual hurdles associated with starting from scratch.
The Angels Sales & Lettings Franchise team will give you all the necessary guidance and structure to hit the ground running and stay ahead of the game. You can tap into our specialist knowledge and industry experience at any point, giving you the best possible chance of building a business that really stands out in your local community.
Take your first step towards building a profitable estate agency business with Angels Sales & Lettings. If you would like to find out more about this exciting franchise opportunity, please call 0208 629 1367 or simply fill out the enquiry form below.