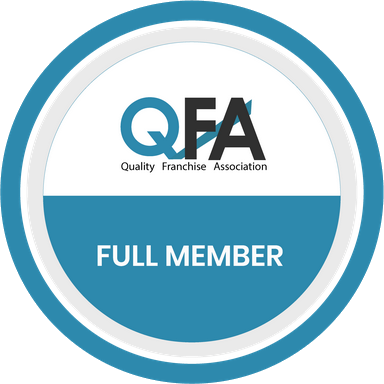 2WheelzElectric Franchise
£25,000 Investment
Franchise Description :
Run your own electric motorbike and scooter sales business with the 2WheelzElectric franchise opportunity
Finance:
Yes, through a third party
Contact Name:
Franchise Recruitment Manager
Run Your Own Electric Motorbike & Scooter Franchise!
A fantastic opportunity to run your own business in an untapped sector. The future is electric!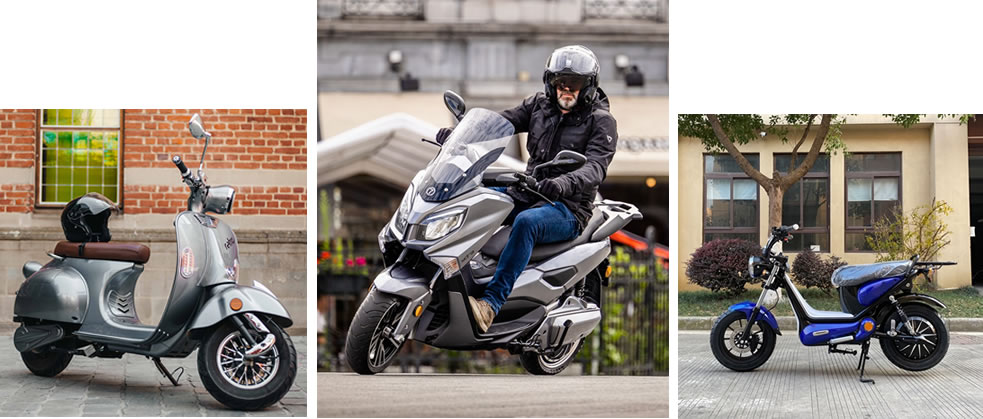 Who Are '2WheelzElectric'?
'2wheelzelectric' is the trading name of Electric Motorbikes and Scooters Ltd. It is a newly formed company to facilitate the sales, marketing and administration of YDRA electric mopeds within the United Kingdom. We are the sole importers of these products from the EU.
The company is offering franchises for specific geographical areas, with the size being partially dependant on the population density.
The main elements of the franchise are:
Our products will not be offered through any other media.
We currently offer 3 brand new scooters/motorbikes as shown in the above pictures, with a further 3 being offered in a few months time. All of our products are powered with the latest tech and our franchise model is designed to keep up with the latest trends, as well as keeping up with the electric car market too.
The 2WheelzElectric franchise package costs just £25,000. Get in touch with our team to find out more about what is included for the investment.
Sales income has a gross average of approximately £1000 per unit, so income potential is extremely lucrative. With a minimum sales target of 2 bikes a week, the franchisees would have a yearly turn over of £100,000. The electric vehicle market is really taking off and this is a fantastic opportunity to be a part of this lucrative sector.

If you would like to find out more about the 2WheelzElectric franchise opportunity, get in touch below to speak with our team. We look forward to hearing from you!
Internet franchises are another popular option among franchise seekers.  Often this type of opportunity can be run from home, eliminating the need to lease expensive office space.
Internet franchises cover a wide reaching base of options, for example, marketing, IT, search engine optimisation, travel, cost reduction to name but a few.
Many of this franchise type could be considered a lifestyle business and may attract franchise seekers that want to escape traditional office hours, or wish to generate a second income stream.
The level of investment varies among Internet franchise opportunities many are low investment.
This could be an ideal time to invest in an Internet based franchise, even if you lack previous Internet industry experience, with training and support you could develop the required skills to run your Internet business.
We invite you to browse and enquire these exciting Internet franchises listed on Franchise UK.
Browse More Internet Based Franchises Below
Low Cost Franchises
So what is a low cost franchise? Well I suppose everyone will have a different definition of what they think a low cost opportunity is but for these purposes we will use an investment level of £15,000 or less as the guide price for a low cost franchise.
So does low cost therefore mean low earnings or profit? No, some low or even no upfront investment franchise or business opportunities can represent very high earnings potential. So why would a franchise business sell it a low cost even if the earnings potential was high? Well the initial franchise is generally determined by the cost to set-up which includes training, equipment, product and premises not the actual earnings potential. Sure sometimes with a recognized brand just the area alone will have a impact on the price as the largest the franchise area or territory, the more business will be obtained. That said that's generally not the case for less known brands or new brands and if a franchise requires a lot of franchisees to provide national coverage and set-up costs are quite low then many will have an initial fee of under £15,000 to try to recruit as many franchisees as quickly as possible to grow their brand and provide a better service to their customers.
Some of the low cost franchises for sale under £15,000 include product distribution, pet related, children fitness and swimming, travel agency and even financial and business advice franchises so there is a huge choice of opportunity even if you are seeking a lower initial investment. The main thing to consider if the "overall" investment, just because a franchise has a low initial fee doesnt mean you won't need to invest additional funds so when choosing a low cost franchise opportunity make sure you find out about all costs involved before you invest and as always seek professional advice.
Just because a franchise investment is low cost doesnt mean you should not carry out thorough research before you make any commitment. Regardless of initial investment check out the business and seek professional advice.
Browse More Low Cost Franchises Below
Automotive Franchises
We Brits love our cars, according to a study by the BBC in 2016 the number of cars alone on the roads increased by over 600,000 per year to a staggering 25.8 million! As the number of cars increases of course the number of a franchisees potential clients increases so automotive franchises have been very successful, particularly over the last 5-7 years.
There are many type of automotive franchises including car bumper & scratch repair, windscreen repair, valeting & detailing, tuning so there is a great amount of choice for you if you are seeking a new business within the automotive business sector, which according to the SMMT the automotive sector is worth over £77bn a year to the UK economy.
So what sort of person do you need to change career and set-up an automotive business franchise? You may have previous industry experience but what's great about franchising is with every franchise you will receive full training and support from the franchisor so many will not require previous automotive experience.
Browse More Automotive, Van and Car Franchises Below