Ambitious entrepreneurs will benefit from an in-depth assessment of multi-unit franchising and the chance to forge essential industry connections at the Multi-unit Franchise Conference at the NEC, Birmingham, on 4 October.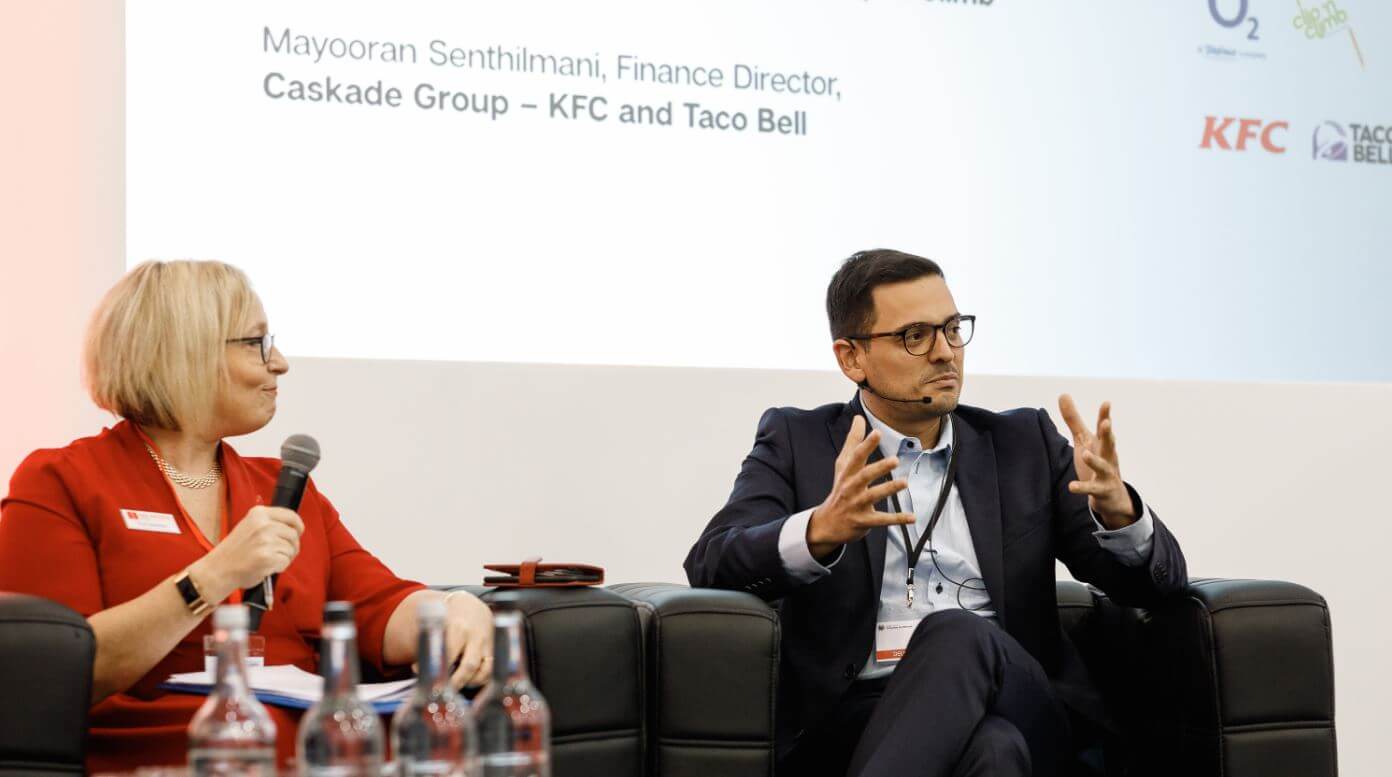 Franchising offers an optimised route to business launch, operation and success, and an increasing numbers of franchise owners are expanding beyond one unit to become multi-unit franchisees.
In fact, one in three franchisees now operate more than unit: unsurprising given that 93% of franchisees claimed profitability in 2018 and that a higher percentage of multi-unit franchisees count themselves as profitable or very profitable than single unit operators. [1]
The Multi-unit Franchise Conference an invaluable opportunity for existing franchisees looking to expand, or those with the liquid capital to invest in multiple units from the outset, to learn more about this lucrative approach to business.
Sponsored by HSBC, the conference will see industry veterans and highly successful multi-unit franchisees share unique and pragmatic insights and advice, while fuelling constructive discussions and networking.
A highlight of the programme will be the keynote talk from Simon Wallis, International Managing Director at Domino's Pizza. Simon's career has seen him work at franchise powerhouses including KFC UK, Pizza Hut and Papa John's.
Said to have pizza sauce running through his veins, Simon has overseen a period of rapid growth at Domino's, helping the business transition from a traditional bricks and mortar company to a genuine omni-channel retailer.
In his keynote, 'Making the transition from single-store operator to multi-unit franchisee,' Simon will draw on his years of experience to reveal the symbiotic relationship between franchisor and franchisee, and what exactly master franchisors look for in their multi-unit franchisees. Simon comments:
"Multi-unit franchisees have become central to the growth strategies of businesses like Domino's Pizza – we've been able to double our store base with a significantly consolidated number of franchise partners. I look forward to sharing some of the skillsets and attributes that will enable franchisees to grow their portfolios successfully."
Delegates will then learn how they can take advantage of the latest and forecast developments in franchising in the panel discussion: 'The future of franchising.' Panel members will include Martin Jones, CEO of Home Instead Senior Care, and Julian Chambers, Head of Partnership Growth at Regus.
Providing a further valuable perspective will be Euan Fraser, a Franchise Development Consultant with over 20 years' experience in the franchise industry. Euan comments:
"Franchising will continue to grow internationally with more franchisors looking overseas. In the UK I expect to see more multi-unit, multi-brand operators and an increasing number of franchisors becoming Platform Companies – operating a number of franchised brands."
In order to help delegates make informed decisions about their next steps, James Sawley, Head of Retail and Leisure at HSBC, and Chris Wilkins, Head of Franchising at Vodafone, will analyse market trends and highlight potential growth areas, in their session: 'Understanding key trends and market indicators.'
A networking lunch follows, after which several successful multi-unit franchisees will join franchisors for candid panel discussions.
The first panel, hosted by Euan Fraser, will see industry veterans discuss the various routes to expansion. Judd Williams, Development Director of Boparan Restaurant Group, will join multi-unit franchisees Shane Thakar (Greggs) and Bobbu Sidhu (Starbucks) to debate the pros and cons of ways to expand, from multi-unit to a master license, and resale acquisition to international investment.
The second session of the afternoon will look at 'The rise of the MUMBO (multi-unit, multi-brand operators).' Franchisees Neel Sodha and Megha Shah will join Karl Dietrich, Global Development Director of easyGym, to share their thoughts on how to create a long-term growth plan, and the skills a successful MUMBO needs to master.
Megha brings a multifaceted perspective to the panel. She maintains a role in the family Dyno-rod franchise, but also runs her own independent venture, which she launched after university. Most recently, Megha opened one of the first easyStorage franchises in the UK, where she is now Managing Director. She comments:
"One of the key advantages of multi-unit franchising is that you gain maximum leverage of your resources, because you have different avenues in which to employ them. Whether it's a tool or service you've already invested in, it's there, ready to support any other business you take on, and I look forward to sharing examples of how this can be done.
"I'll also be talking about human resources and how these need to be approached and nurtured in a multi-business portfolio."
The panel talks will be sure to add inspiration to the round table discussions which will then follow. Hosted by Roz Goldstein of Goldstein Legal, attendees will be encouraged to share ideas and learn from each other as they discuss barriers to expansion, the importance of a network of contacts, and visions for the future.
The Multi-unit Franchise Conference takes place within The National Franchise Exhibition and from 3:30pm conference attendees will have the chance to engage in facilitated meetings with leading franchisors before heading to a further networking opportunity at a VIP drinks reception.
Tracy Shah, Director at Venture Marketing Group who organise the conference, comments:
"With leading franchisors and seasoned multi-unit franchisees sharing the most current advice and insights from the front line, and the chance to build invaluable industry connections, the Multi-unit Franchise Conference is the ideal place to learn how to grow a thriving franchise portfolio."
Places are strictly limited at this exclusive conference. Those wishing to attend are encouraged to book by 13 September to secure a seat and to take advantage of the early bird discounted rate of £35 plus VAT.
To secure a place at the exclusive Multi-unit Franchise Conference, please call 020 8394 5294 or email [email protected].
[1] Source: bfa NatWest Franchise Survey 2018