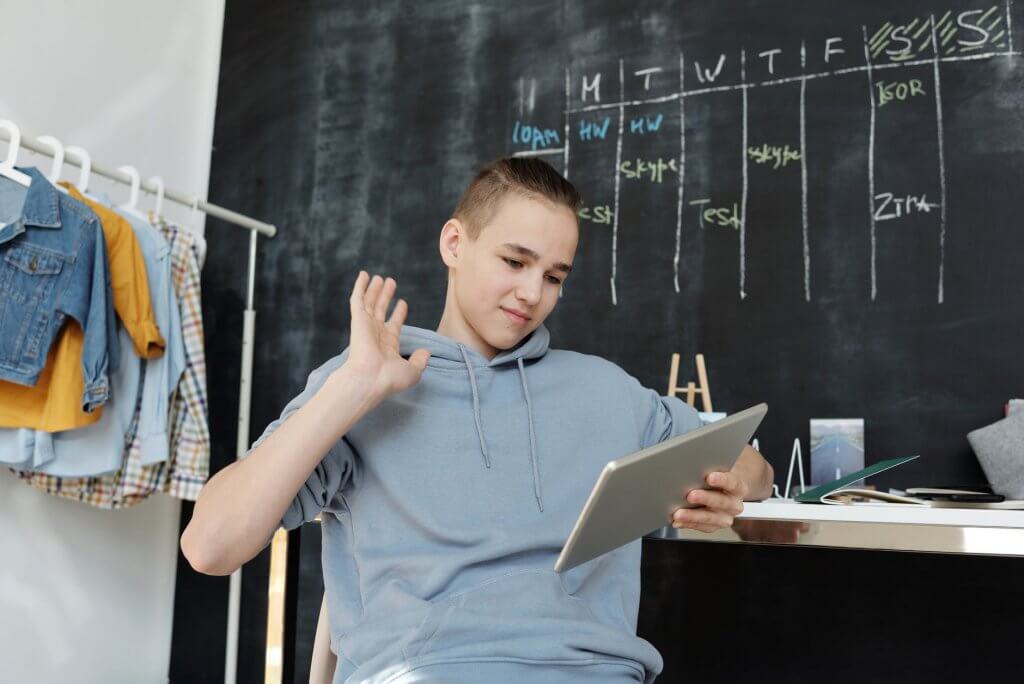 How are education franchises changing thanks to 2020?
Like every other type of franchise, education franchises have seen dramatic changes in recent years. This has especially come to a head in 2020, wherein the COVID-19 pandemic and a variety of other events have forced industries of every size and nature to undergo huge overhauls to avoid losses or redundancies.
So how has the education franchise industry changed to cope with the pandemic and beyond? Here at Franchise UK, we've listed just a few of the aspects of education franchising you'll be starting to see, both as a new franchisee, a veteran franchise owner, or just as an eager outsider.
Remote learning
Due to the pandemic, schools across the UK were shut months before they were due to for the summer holidays. To minimise the loss of learning crucial content, primary and secondary schools, colleges, and universities alike all moved to virtual learning environments.
This meant that e-learning tools suddenly massively grew in necessity and popularity, leading to a surge in investments in education franchises both large and small. With so much uncertainty over whether or not a second spike of COVID-19 cases will occur during the winter months, it's likely that remote learning will be the preferred choice for many schools.
Thanks to this, it looks like education franchises will be changed for the foreseeable future thanks to the need for e-learning. Even if normal school resumes at the start of or in the middle of the upcoming academic year, education franchises that offer remote learning are still likely to be popular as parents will be keen to invest in extra education to make up for lost time.
Refocus on the arts
Another COVID-19 related point now. In recent years prior to 2020, there was a continually reinforced priority for the teaching of STEM subjects, in a bid for the UK to produce the next inventors that would push our country ahead. This left Humanities and the Arts behind, with subjects such as Art, English, and Drama being seen as less of a necessity.
However, the pandemic has taught us that Humanities and the Arts are very much a necessity for the wellbeing and overall happiness of us as a collective nation. Whether it be watching a film, reading a book, or learning a new hobby such as drawing, writing poetry, or even starting up a side-business thanks to a love for macrame beading, more and more people are rediscovering the importance of these vital subjects.
Which is why many top franchises in the education sector are being set up or changed to reflect this. While the Government still displays a staunch preference for STEM by offering teacher training bursaries more than double that of Humanities and the Arts, many private education franchises are appealing to the wider public and youth of today by branching out in the creative subjects offered.
Improved curriculums
Of course, the COVID-19 pandemic isn't the only global event that's changed the education industry. Following the death of George Floyd in Minneapolis in May 2020, global protests broke out for changes across every sector, including social, political, and environmental – as well as educational.
In particular, there was outrage surrounding the lack of diversity on the UK's national curriculum, which currently predominantly features dead white male authors and poets – leaving many students feeling left out or without any content to relate to. While the government has been slow to react to requests for changes to the national curriculum, private education franchises have been seizing the opportunity to get ahead of competitors by researching into a new curriculum that promotes the excellence of BAME writers.
Provided that this dedication and momentum towards making such changes keep up, this is a long-term change to education franchises that could inspire more and more people to invest in their services, both as potential new franchisees and as parents enrolling their children in what they perceive to be the best program possible.
Environmental concerns
This next point is in regards to e-learning education franchises specifically. Though remote learning will likely never wholly replace traditional in-classroom methods, more and more parents are opting for their children learning at home, for a variety of reasons.
One of those reasons is the impact on the environment. The average UK school uses an average of one million sheets of paper a year, spanning printing and photocopying for learning resources, sheets of homework, and exam papers.
With e-learning, this number is significantly reduced. Practice questions can be completed online, as can homework and any additional learning tasks – no need to print out waves of paper that will be used once and then thrown away! Of course, some subjects such as Art still rely on the use of physical materials and tools like paper, but other subjects such as English and Maths can cut down.
Choose Franchise UK
Looking to invest in an education franchise or franchise in another sector? Look no further than Franchise UK, the UK's largest directory of franchises spanning everything from education, investment, and retail to property, health and beauty, and white-collar services.
2021 Update to education franchises changing
The education industry has seen much demand recently, but because of the pandemic, times have changed, online education is becoming more popular than ever also home tutoring is a popular option since the pandemic has caused many students to get used to a new way of learning which has been studying from home which has become a popular option of learning. If you are interested in investing in an education franchise for sale, browse our franchise directory listing many exciting opportunities in the education industry.