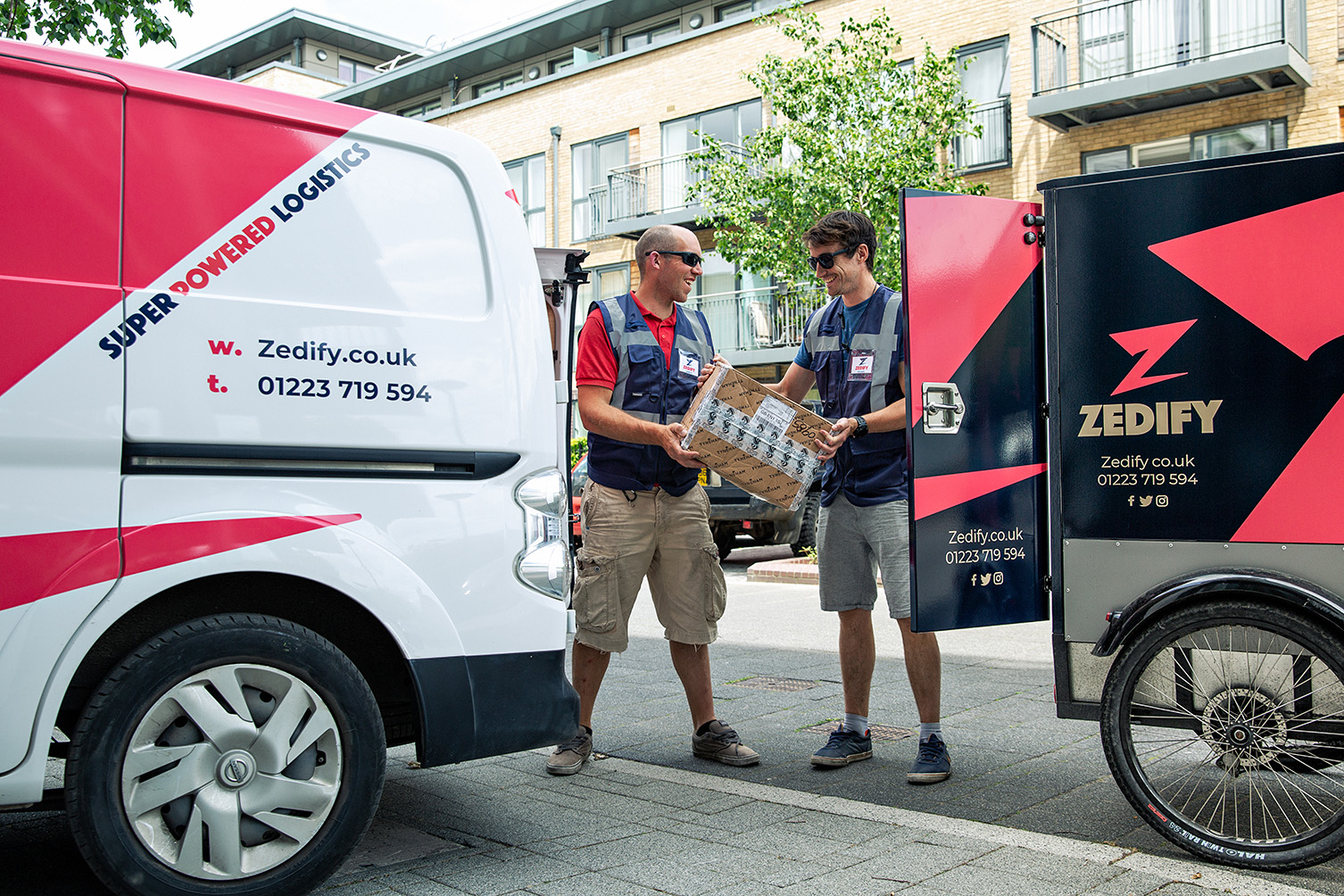 Start your own innovative zero-emission city courier service in Bristol or Ipswich
Would you like to start your own business? An enterprise that will have a positive effect on your local city's environment as well as providing you with a good income stream? If the answer is yes, you should consider buying a Zedify franchise.
Zedify are currently seeking motivated individuals to share the success of their courier franchise in Bristol and Ipswich.
As a Zedify franchisee, you will set up and operate your own new courier depot on the outskirts of Bristol or Ipswich. The key selling point of your business will be the fact that you will offer customers a zero-emission courier franchise delivery service.
Your clients will have the satisfaction of knowing that they can get important, time-sensitive parcels delivered promptly while benefiting the city's environment at the same time. Let's now discuss how it works.
How the Zedify franchise works
A Zedify franchise works by making use of depots on the fringes of urban areas. These then act as gateways for parcels coming into the area. Once you identify the parcel, you then collect it for distribution to the city using specially adapted, branded bicycles. Delivery destinations are consolidated to maximise efficiency.
Typically, thanks to the close proximity of depots and delivery areas, you should be able to make as many as four consolidated runs per day.
Why purchase a franchise?
Why should you buy a franchise business rather than starting your own business from scratch you might ask yourself?
The first advantage to becoming a franchisee is that all of the hard graft associated with setting up a new business – creating a website, designing an admin system to deal with new orders, raising invoices etc. has already been done for you.
Another key advantage is the speed of launch. All that website and admin system designing takes time. But when you buy a franchise, you get a complete business model which is ready to go.
You will even get training. You may know nothing about running a courier service, emission-free or not. But when you buy a Zedify franchise, you will be given full training.
How to obtain more information about a Zedify franchise
At this point in time, we are promoting franchise opportunities in Bristol and Ipswich, but openings in other cities will be available soon. To find out more about this environmentally friendly money-making opportunity, visit the Zedify Franchise profile today.