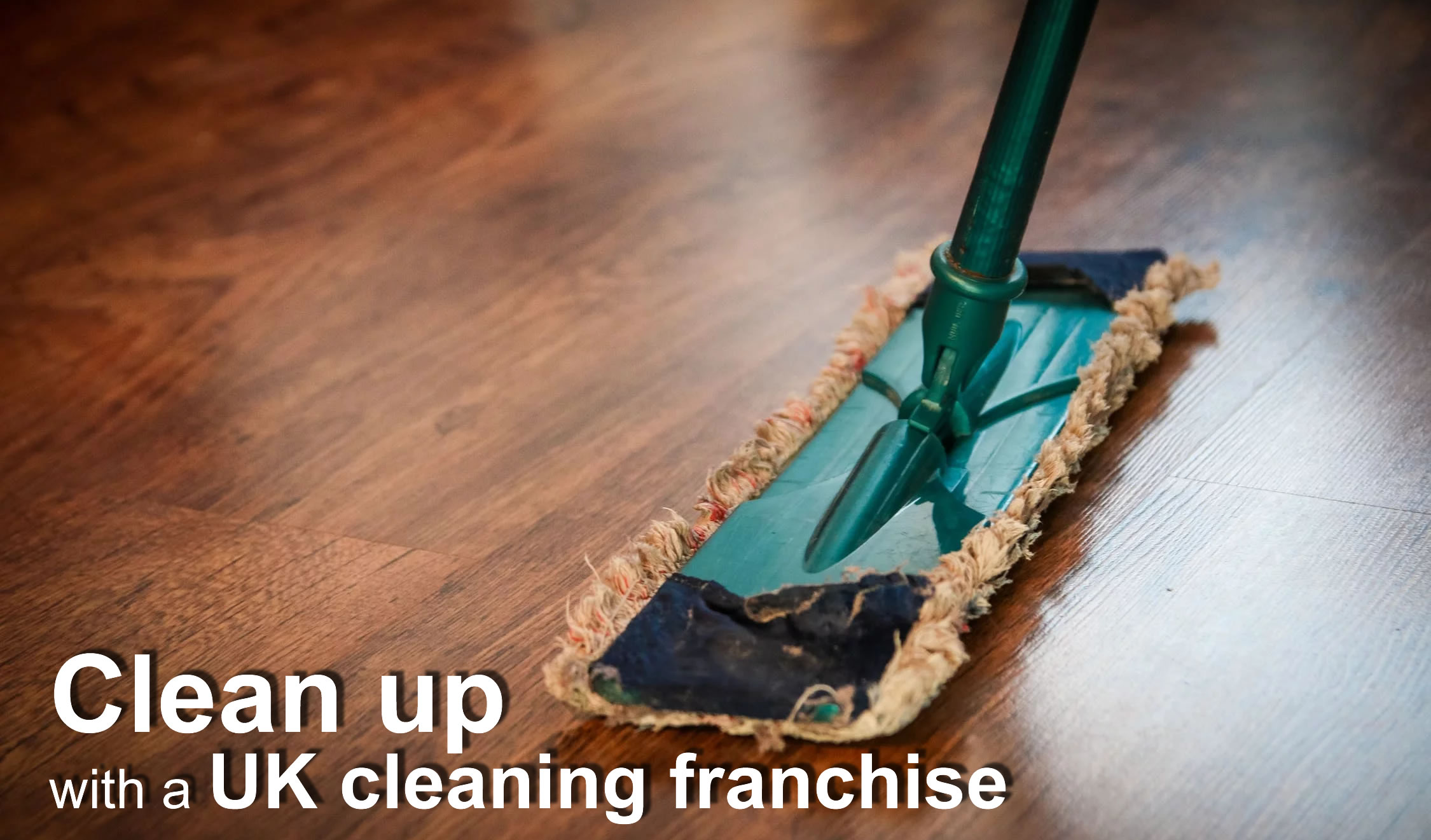 Clean up with a UK cleaning franchise
Thinking about buying a UK franchise as a way of setting up and running your own business? Not sure what industry sector to choose? Have you considered a cleaning franchise?
Cleaning offices or other people's houses may no be exactly sexy or hi-tech. But the thing it has going for it is demand. Here in the UK, there is a growing demand for reliable, quality cleaning services. You could be operating and making a profit in no time.
Learning how to clean well
The great thing about cleaning is that most of us already know how to do it. Doing it well is another matter. However, it is something that is easily learned; especially if you buy a cleaning franchise.
All UK franchises come ready to launch. They usually come complete with full operating instructions and in most cases, comprehensive training. The better you become at it, the more your clients will appreciate you. You will get a high customer retention rate, and in all likelihood, your services will get recommended to others by your satisfied clients.
UK cleaning franchises are among the most affordable
One of the big advantages with buying a UK cleaning franchise is the price. They are one of the most economic franchises to purchase. On top of that, you don't necessarily have to rent office space. Many people do their paperwork at home.
Another significant plus with a cleaning franchise is that you don't have to purchase lots of stock. That means less capital required to set up. Also, you won't have to worry about renting storage space. Your tools and materials can usually be stored in your home.
Specialist cleaning services
The types of cleaning franchises that are available cover a wide range. For example, you can buy a franchise that specifically specialises in cleaning ovens. You might prefer to take an IT equipment cleaning franchise like Tech Clean. This is a well-established franchise that has been operating since 1983.
Another specialist UK cleaning franchise is ClearTrace. ClearTrace offers infection control to operations such as care homes and dental surgeries.
You may not have to clean at all!
Some franchises like Time For You, are management franchises – franchise businesses where you employ staff to clean houses, but never actually do any cleaning yourself (unless you want to)! 
Check out all of the cleaning franchises on offer at Franchise UK
If the idea of taking out a UK cleaning franchise appeals to you, there are many franchises you can check out. Take a look around the Franchise UK Cleaning Franchise Directory.