Business boost for Rossendale as eco-friendly housekeeping franchise opens new shop
Rossendale has been given a business boost with a new eco-friendly cleaning and laundry shop set to open in its town centre. Bright & Beautiful, the award-winning professional domestic housekeeping franchise, will open its doors on 18th January to local residents in and around the town.
The success of Bright & Beautiful's cleaning service has led to the expansion of a drop-in laundry and ironing shop in Rossendale and will be located at 88A Bank Street, Rawtenstall.   Set up seven years ago with a team of 10 professional housekeepers, the business will continue to provide a range of eco-friendly cleaning, tidying, laundry and ironing to the highest standards of security and service.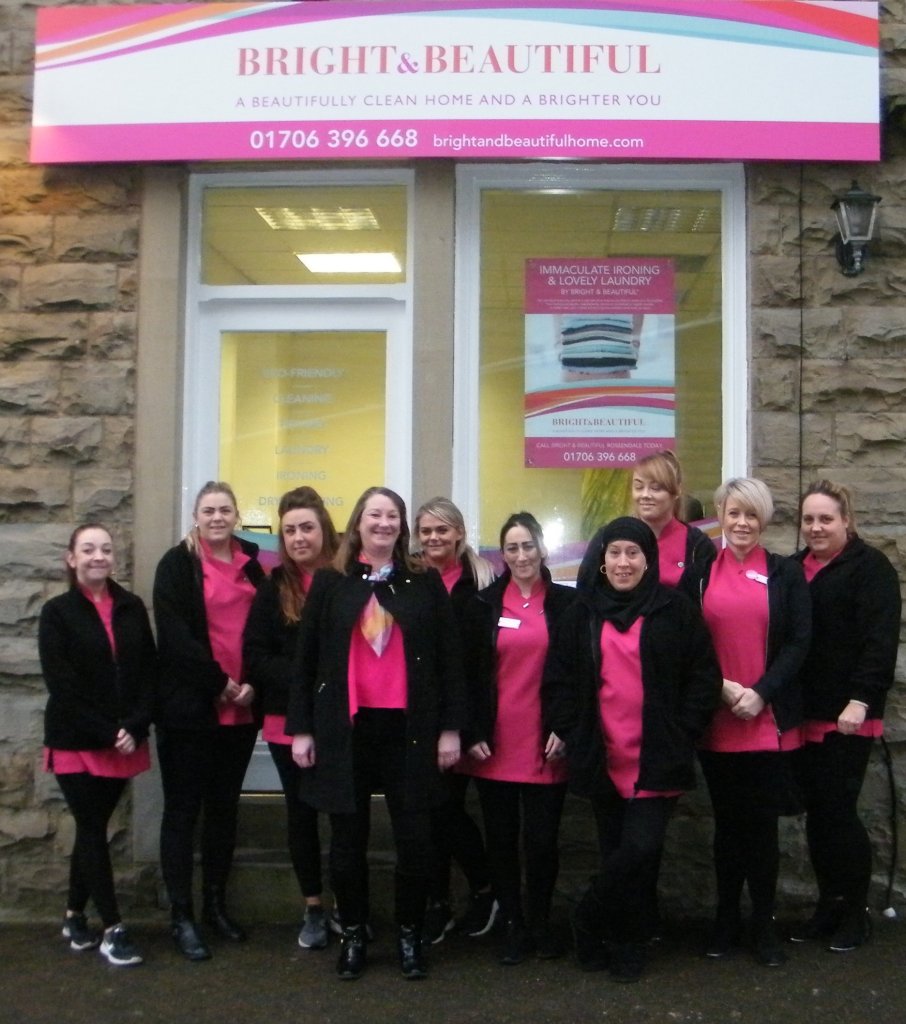 Franchise owner, Nicola Bailey, has also recently won the prestigious 'Service Business' award at the annual Rossendale Business Awards 2018 for being the most successful and sustainable Rossendale service business.  The awards are an annual showcase for the achievements, quality and diversity of local businesses and enterprising people with 18 different categories. 
Thrilled with the launch of her new shop and winning the award, Nicola Bailey, added: "The future is really exciting for our business and we have so much to celebrate – both the opening of the new shop and recognition for the quality and scope of the service that we deliver to our customers".  It is great to be able to demonstrate how we have a track record of success since we began trading in 2011 and to share how we plan to further develop and grow our business.  We are looking forward to welcoming new customers into our shop and to take care of the jobs they don't have time for or enjoy doing themselves, leaving them free to enjoy their hard-earned free time!"
Based in Rossendale, Bright & Beautiful covers East Lancashire, including Rawtenstall, Ramsbottom, Bury, Bolton, and surrounding areas. 
The address for the Bright & Beautiful shop is 88A Bank Street, Rawtenstall, Rossendale, BB4 8EG. 
If you would like to find out more about the Bright and Beautiful franchise opportunity, please enquire below or Click Here.