The perfect IntroDUCKtion to Swimming scoops top award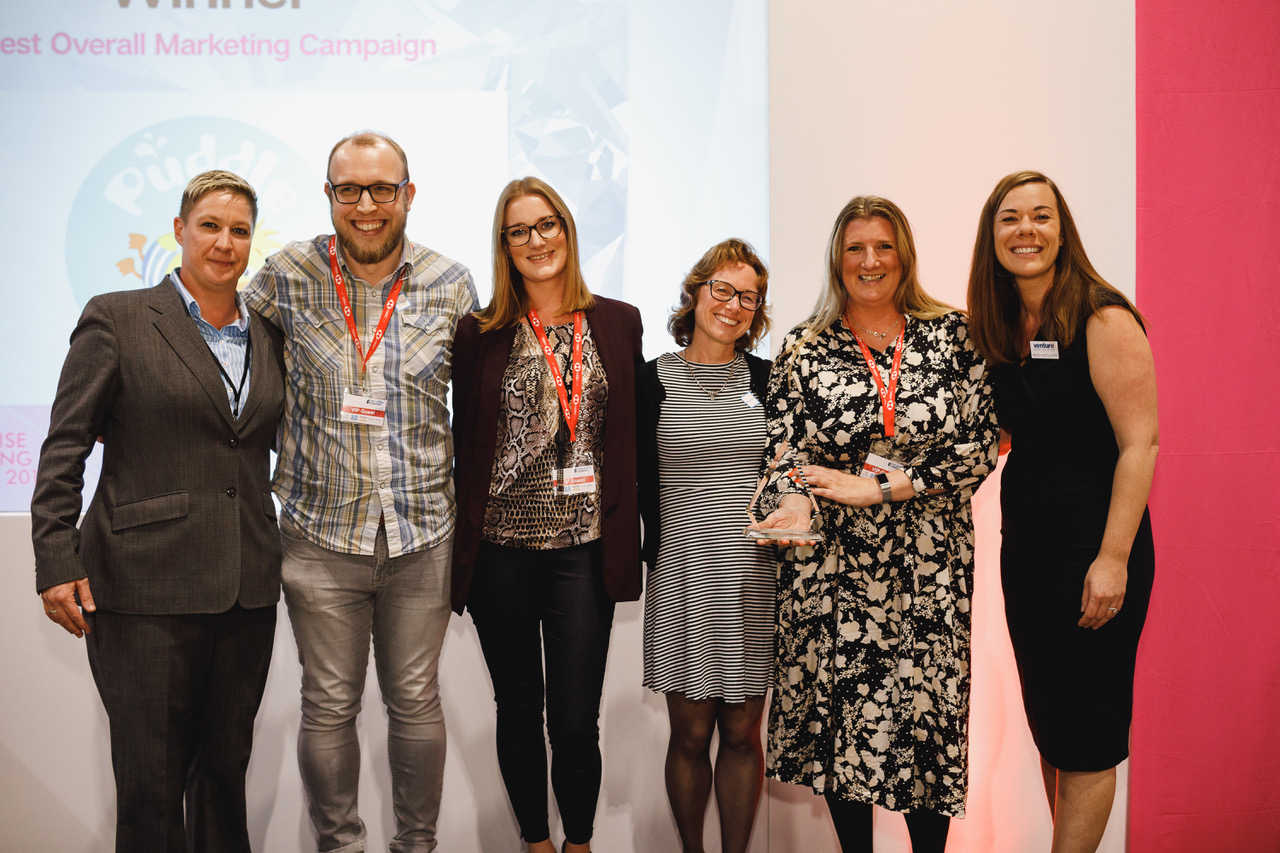 As one of the industry's most coveted accolades, the Franchise Marketing Awards celebrate innovative marketing campaigns and effective marketing support offered by franchisors to their franchisees.
The awards were held at the National Franchise Exhibition at the NEC in Birmingham and the Puddle Ducks team were delighted to pick up the award from Pip Wilkins, Chief Executive at the British Franchise Association (the bfa).
The judges were impressed with the efficient use of budget to achieve ambitious objectives in a crowded marketplace.
On accepting the award, Ruth Nelson, Puddle Ducks, Strategic Brand & Marketing Manager said, "Receiving this award is really fantastic and the culmination of 18 months' work from our team of three in marketing – we're small but mighty!
"We support our franchise owners on many levels, but our aim was to push the brand to a place where neither our competitors nor we had been before, establishing Puddle Ducks as the informed choice for baby swimming.
"This was a brand-focused TV campaign which has benefited our franchise owners and their teams directly by increasing awareness and of course those all-important enquiries."
"Puddle Ducks continues to go from strength to strength; we have a strong, supportive franchise network, as well as a dedicated national office team at Duck HQ who are all passionate about the brand and just loved our TV commercial."
Puddle Ducks comprises a network 32 franchisees, operating across 50 territories nationwide and there are opportunities to own a Puddle Ducks franchise providing baby and child-led swimming across the UK.
To find out more about children franchises, visit our <Children Franchises> section.