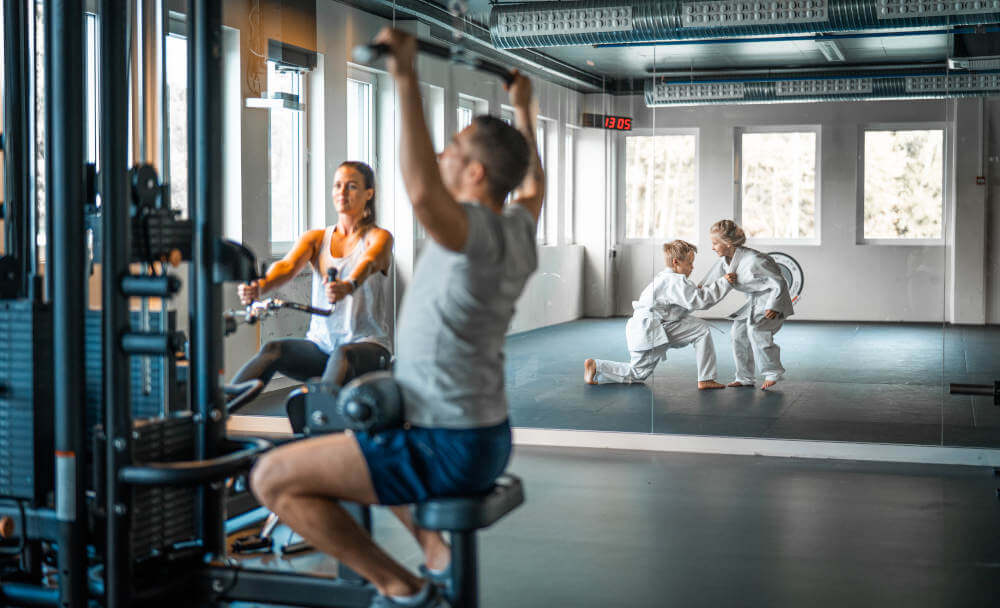 OneNeck to Host and Provide Help Desk Support for New Management System at U.S. Gyms
OneNeck IT Services announced today its latest customer, Arizona-based company The Little Gym International, Inc.
The Little Gym signed a three-year outsourcing contract for centralized management and hosting of their IT environment, including email, internet, and its Web-based collaboration technology, as well as a new application being developed for use across all gyms as a business management system. OneNeck's hosting of the new application, slated for implementation at more than 200 gyms across the United States, will allow The Little Gym's corporate office to better consolidate data from its franchisees to provide improved service.
When The Little Gym set out to hire an IT outsourcer, its priorities were to find a company that could provide hosting services, as well as "superior help desk support" to service its growing number of gym owners, according to Linda Mason, who manages the IT group for The Little Gym.
"We are a growing company, and we picked an outsourcing provider who can support our growth," said Robert Bingham, president and CEO of The Little Gym International, Inc. He continued, "OneNeck has already done a superb job in meeting our immediate needs: relocating to our new corporate office while at the same time migrating to Exchange and changing hosting providers. Their planning and execution was flawless, and they were proactive in looking for potential problems until they found and fixed them."
"We're thrilled to call The Little Gym International our newest customer thereby increasing our Arizona presence," said Chuck Vermillion, CEO of OneNeck. "We pride ourselves on becoming an extension of our customer's business. We look forward to providing superior IT talent and high service levels for this rapidly growing company so that its franchisees can focus on what they do best — running their businesses."
The Little Gym was founded in 1976 by Robin Wes, an innovative educator with a genuine love for children. The Little Gym's sequential motor-skill development program was created to help children develop physically, intellectually, emotionally and socially, giving children the confidence they need for a lifetime of success. Classes are designed for children, infancy up to 12 years, and include gymnastics, parent/child classes, sports skill development and karate. The Little Gym International, Inc., headquartered in Scottsdale, Ariz., was formed in 1992 in order to franchise The Little Gym concept. Today, The Little Gym International has more than 250 franchises in 16 countries.
OneNeck IT Services Corporation is the leading ERP outsourcing services provider to mid-market manufacturing and distribution companies. OneNeck supports a variety of ERP applications, including SSA Baan, JD Edwards and Microsoft Dynamics AX and offers a wide range of services including application, database and network management, data centre management, 24 x 7 customer support, disaster recovery and desktop support. OneNeck's global solutions enable customers to improve ERP system performance and leverage their enterprise applications to deliver measurable business benefits.
View a selection of UK Children's Franchise opportunities.