Home Instead Senior Care's franchise story began in the States with the vision of our founders Paul and Lori Hogan and the inspiration for what has become the world's largest and best homecare provider over the last 23 years.
With the UK franchise built up as a beacon of quality, Paul and Lori bought the UK network in September 2016. They viewed the UK as a key part of their global strategy to realise the mission they founded their brand upon over two decades ago – to change the face of ageing.
Just over one year on since they bought the UK franchise – we reflect on our brand's original history – one so unique that it simply cannot be copied.
The genesis of our relationship-led care model stemmed from Paul's grandmother, Eleanor Manhart. The family had firmly vowed there would be no care home for Grandma Manhart as she aged. She would stay living at home as long as possible with their help and care.
The family did just that but with a beautiful by-product. In doing so, they created a unique model that brought together quality homecare and companionship for seniors.
Their experiences gave grandson Paul and wife Lori, the desire to help other families with ageing loved ones. This desire became a mission – and that mission led to the founding of Home Instead Senior Care in 1994.
As CAREGivers were recruited to grow the business with interviews held at Paul's mum's home, Grandma Manhart continued to play a pivotal role. Quietly sitting in the sun room, she would watch Paul interview CAREGivers in the living room. But she would note the potential recruits who noticed her, those who prioritised greeting and extending pleasantries to her ahead of their interviewer – her grandson.
The 'Eleanor Test' highlighted CAREGivers with the right degree of respect for seniors, people that showed common courtesies, people with care and companionship running through their bones. The key care factors that would come to define Home Instead's model.
Grandma Manhart got to see the growth of the brand that she inspired, living to become a Centenarian and beyond.
Paul and Lori's mission to change the face of ageing began by serving a handful of families in Omaha, Nebraska. By 1995 they were franchising their care mission and business model with the success clear. The network has grown to over 1,200 franchises in 14 countries world-wide.
Home Instead was brought to the UK in 2005, originally under the leadership of Trevor and Sam Brocklebank. Echoing Paul and Lori's vision of care for Grandma Manhart, the UK inspiration came from Trevor's personal experience of needing to find a quality care solution for his grandfather Frank.
As the original founders of Home Instead's care ethos and business model, Paul and Lori's values are ever present in our franchise as owners of the UK operation today. With 190 franchises in our country to date, they were honoured to see their original vision for quality care and companionship receive two sets of royal recognition last year – a Queen's Award for Innovation and an inaugural Princess Royal Training Award.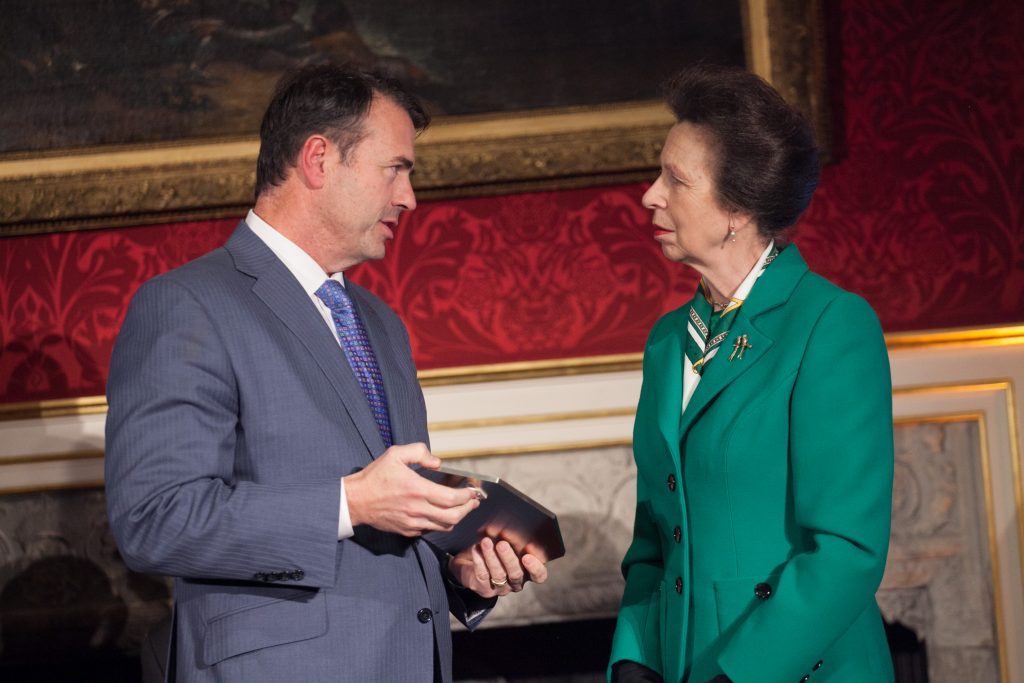 The multi-award winning UK franchise is led by Managing Director Martin Jones and his Senior Leadership Team based at National Office in Warrington, home to a 50-strong team that supports the existing franchise network with industry leading training, tools and strategic counsel.
When Martin's father Ken become seriously ill, he experienced first-hand the varied and sometimes poor levels of care provided in the country. He wanted to make a difference with Home Instead and to work towards realising its mission to change the face of ageing.
As the business leader of the UK operation he is committed to first-class support for our owners as well as ensuring franchisee satisfaction. He is equally committed to growing the UK network to reach its potential. Given the market opportunity an ageing population presents, a globally tried-and-tested franchise model with original US founders still embedded in the mission, he looks forward to welcoming people into the network that recognise the wise investment one of its 120 available UK territories represents.
Martin said: "As a beacon of excellence in both the care and franchise sectors, we often see other homecare franchisors in the UK copy what we do and what we say. But you simply can't copy a history like ours, one that's very real or replicate a brand story that's so very personal. Our founders' values have been ever present in our model and as owners of the UK operation, Paul and Lori's insight as global thought leaders gives us the best of both worlds: a homecare model in the UK that's good enough for the Queen – informed by unrivalled world-leading best practice in senior care."
If you would like to find out more about the Home Instead Senior Care Franchise Opportunity, please fill out the enquiry form below.
Read more franchising news at Franchise UK directory.