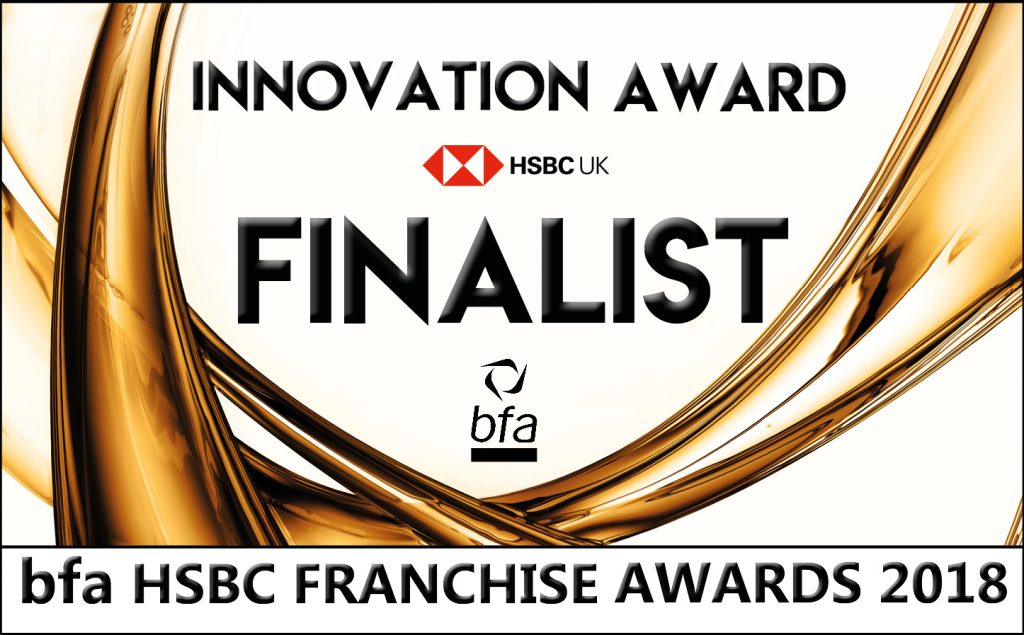 Home Instead Senior Care is the only homecare franchise to rank as a finalist in the 2018 bfa Franchisor Awards – with a shortlisting for the coveted Innovation accolade announced today.
No stranger to awards for pioneering originality – Home Instead already holds the Queen's Award for Innovation in recognition of the blueprint it has created for quality care and companionship.
As a finalist for the prestigious bfa Innovation Award Home Instead, a market leading franchise with a £108 million network turnover, had to evidence ongoing commitment to research and development – for its network to stay ahead of the competition.
Martin Jones, Managing Director, said: "We are thrilled to be the only homecare franchise to have a finalist ranking across all categories this year. We are the home of innovation in senior care, it's in our DNA.
"We combine the beauty of our relationship-led model with leading edge business technology and solutions to support our franchisees to be market leaders of quality, trusted care in their territories.
"We couldn't rank No1 in the Elite Franchise 100 and think that we could deliver on our mission to change the face of ageing, if we didn't underline everything we do with innovation. That applies to our business operations, how we support our franchisees, how we care for our clients, invest in and train our CAREGivers.
"Our territories are an opportunity for people to franchise with a true innovator. They can be their own boss and be in charge of their own work/life balance, with a globally tried and tested business model."
Innovation in business operations highlighted in the finalist award entry:
Business Insight Tool: Provides real-time insight into each franchise business. Offices can analyse trends and create reports, giving owners an in depth understanding of their business and where they are most profitable.
Mobizio: The technology digitises data capture, reduces duplication and the need for paper, making time and efficiency savings alongside improved responsiveness and compliance.
360 Leadership Coaching: Encourages franchisees whose businesses are maturing to raise their achievement ceiling higher, growing from a small business into an SMB and beyond.
Lead X Recruitment Programme: Ensures CAREGiver enquiries are professionally handled, the programme sets routines and procedures to optimise the recruitment process.
My Franchise: Home Instead's intranet was enhanced to improve communication and efficiency. Owners have full control and can view analytics on how and when each team member is using the site.
Innovation in care training recognised in the finalist award entry:
Professionally Recognised Training: Home Instead is the only homecare provider to have 2 courses accredited by City & Guilds. It identified the need for End of Life training for CAREGivers and developed a new City & Guilds accredited course introduced in 2018. The second accredited course is Alzheimer's & Dementia training, which teaches CAREGivers to focus on the individual, not the disease. Both courses were developed from network feedback and equip CAREGivers with new skills so clients can be cared for by Home Instead for a longer period of time.
Virtual Reality Training: Being trialled within the network, it gives CAREGivers a better understanding of a client's capabilities. Operating as a frail client, the user undertakes a series of tasks, made more challenging by their lack of mobility. The training has strengthened client/CAREGiver relationships as CAREGivers are more aware of the challenges clients face each day.
The Academy: An online portal created to support franchisees' personal development as business leaders and to upskill themselves and their Key Players. In 2017, the Academy welcomed over 1,000 users and added 155 online training resources, over 150 training courses were held, training over 700 people.
Employee Assistance Programme: Introduced in 2018 as part of Home Instead's vision to be recognised as an employer of choice. The free programme is available to all CAREGivers, Key Players and franchisees and offers the best professional support at all levels, including telephone support and counselling sessions.
The bfa awards will take place on 28 June at the ICC Birmingham.
There are 115 territories and 4 territory resales available with Home Instead Senior Care, for people who want to be their own boss and franchise with a true innovator. To find out more, please fill out the enquiry form below.