Home Instead Senior Care's #youcancare wins Best PR Campaign Award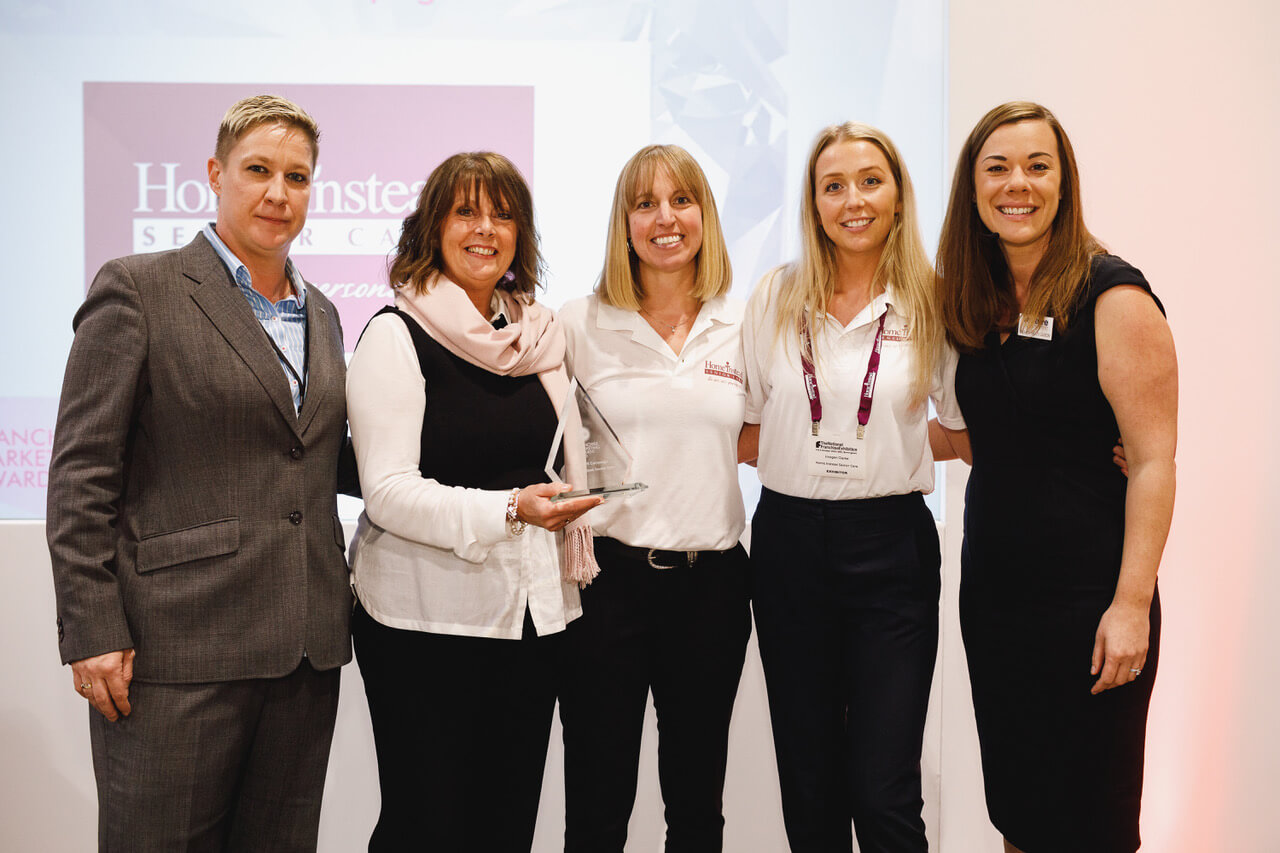 Home Instead Senior Care scooped the Best PR Campaign award in the 2019 Franchise Marketing Awards for their campaign #youcancare which encouraged people to consider a career in care.
The Awards have become one of the industry's most highly coveted accolades. They are renowned for celebrating innovative marketing campaigns and effective marketing support offered by franchisors to their franchisees.
Pip Wilkins, Chief Executive at the British Franchise Association, presented the award to the Home Instead team at the National Franchise Exhibition held at the NEC. The campaign won 'thanks to an imaginative approach which, in the opinion of the judges, tackled a key issue of CAREGiver recruitment and delivered concrete results.'
#youcancare was a multi-channel PR campaign combining both press and social media and was aimed at celebrating those working in the sector, The ultimate goal for the campaign was to support Home Instead franchise owners locally to help them with their CAREGiver recruitment.
Ruth Brown, Business Development Director at Home Instead said "Each of our local franchise offices provides exceptional care for their clients, so they need exceptional CAREGivers! It's so important for franchisors to support their franchisees and this campaign was created to do just that and we are delighted with its success."
To find out more about franchises with Home Instead Senior Care, Click Here.