Once again, Home Instead Senior Care has received so many glowing recommendations from clients and their families that the company has taken the top spot in the Top 20 Home Care Awards.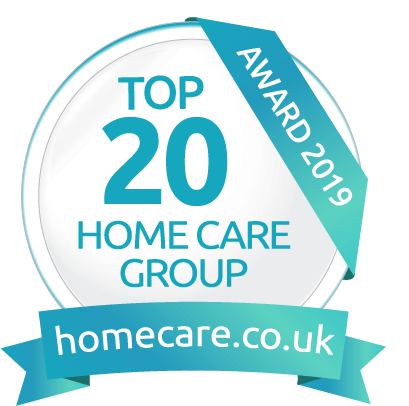 The awards are hosted by independent review site homecare.co.uk; the 'Trip Advisor' of the home care sector.
All year round members of the public, mainly the family and friends of those receiving care, are able to rate and review the service that they are receiving from over 9,000 UK home care providers. The independent online recommendations then form the basis for the awards, which shine a spotlight on the 20 most recommended providers in each of the 11 regions that make up the UK.
This year Home Instead offices have taken 58 of the 210 top places, winning more awards, by far, than any other home care company. The Home Instead brand also received Top 20 'group' status.
Commenting on Home Instead's success, Ruth Brown, director of business development said, "We are very proud of our franchise teams who have, once again, helped us to secure the title of the number one most recommended home care company.
"In the last year the homecare website received over 17,000 reviews so we are thrilled that the people who matter the most, our clients, their families and friends, have scored our service so highly.
"This award is yet another example of the exceptional care delivered by our franchise teams across the country. Our unique companionship-based model allows us to showcase what extraordinary home care can look like."
Reviews cover multiple areas, including staff, care/support, management, 'treated with dignity', value for money and overall standard.
A recent review left for Home Instead's office in Folkestone is typical: We continue to be impressed with the care given to my mother by the wonderful carers at Home Instead. They are consistently efficient and caring and often go above and beyond what might be expected, taking initiative where needed.
Another reviewer in Durham said: My mother has been having home care from Home Instead for the past 8 months. It has been a complete success, the carers are all very kind, truly care and have terrific empathy. Having Home Instead has brought back a sparkle to mum and has totally enhanced her quality of life.
For more information on current franchise opportunities with Home Instead Senior Care please Click Here.