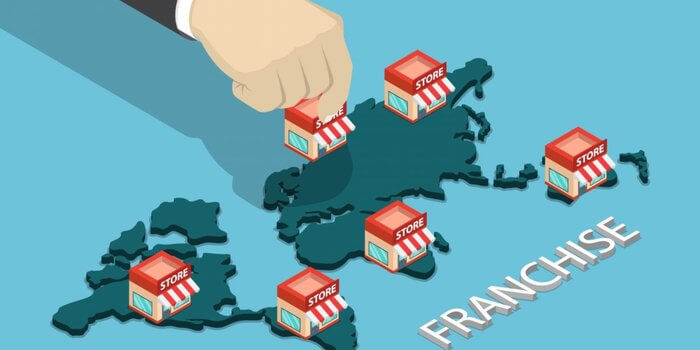 What is a multi unit franchise?
When we think of investing in a franchise we typically picture a single location. Traditional single unit franchises are still the most common scenario, but they are not the only option. Multi unit franchise agreements, in which the franchisee buys the rights to open multiple locations in a given area, are a rapidly growing part of the market. They are normally set up in one of two ways:
1. An area development agreement– This is where the franchisee agrees to set up a certain number of units in a short space of time.
2. A sequential agreement– This is a more flexible arrangement where the franchisee agrees to gradually open more units as the funds become available.
There are advantages and disadvantages to the multi-unit model which are worth considering before you decide which path is right for you. Let's take a look.
Advantages
One of the key advantages of multi unit franchises is the opportunity to corner the local market. Instead of worrying that a competitor might set up shop nearby and damage your sales, you can beat them to the punch and open another location. Multiple locations also allow you to spread your costs. For example, equipment can be ordered in bulk for several locations at once, which will work out cheaper per unit. Several locations will also give you access to a larger pool of staff, which will allow for greater flexibility. You will have the option to move staff around to cover busy periods or emergencies.
Disadvantages
The most obvious disadvantage is the initial cost. You will have to purchase multiple licences, so your initial investment will be greater. You should also look carefully at the region in which you will be operating to work out if there is enough customer demand to support multiple locations. Otherwise you run the risk of over saturating the market. Finally, multiple units will mean that you spend less time in each location. This is great if you enjoy travelling but not so good if you like to take a more hands-on approach to your franchise.
Find your ideal franchise on the UK's largest Franchise Directory here at Franchise UK.