European CEO Magazine has awarded Ian Christelow, co-founder and Managing Director of ActionCOACH UK, the world's number one business services franchise*, the Business Coaching "Entrepreneur of the Year 2016" for Western Europe.
The renowned magazine for international business leaders has been recognising outstanding successes and innovations since 2003. This year, European CEO Magazine asked CEOs across Eastern and Western Europe to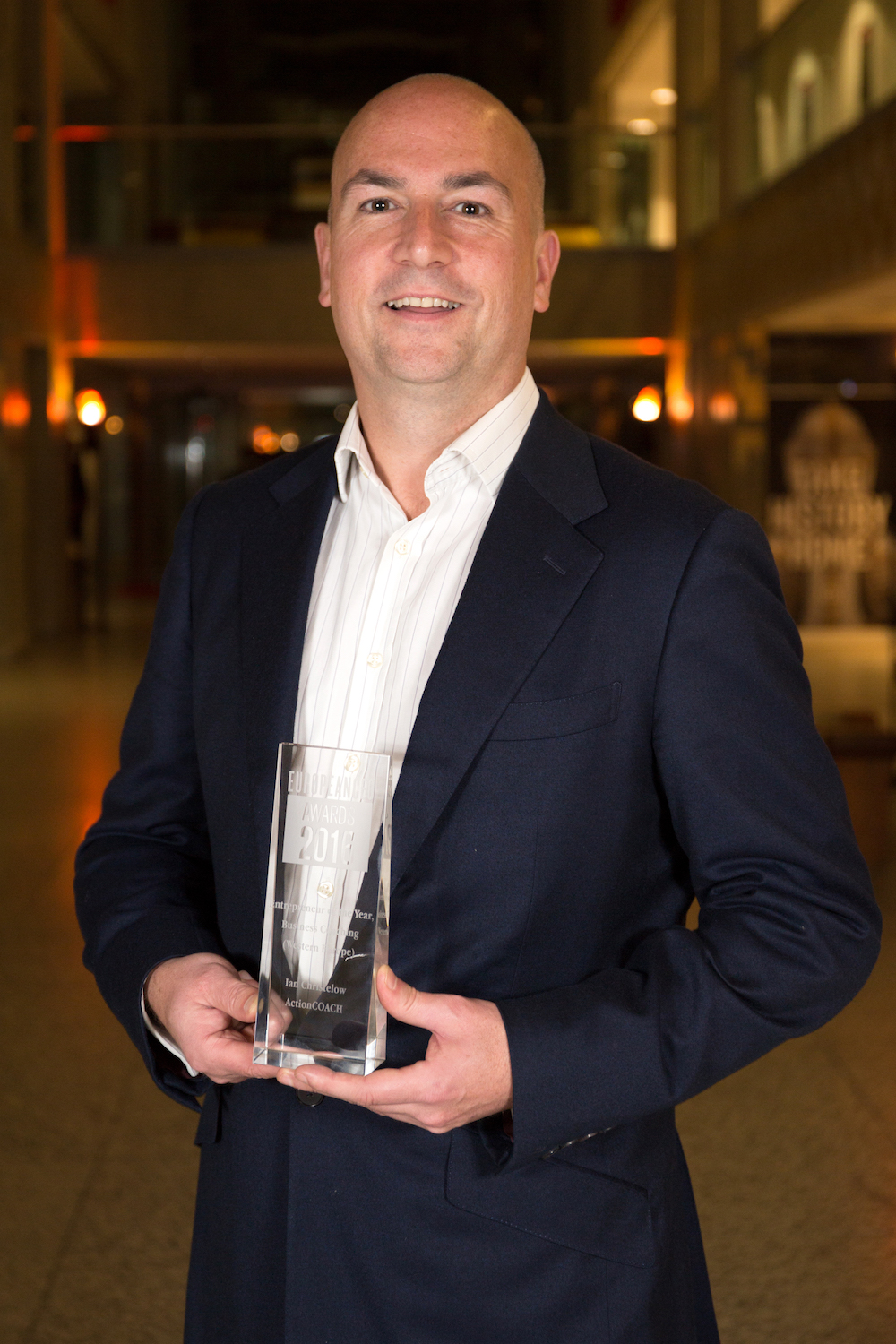 nominate people they have worked with for these awards. The category "Entrepreneur of the Year" recognises the achievements of outstanding entrepreneurs in the international business arena.
The magazine explains the motivation behind creating this category as part of the awarding criteria, "Entrepreneurs are visionaries who are instrumental in the success of a business. These awards recognise those special traits which make successful entrepreneurs so inspiring. Ian Christelow's true entrepreneurial spirit made a compelling case for winning this award. He had the vision to invest in ActionCOACH, consolidating the team across the UK. He is seen as a leader and authority in his field and is the driving force behind ActionCOACH's development."
This is the latest in a string of accolades for ActionCOACH UK. Ian accredits his team for the successes, "In fact, from an independent survey conducted by Smith & Henderson, ActionCOACH was awarded the UK's Best Franchise (£25-75k investment) at RBS's Best Franchise Awards for the last two years and became one of only five franchises to achieve 5 Star Franchisee Satisfaction Status four times in a row (2013 to 2016). We now have over 160 Action Coaches in the UK and our 2020 milestone is to grow the team to 1,000 so ActionCOACH can serve and help 10,000 UK business owners. Our vision is to become the go-to place for business growth, where every UK business owner is aware of the 'terminal risks' to their business and the cure."
* ActionCOACH is the highest ranked Business Services franchise in Franchise Direct's Global Top 100 franchises for 2016.
If you would like to find out more about the ActionCOACH
Franchise

Opportunity, please Click Here or call 01284 277 004