The UK's leading business networking organisation, Business-for-Breakfast (BforB), has this week announced the appointment of a new member to the Franchise team as mentor and business strategist Gavin Wood becomes Manchester's regional director.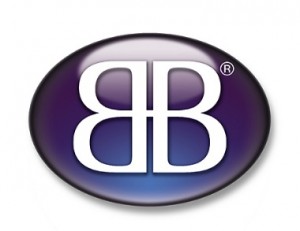 New Zealand born Gavin Wood, arrived in the UK 30 years ago where he completed his master's degree. Gavin brings with him a wealth of business knowledge having held many senior business positions, run his own successful businesses and sat on, and advised, numerous board of directors. Gavin is taking over the Manchester BforB franchise from Mel Fisher, one of the founders of the business, with the vision of growing the already strong regional networking events.
"It's great to be working with a portfolio of already established and successful groups, however, I see so much potential in what BforB can offer so decided to join the team to help bring Manchester's business community together," adds Gavin Wood.
Launched in Manchester in 2001, Business-for-Breakfast was Britain's first ever franchised referral marketing business. BforB is also the first business networking organisation in the UK to introduce the concept of ladies only referral clubs, as well as bringing the first referral marketing events at lunch and in the evening to Manchester. In 2009 BforB was the first British referral marketing company to export its concept.
With regional and national plans to further develop the networking experience, together with fresh new leadership in Manchester from Wood, Business-for-Breakfast is estimated to double in size over the next 6 months including additional groups and events across the city.
"Manchester already has a core group of BforB members that will provide a strong foundation of support for guests and new members joining the network," adds Wood. "Add to this a range of new and innovative programs that are soon to be launched and the potential for BforB across Manchester is limitless."
Initially, Wood aims to help grow existing groups with plans to add a city centre group focussed on businesses working directly, or indirectly, in 'Creative Industries', and a second new group outside the city centre.
Wood adds; "There is a lot of scope for networking with real people wanting to do real business in Manchester. It's the fastest growing tech hub outside of London and is in the top 25 European cities for growth. The city is reinventing itself to cater for entrepreneurial and creative talent all supported by the move of the BBC and ITV to the Salford and Trafford Quays. The city is buzzing and the potential to build an innovative and supportive network to refer real business, will help not only support our members' businesses, but the city as a whole."
"We're so pleased to have Gavin join the team. I know that with his drive and experience, BforB in Manchester will continue to go from strength-to-strength," adds Mel Fisher, co-founder of Business for Breakfast. "BforB is not about inflexible networking structures; nor is it the laid back informal attitude of other events. As a member of BforB you get a dedicated support structure that allows you to build strategic alliances which will help to build businesses."
To find out more about joining a Business for Breakfast meeting as a guest, call us on +44 1942 316380.
To find out more about the Business for Breakfast franchise opportunity click here.