ActionCOACH named best Business Coaching and Consulting franchise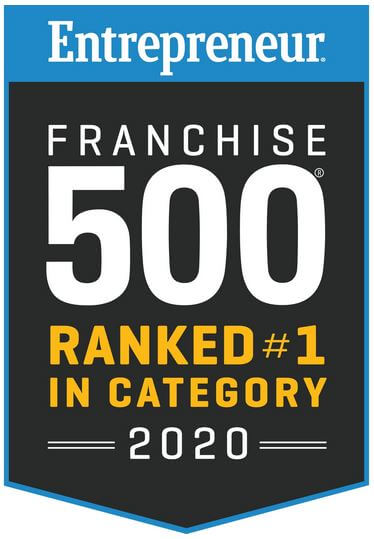 ActionCOACH is celebrating after being officially crowned number one in the Business Coaching and Consultancy category in Entrepreneur magazine's Franchise 500®. The accolade kicks off their new year in spectacular style, as they sit nicely at #346. And, even more reason to celebrate, they have jumped up 44 places from last year's ranking.
Entrepreneur Magazine's annual Franchise 500® evaluates franchise brands on key factors including costs and fees, size and growth, support, brand strength, financial strength and stability. Each franchise is given a cumulative score based on an analysis of more than 150 data points, and the 500 franchises with the highest cumulative scores become the Franchise 500® in ranking order. Over its 41 years in existence, the Franchise 500® has become both a dominant competitive measure for franchisors and a primary research tool for potential franchisees.
"The 500 companies on this list all have something in common – they understand what consumers want now," says Entrepreneur editor in chief Jason Feifer. "They may be an upstart in a brand-new category, or they may be a brand that's ranked highly on our list for decades. But either way, making our list means they're forward-thinking, nimble, and closely in touch with their customers' needs—because in an ever-changing business environment, that's what a franchise must do to thrive."
The news comes just weeks after ActionCOACH were ranked as #4 on the Elite Franchise Top 100, which also placed them as the best business coaching franchise opportunity in the UK. Ian Christelow, ActionCOACH UK Co-founder, is thrilled for the franchise and its support team to receive yet another professional accolade.
"We're extremely proud to be honoured as the best business coaching franchise in both the UK and USA. 2019 was a huge year for us – on top of these two titles, we were also named as Best B2B Franchise at the Best Franchise Awards, became an official partner of the Northern Powerhouse and received 5-star satisfaction from our franchise partners for the seventh consecutive year. Here's to more of the same in 2020!"
If you would like to find out more about becoming a business coach with an ActionCOACH franchise, please Click Here.