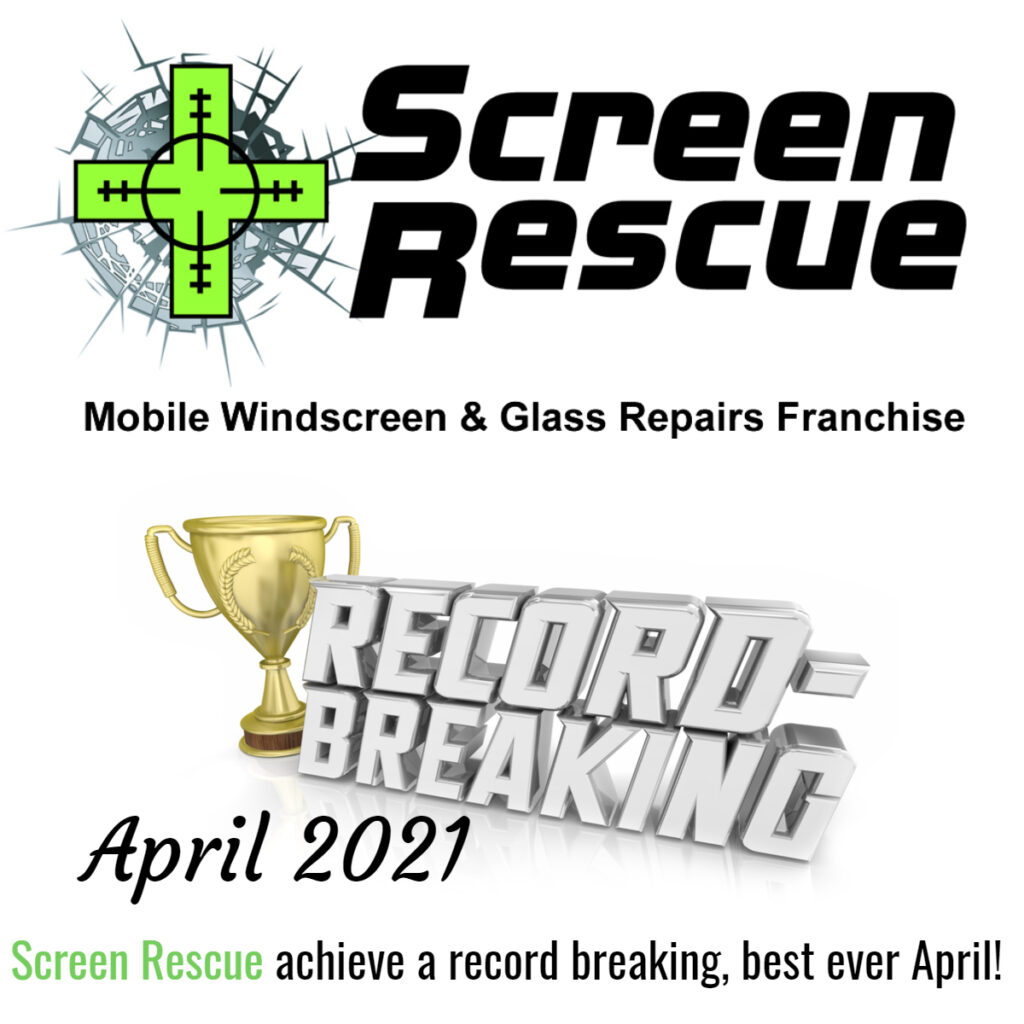 Screen Rescue achieve new record-breaking results in April!
Franchisor, Jaime Hilario is delighted to announce a collective record-breaking team result in April 2021.
We are delighted to have broken a new record in Screen Rescue for April month end results. As a collective team we have achieved an all-time new trading record and there have been some individual stand-out achievements too.
Discounting last April's trading, when the country entered lockdown for the first time, we compared our 2019 results in order to gain a like-for-like parity with the figures. As a result, we set a new all-time trading record in April, and collectively invoiced turnover at £13.2k. We increased business by 47.5% on 2019, which is an awesome achievement in itself when considering we were only able to operate proactively from Monday 12th April.
There were individual stand-out performances too. Business manager, Junior of Screen Rescue Chelmsford carried out 174 repairs, which meant he averaged 6.6 repairs per working day – far higher than the industry average. He also lifted his business to a turnover of £63.4k and is fully focussed on developing his business to the magic £75k milestone he was on track to reach pre-Covid19. When achieved, he'll be looking to take on a technician to assist him in his business.
Screen Rescue Stevenage franchisee, Keith Harrison also smashed his turnover target by £55.00 and raised the number of glass scratch removal and polish jobs he took on, which resulted in a higher AIV for these at £62.86 (net of VAT) per job. With 61 repair jobs handled, Keith is already driving his new franchise onwards free from lockdown and has had a great start to May.
Screen Rescue Ipswich, which I actively operate, returned to typical turnover billings of £5.9k and I too will be taking on a technician now we are free from lockdown. This will free me up to so I can focus on providing even more support to our growing franchise network.
Coming out of lockdown for Screen Rescue, has been brilliant. On April 12th we were welcomed back into all our main dealership client sectors as they reopened their showroom doors and forecourts along with all other sectors that had been forced to pause their trading. There was a real buzz and joy as each familiar face was looked after – a real sense of hope and happiness with talk centred on the vaccines and getting back to business. It was a pleasure to catch up with our clients and carry out the repair solutions that make a difference to every one of them.
We've returned to our usual proactive operations where we visit all our clients on a regular and reliable basis and provide genuine repair solutions to their windscreen and glass problems – this is one of the reasons why our business model is so robust, and we've been able to bounce back with awesome business results.