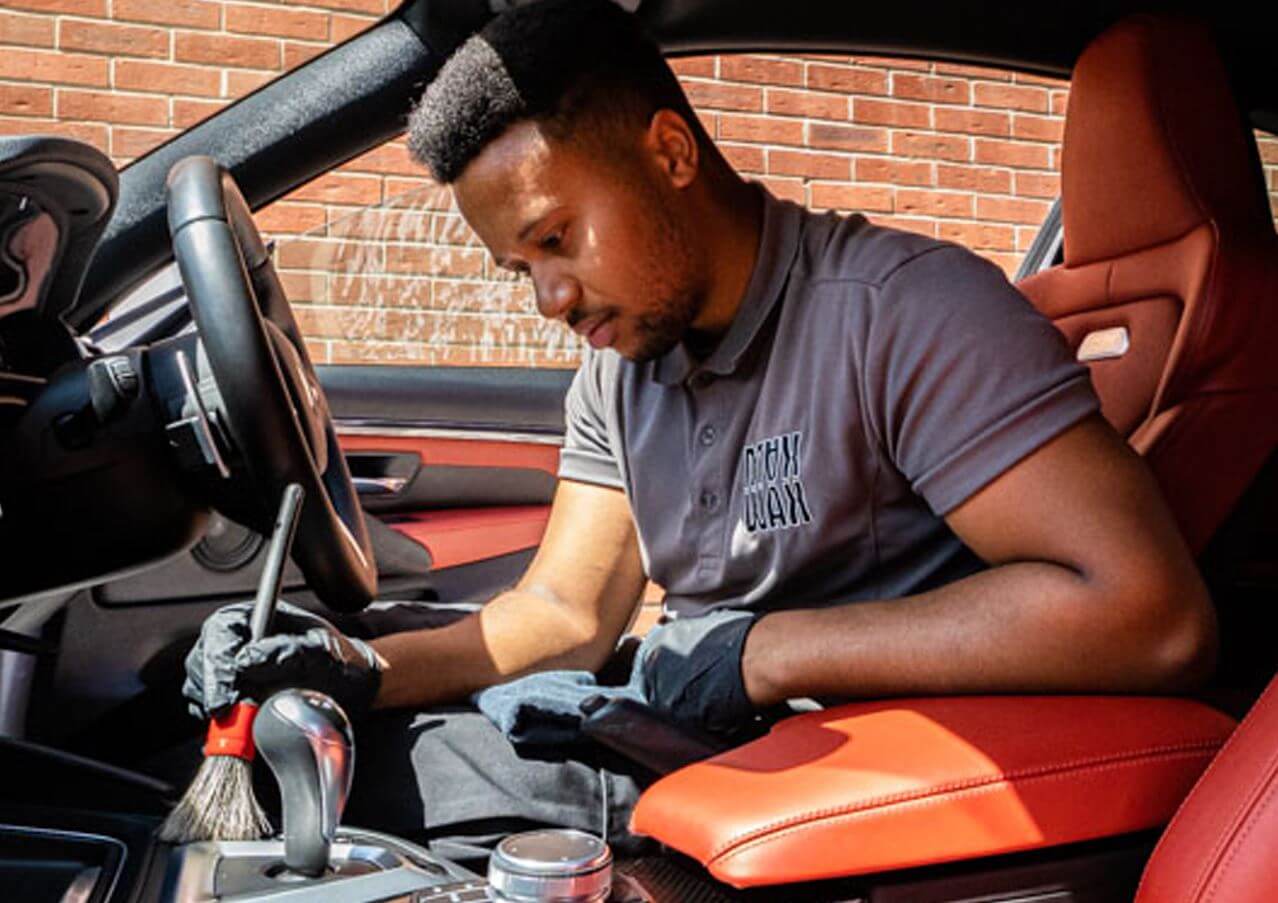 Meet Josh – MAX WAX franchisee for Rustington
Josh joined the MAX WAX team in 2017 trading as MAX WAX Rustington, it was obvious Josh was a hit with the customers early on as his name features all over our review pages.
Prior to becoming a MAX WAX franchisee Josh worked for a national book reseller within their main distribution warehouse. Josh wasn't happy and wanted a career to challenge and provide personal satisfaction, along with a much better income.
"I have always loved cars and always wanted to work with them but I had no experience and no idea where to start. I read about the opportunity when an advert popped up on facebook, so I clicked the link and came into see what it was all about, looking back I'm so glad I did!"
We asked Josh what he likes about operating as a MAX WAX Franchisee:
"My MAX WAX franchise has allowed me to develop at my own pace, I have grown with confidence in looking after my customers, they trust me to look after their cars and I repay that trust by providing the best service possible".
"The franchise model at MAX WAX takes the pressure off finding your own work (especially at the start) and at the same time the freedom to put my own bookings in".
Like all MAX WAX Franchisees, Josh went through our 3-week in-house training programme, covering the basic aspects a foundation in preparation for what lies ahead.
Josh comments:
"The training is very thorough, there is more to valeting and detailing than meets the eye. I really love the work I do, seeing the transformation and knowing what is achievable is the part that gives me a real buzz. If only new customers could feel and see what is achievable from the start!"
Josh proudly showcases his work on the usual social media platforms, which in turn get praised by his existing clients and his audience is steadily growing.
"It's been a great start; my business has really started to grow nicely. My aim this year it to take on and train up a technician so that I can devote more time growing MAX WAX Rustington. I'm proud of what I have achieved so far but this is just the start!".
Managing Director, Tristan Green summarises that Josh is well suited operating as a mobile detailing technician, Josh gives us confidence in what we do as the quality of his work is spot on. Josh has the potential to make his franchise flourish and we are ready to support when he wants to take the next steps. Tristan goes on to say;
"He's only young and a credit to his family, it's clear to see why he is a real hit with our customers, Josh will thrive here as he has the opportunity to do so and has the ambition to grow"
It's safe to say Josh's financial stability has greatly improved since starting his MAX WAX Franchise. Josh looks back and draws comparison;
"Warehouse work on a zero-hour contract was unsatisfying and poorly paid and I knew this would never financially look after me it was a dead end job".
Josh is now a proud daddy so the importance of financial security is even more important, everyone here is pretty sure JJ, "Josh Junior" will know more about paint correction than your average 5-year-old by the time he goes to school.
If Josh's story is of interest, and you think you might have what it takes why not register your interest and a member of the team will get back to you.
If you would like to find out more about becoming a franchisee with MAX WAX, Click Here.