Screen Rescue is announced as VFA23 Award GOLD WINNER for 'Best Franchisee Support' as sponsored by Cymphony and Worldpay from FIS!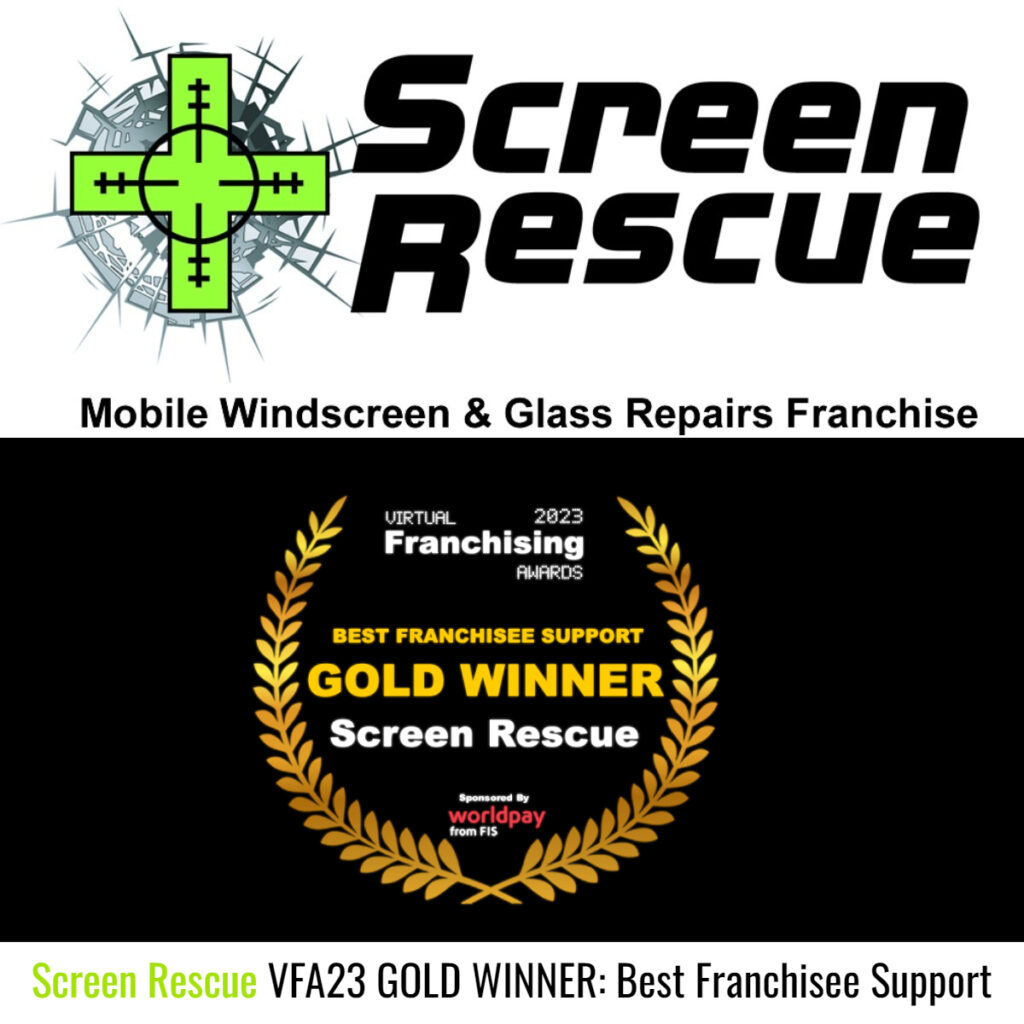 Franchisor, co-founder and director of Screen Rescue, Amanda Hilario said, "We are absolutely over the moon with our surprise GOLD win at the VFA23 Awards announced on 31st January. We are so proud to be part of these awards and for the second year running we have collected podium place for 'Best Franchisee Support' swapping our last year's SILVER Award with a GOLD Award in this year's coveted VFA23 Awards.
"This year the entry level for each category was higher than ever before and so this is such an honour for us; it's a win we really did not expect because we were short-listed amongst such a cohort of respected brands. So much so, there was no winner's announcement at the ready, indeed, it has been business as usual with us putting our growing network of franchisees' needs first, so admittedly we are a little behind in making this fabulous announcement!"
Franchisor, co-founder and director, Jaime Hilario added, "We have such a fantastic franchisee support team, all of which work tirelessly behind the scenes delivering support measures that enable our franchisees to keep a finger on the pulse of their businesses right from the start. 
"Our GOLD Award-Winner support starts from day one of your franchise enquiry, so why not contact us to find out more about how we can help you into business and offer you a pathway where you will never walk alone. Just as high-flying franchisee, Glenn Bowker of Screen Rescue Birmingham found right from the start of his franchise enquiry."
"My pathway to trading was fraught with a roller-coaster ride of bank funding ups and downs," states Glenn. "Undeterred, Amanda and I worked closely with my lenders on a day-by-day basis and despite a few offer mishaps, I soon opened my trading doors. It's good to know you have franchisors who are by your side and support you well beyond their remit."
To learn more about becoming a Screen Rescue franchisee and to receive your GOLD Award-winning Support, Please click here to contact us, we'd love to hear from you!